Game Art Concepts. Just an idea or two. All of these digital pieces are done in Adobe Illustrator or Photoshop. The animation walk-cycle was rigged and animated in Spriter.
I'd love for Prof. Piglet and his friends to have their own book—or story app—or games!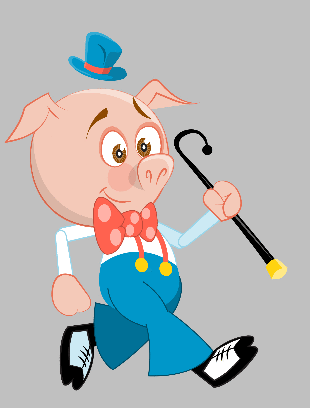 Finished Art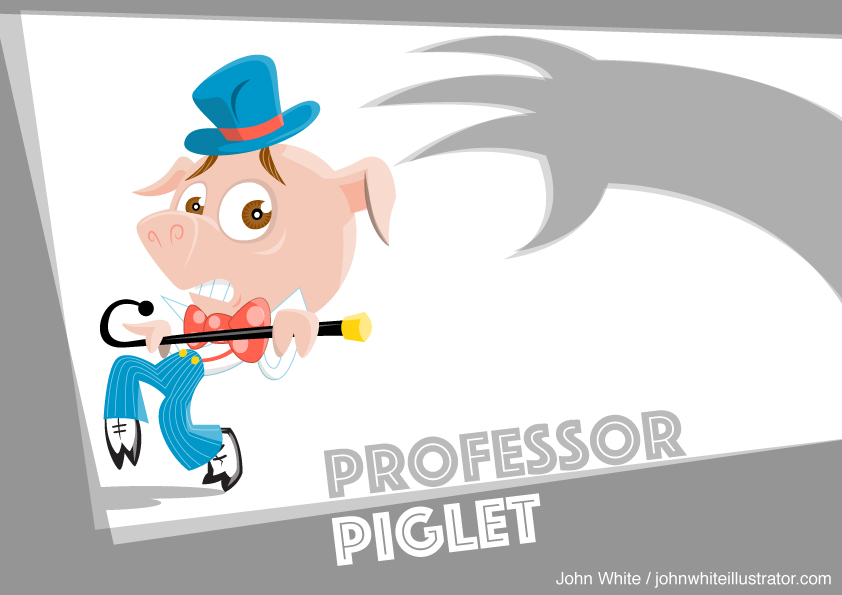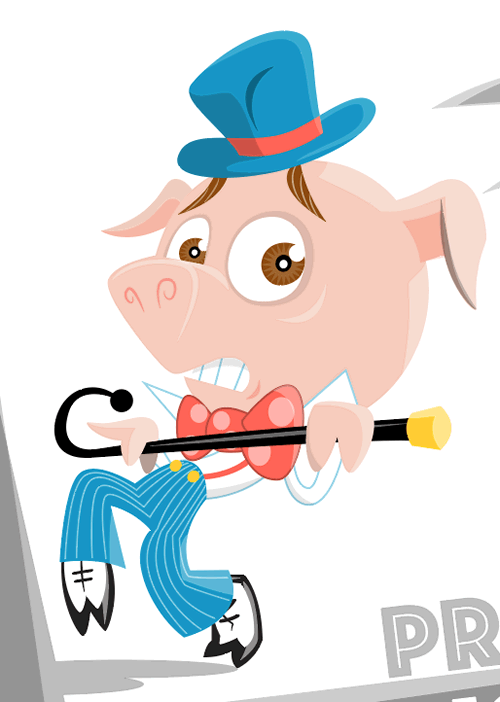 Concept Art & Sketches
I started vector-drawing this, on top of the pencil drawing, with perfect shapes; but then switched to following the hand-drawn version instead. It has more life and is less stiff.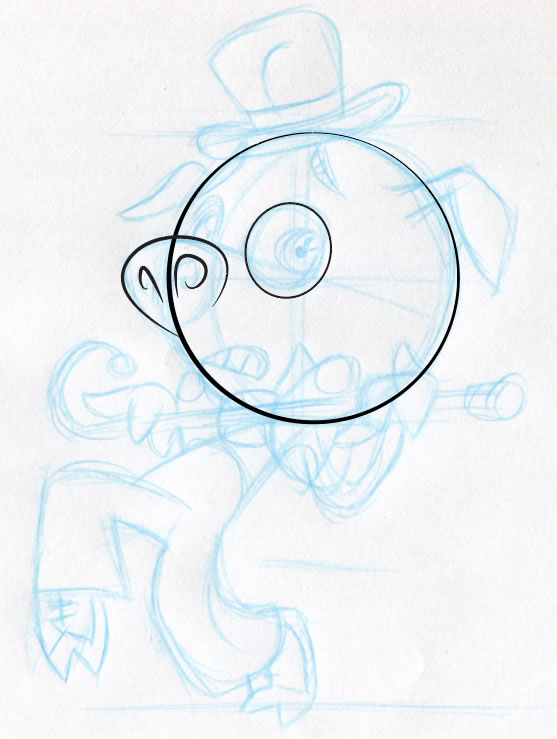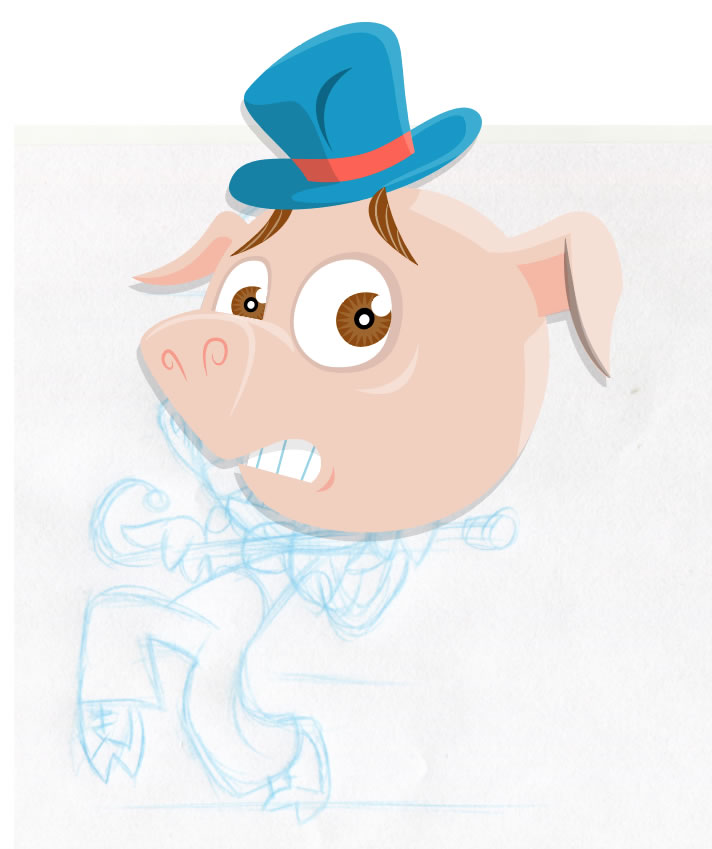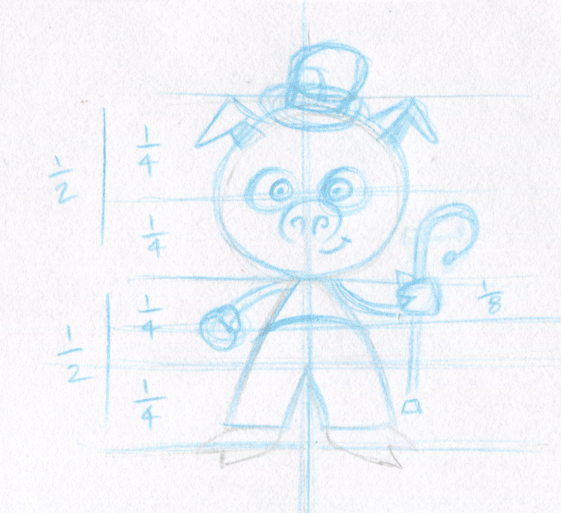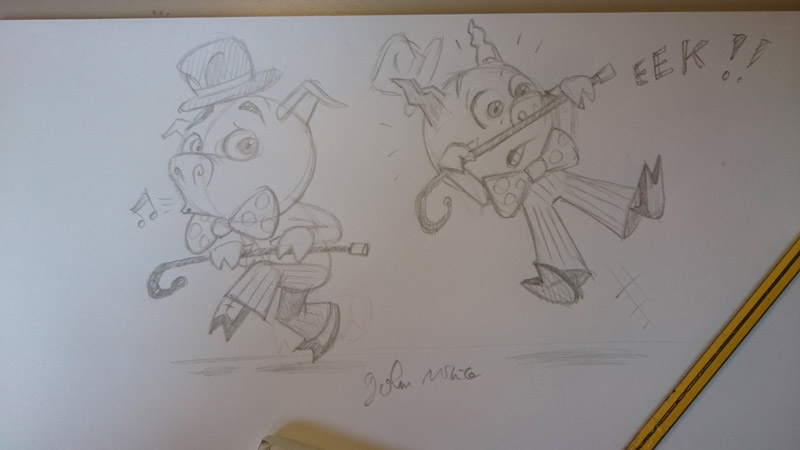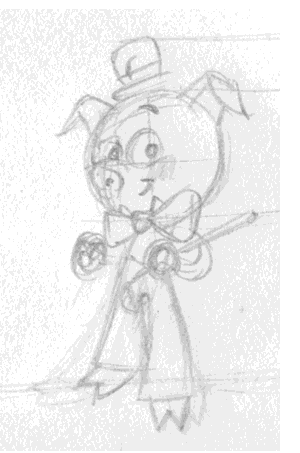 Earlier Versions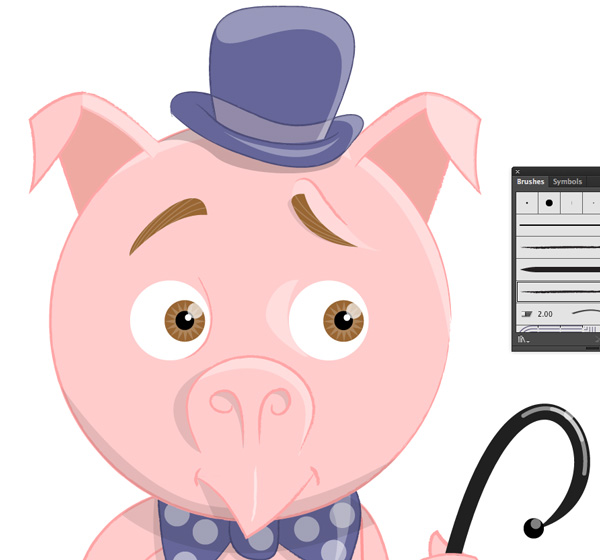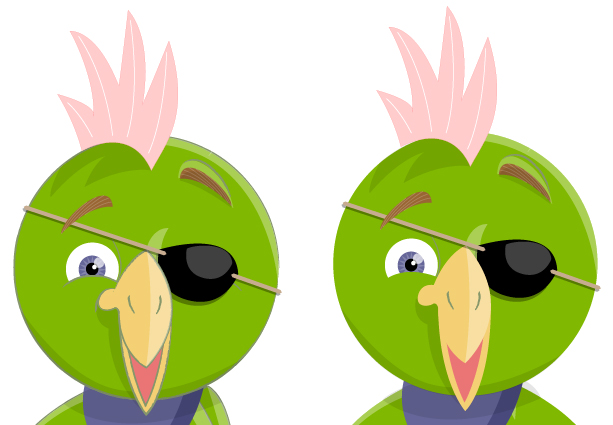 Originally, I was wondering if I could create a range of animal characters based on the same proportions and similar shapes. Perhaps a kid elephant could be the same size as a kid mouse?
Perhaps it would be possible to make their skeletons, props and even outfits interchangeable. The pig in the first page below was the one that spoke to me most forcefully. As soon as I drew him, I loved him.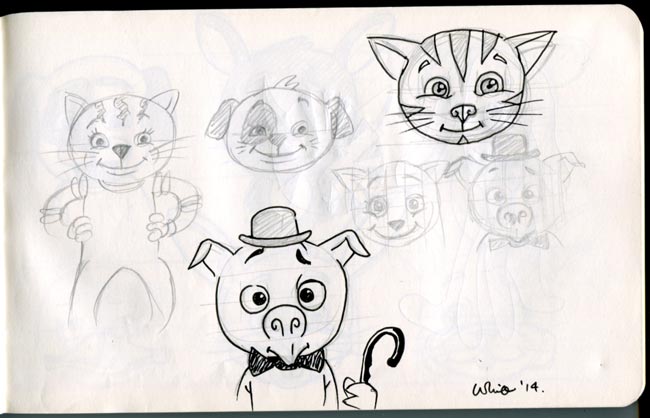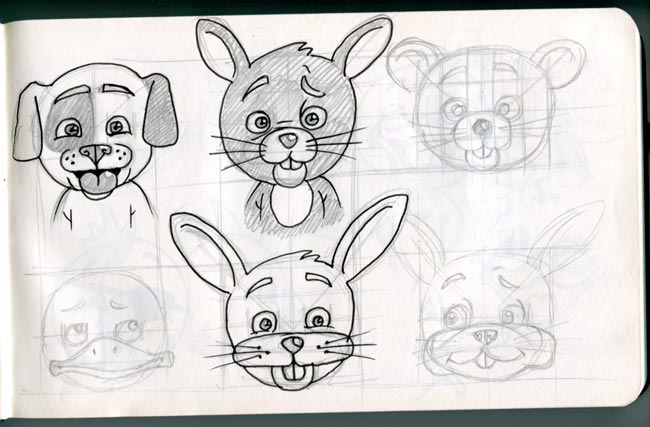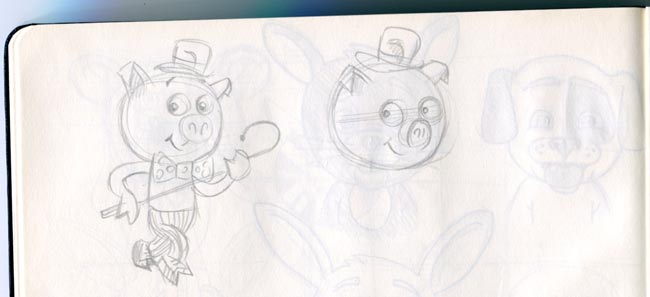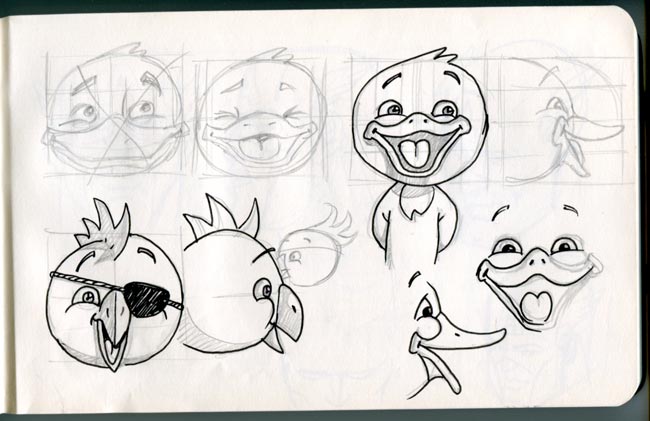 Illustrations: John White
Media: Pen, Pencil, Paper, Photoshop, Illustrator, Spriter