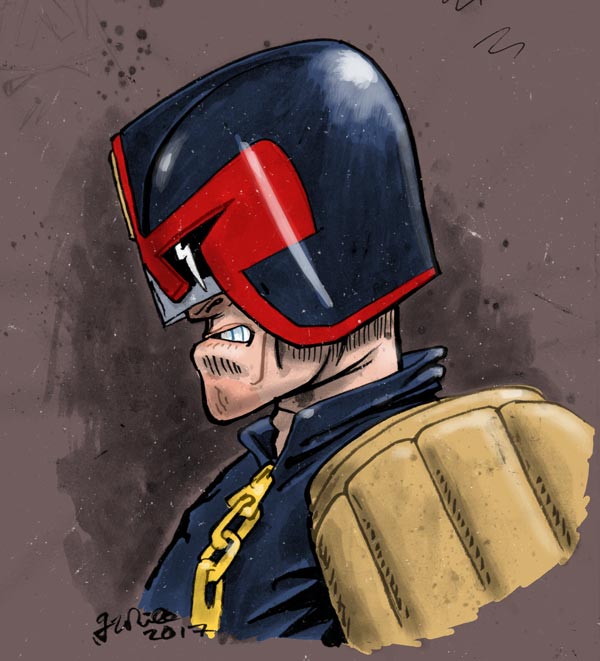 An experimental piece: Fast, rough and raw. Black Ink & gouache on paper, coloured in Photoshop
(Case study at bottom of page)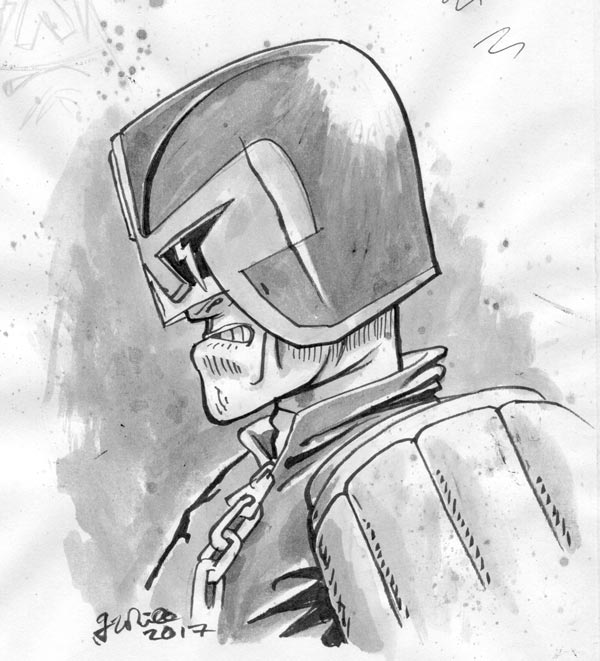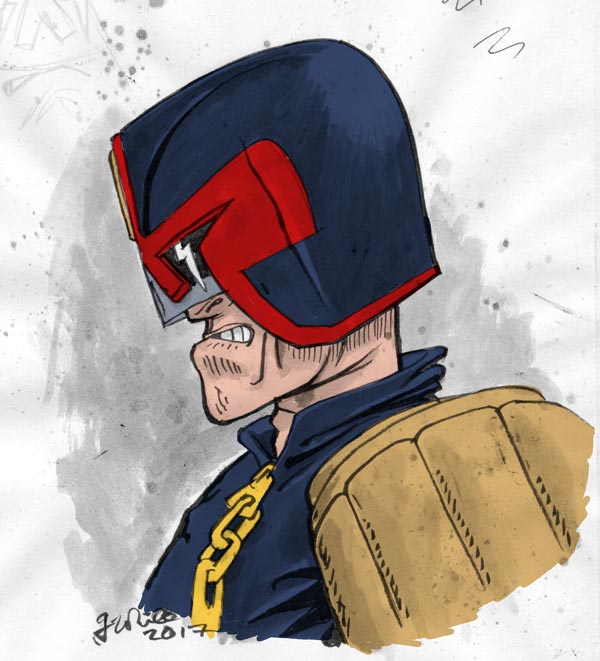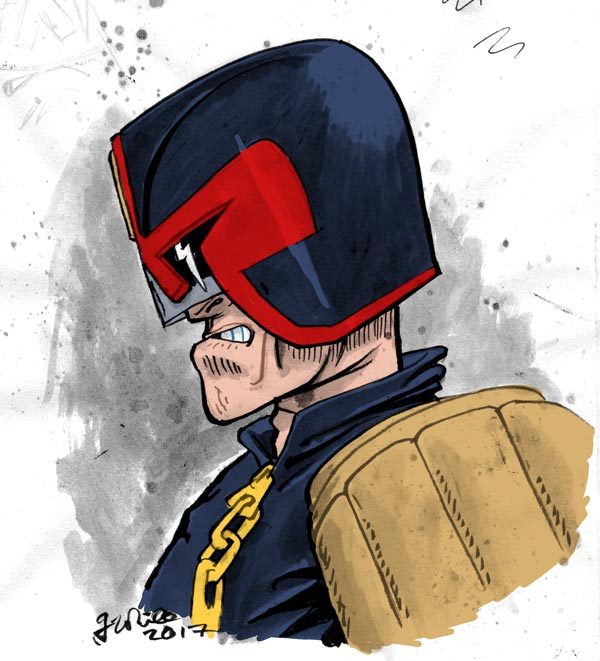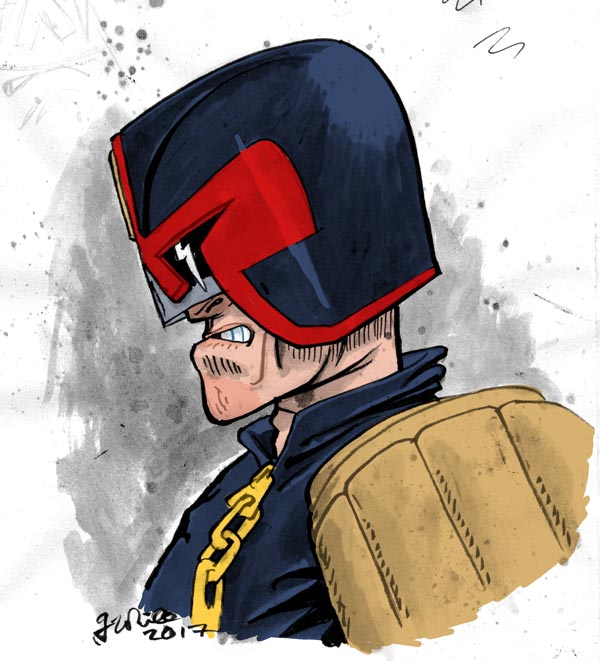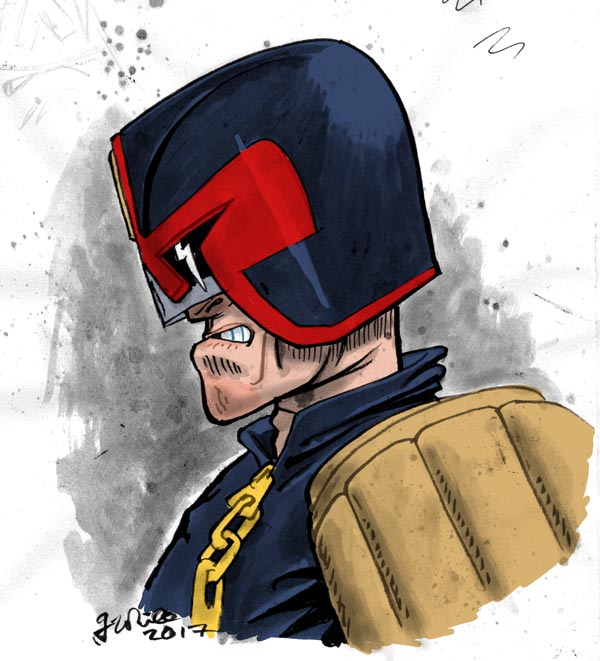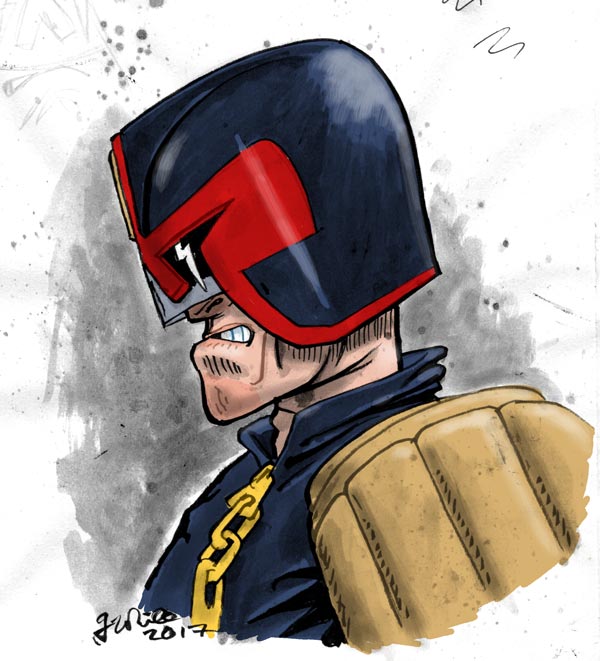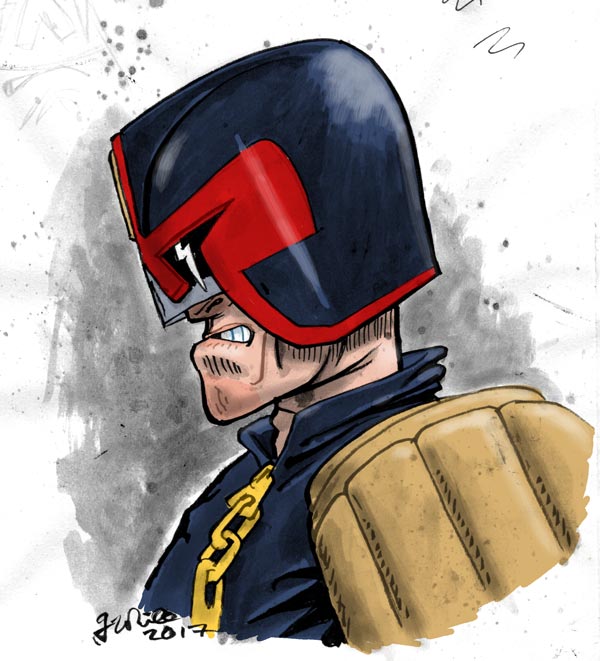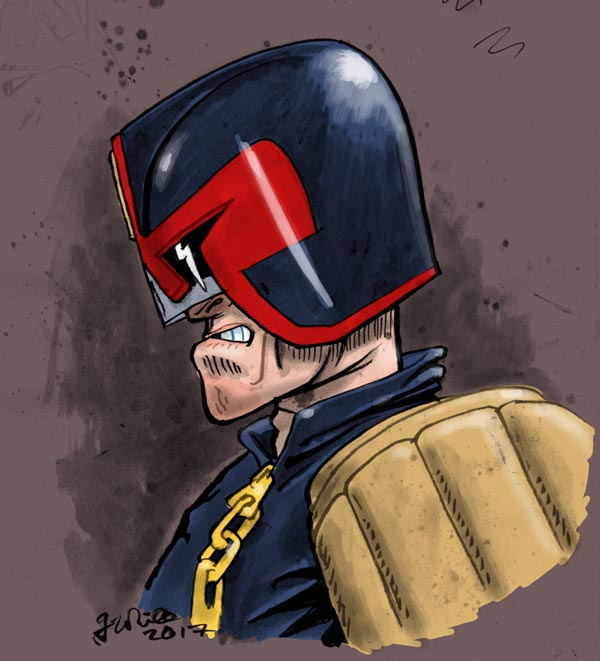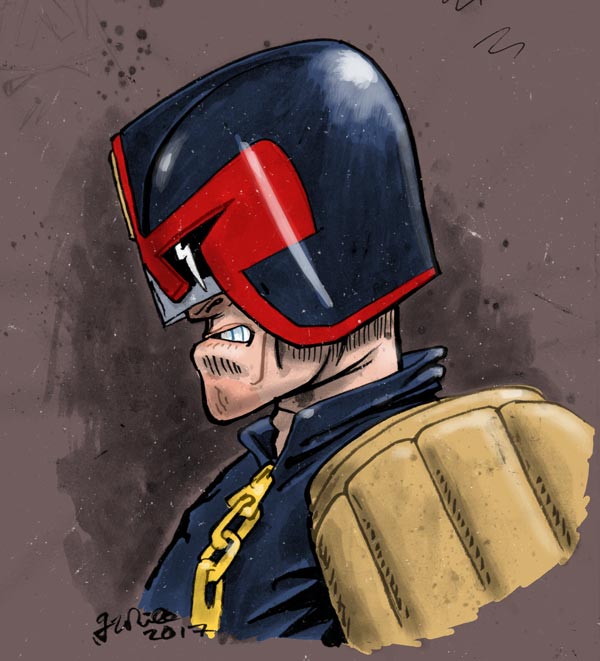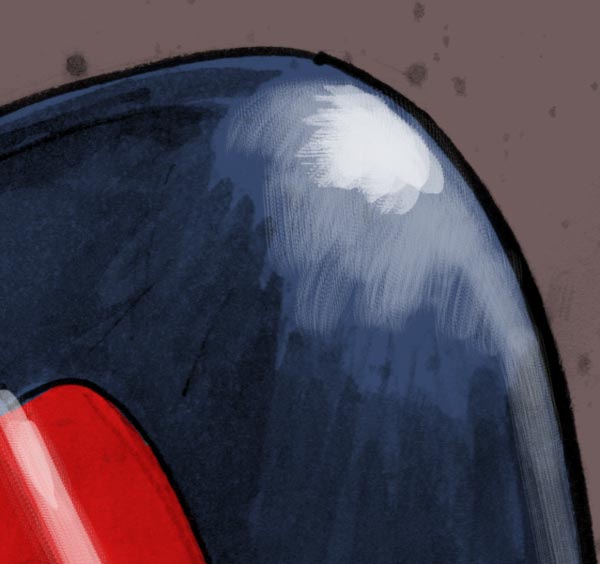 Case Study
Me and Comics
Ever since I was a kid in the 70s, I loved 2000ad. Just a fantastic publication which I still put down mostly to the vision and bloody-mindedness of the writers and editors—as well as the great artists.
I began my love of comics with UK Marvel re-prints when I was about 3, then DC Thompson's Warlord when I was 4, alongside funny comics like Whoopee and Monster Fun which I was given by my cousin in Liverpool during visit, and then IPC's 2000ad hit me, followed by their equally tough, uncompromising and fresh Battle comic. More hard-hitting still was IPC's Starlord, an even more uncompromising and gruesome—though short-lived weekly comic.
My 1 overriding ambition from the age of 8 or 9, was to be a comics artist. And I made loads of my own, most of which I still have! Two of them are now 21st Century Webcomics: Star Wars age 9, and Alien age 11.
I haven't become a professional comics artist—yet, but that might change. It still is what I'd like to do more than anything.
Art Process for this experimental sketch-book piece
A part of me I still wants to do professional comics art on paper, the old fashioned way—up to a point. On my Between * Wars comic, I work on paper, scan it, and colour it digitally. But I draw it as cleanly as I can. With this Judge Dredd experiement, I wanted to rough things up, to fit the character and his stories. So I sketched and painted this very quickly in black and greys (on any old cheap paper). Inked it with a brush pen and painted it with lamp-black gouche.
I wanted to keep it rough and raw, all the way through the process from the paper to the final digital art.
Some of the highlights still look a bit too slick and digital for my taste, but I'm working on that.
My favourite 2000ad artists will probably always be Mike McMahon and Carlos Ezquerra. As a teen, I loved Brian Bolland and Ron Smith's clean, realistic work most of all, but now I get excited by the expressiveness and (apparent) immediacy of McMahon and Ezquerra. There were so many great 2000ad artists though.
Illustrator: John White
Media: Brush pen and ink, Gouche, Photoshop. A4