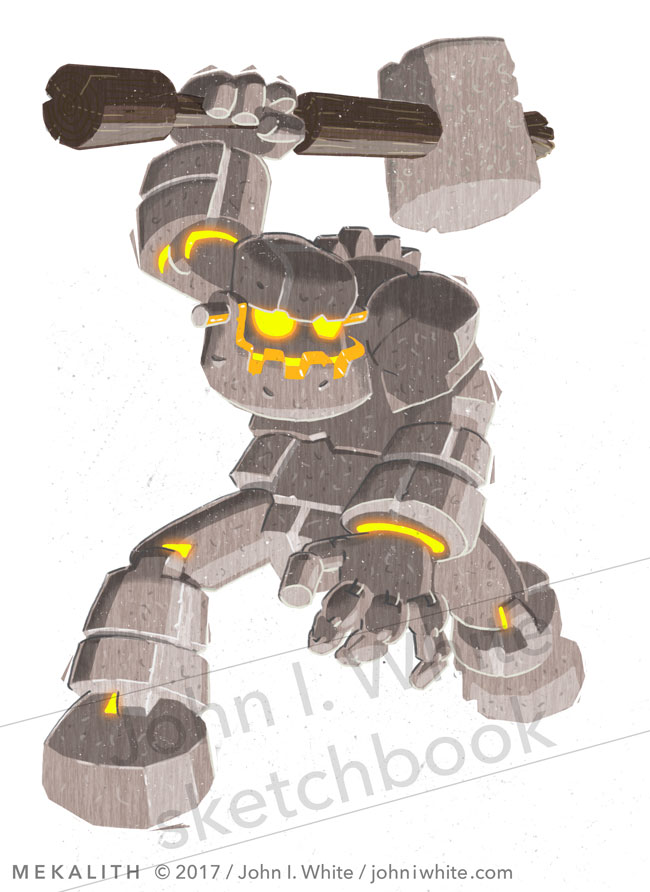 This is a sort of Games Concept design. A giant stone robot, powered by lava.
Originally, the head was facing the other way, but it just wasn't dynamic enough. After I'd done a lot of the colouring and tonal work in Photoshop, I simply flipped it for added contraposto and visual interest!
(Case study at bottom of page)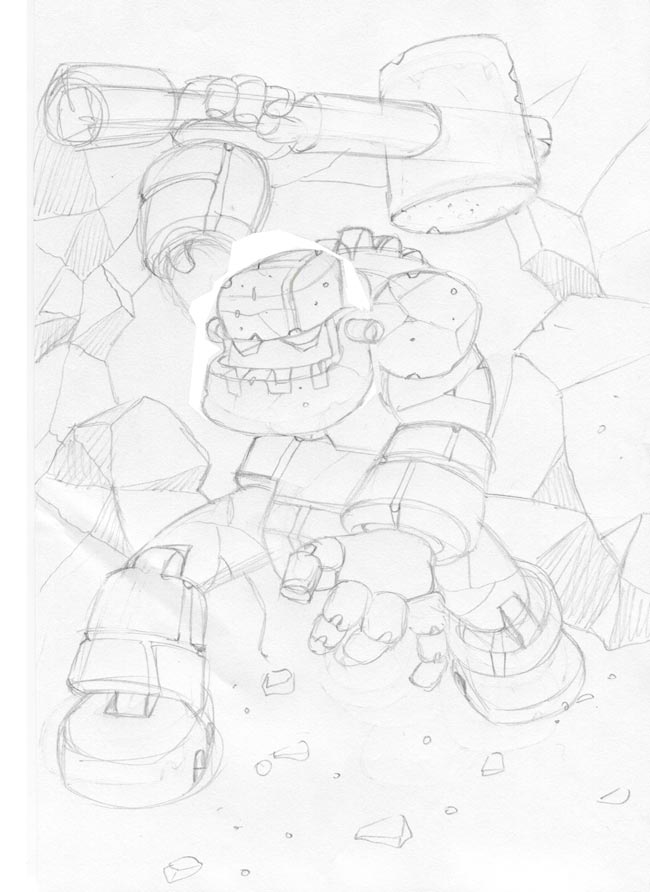 Case Study
I've never done anything like this before, but as I went along I enjoyed it more and more.
I always loved the song 'Iron Man' by Black Sabbath, the story 'The Iron Giant' in my primary school English Reader book, and was absolutely crazy as a kid for the bronze giant in the 1960s film 'Jason & the Argonauts.'
I am definitely going to do some more of these!
illustration: John White
Media: Pencil, Paper, Photoshop