Illustration for an article by George Byrne, for the Irish Independent Newspaper: 'When Culchie meets Culture.'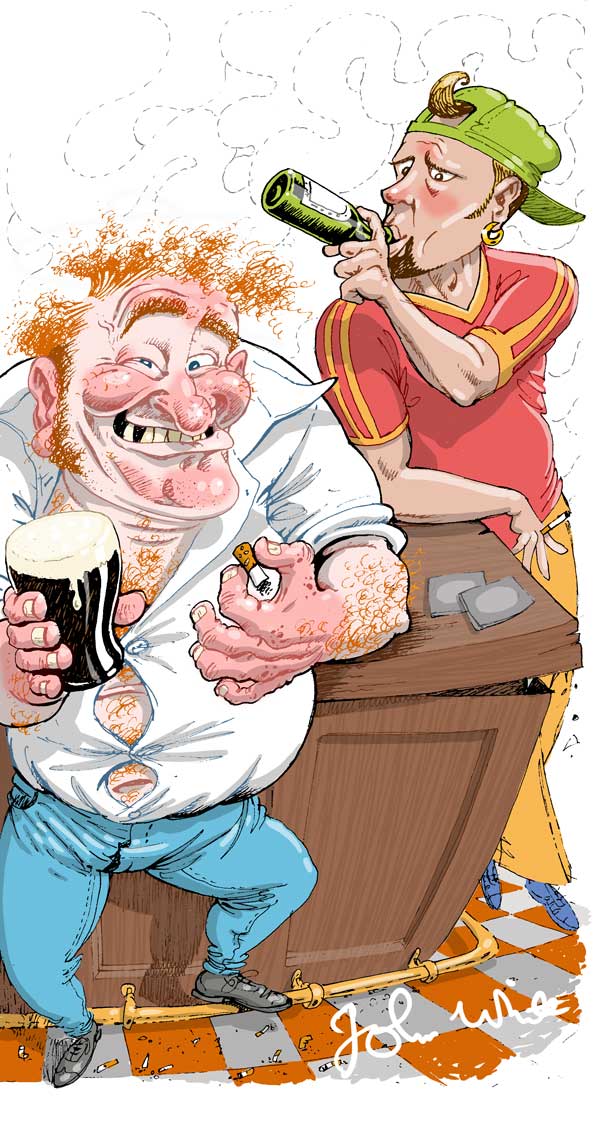 Newspaper Illustration: Background/Case Study
This was originally a black and white illustration for Ireland's Sunday Independent Newspaper. I think this was another of those sort of rural/urban cultural divide articles. I seemed to do a few of those.
'Urban-Rural Divide'
I grew up in or very close to the countryside in England, Scotland and Ireland. A Cork friend of mine, in art college, once said of the derogatory term 'culchie' as given to all people outside of Dublin—that in a way, its a compliment. "We're people of culture." He was joking—sort of, but he was also making an interesting point. Whenever I (thankfully) get outside of Dublin I'm struck by how completely unlike the majority of Ireland is to Dublin. It's more representative of Ireland, Irishness, and Irish culture than the somewhat British-flavoured capital.
It was done in fine-line black pen on paper. Simple. You always knew they would print well, without any half-tones. In 2018, I've coloured it digitally.
I think I'd have laughs drinking pints with only one of these fellas! Can you guess who? And how about you? It's fun doing pub-situation illustrations. Note the cigarettes! How could we stick being in pubs that were thick with noxious cigarette smoke back then?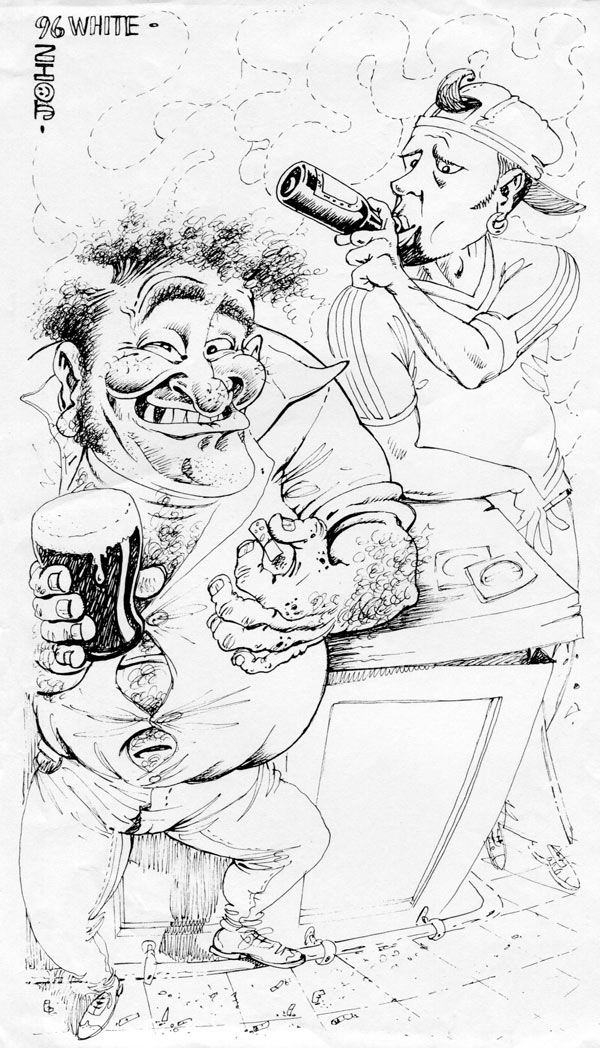 Illustrator: John White
Media: Fine-line pens on paper
Client: Irish Independent
Writer: George Byrne