Nominated for Best Webcomic 2015, the Irish 1970s series!
This is a webcomic/webstrip which, I suppose, is really a natural progression from my previous 2 projects – StarWarsAge9.com and AlienAge11.com With those, I published comics that I'd already made when I was a kid in the late 70s to early 80s.
Set in the late 1970s, this comic is a nostalgic and fun look at childhood play and geekery and the popular culture of that time. It draws on lots of my own recollections of that time.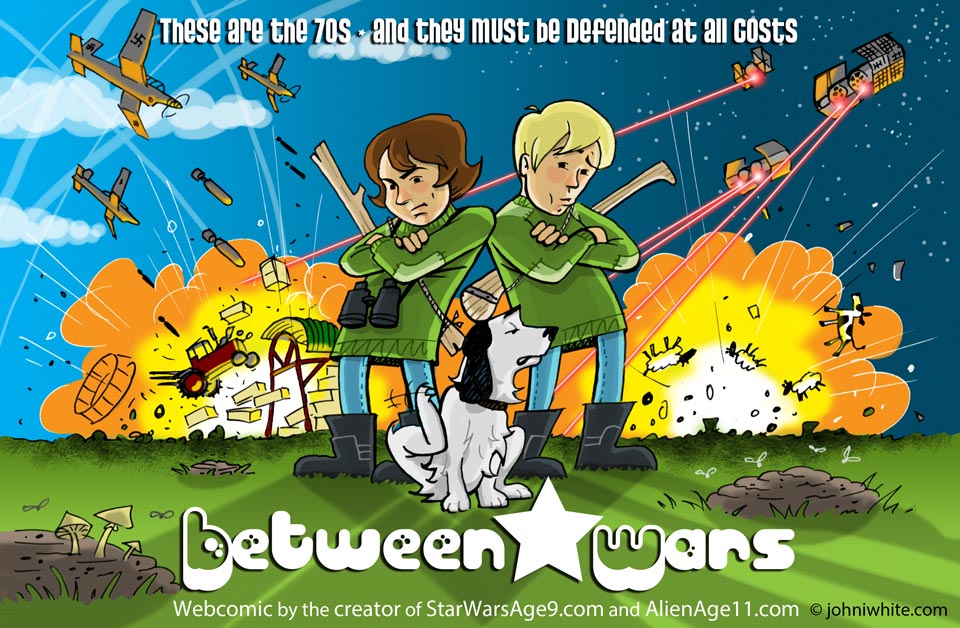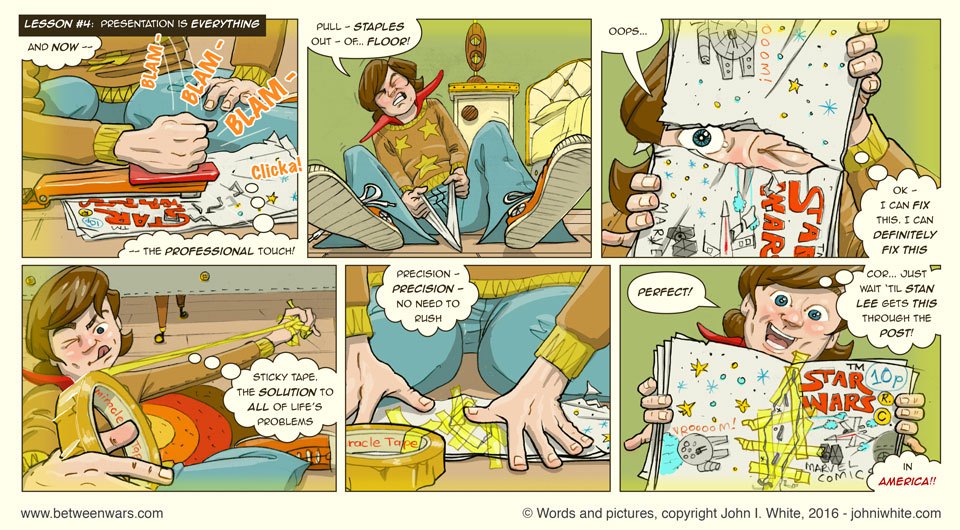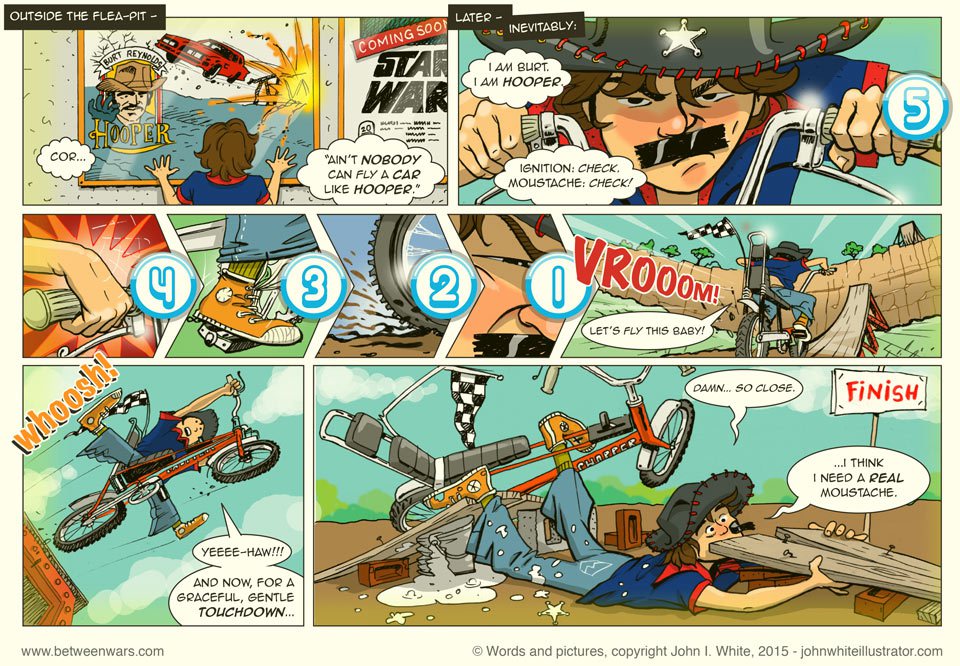 Case Study
Format
At present [Late-Sept '14] it's a landscape-format, full-colour strip in which there are no intended story-arcs – as yet. Each strip is a separate entity as is common in traditional newspaper strips. It may however move to grander story ambitions depending on how it develops and on how much time the creator has to spare for it.
Process
At present, the strips are drawn with black pen on paper and coloured in Photoshop. Some tweaks are made to the linework and layout on computer. The frames and lettering are done in InDesign.  Eventually all of the linework might be done on computer, depending on how well I can adapt to that method.
Step by step—in pictures
From rough thumbnails, through rough pencils, to inks and full colour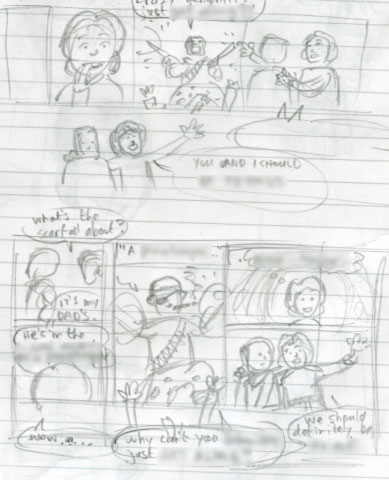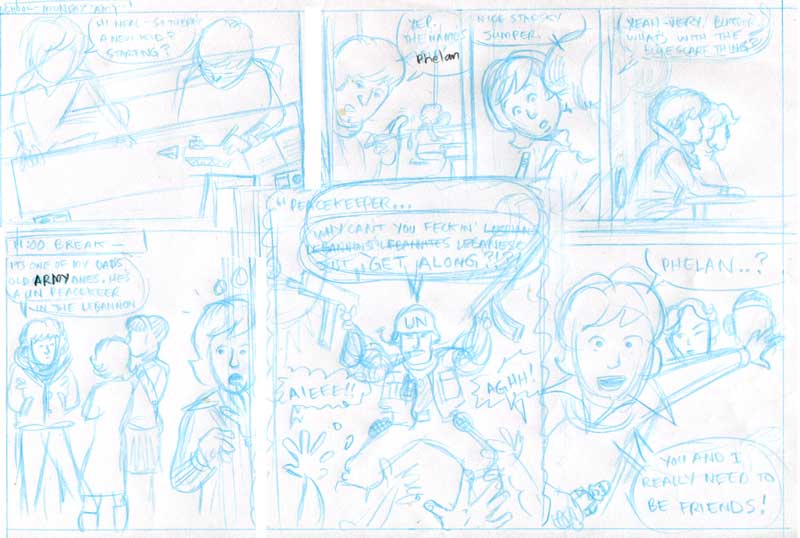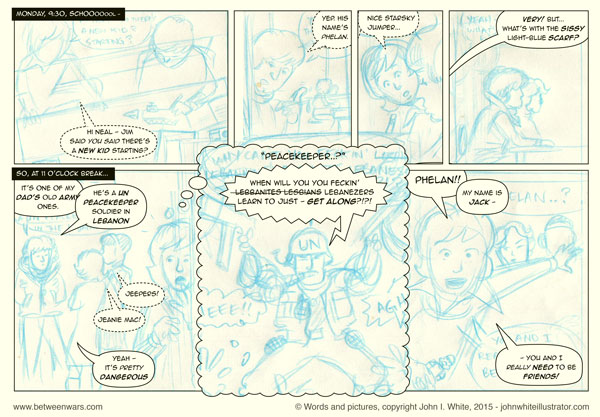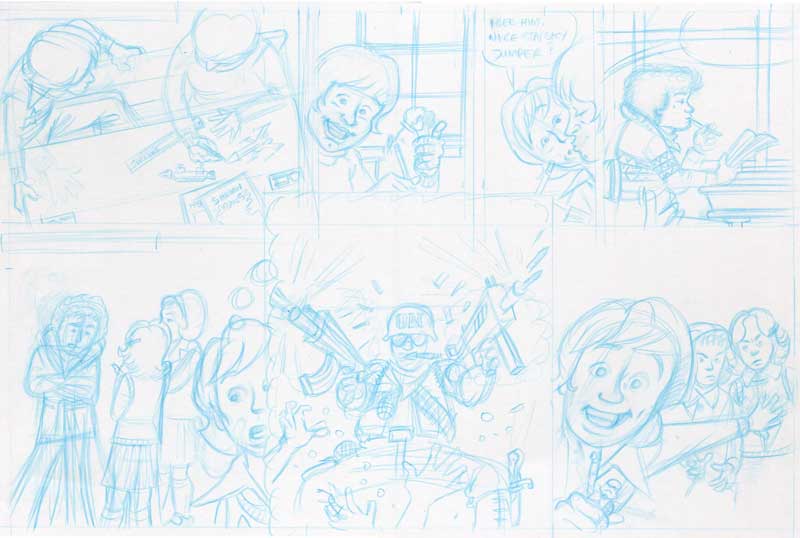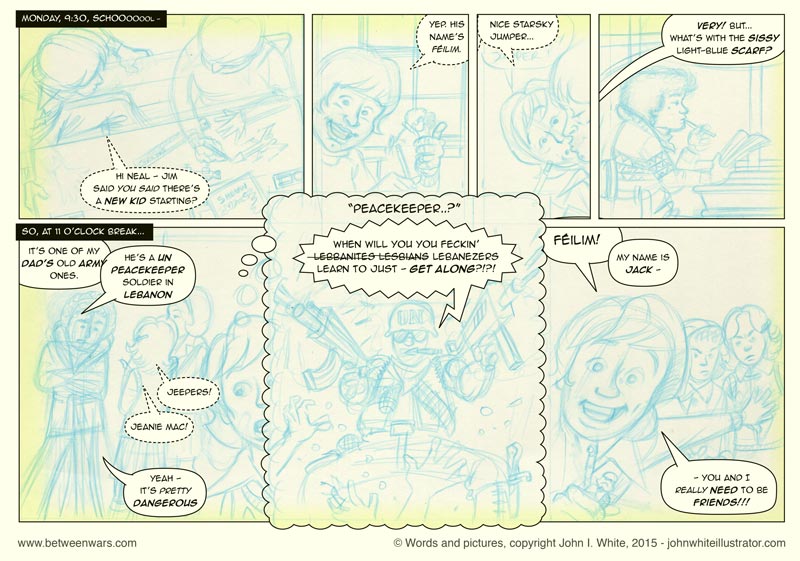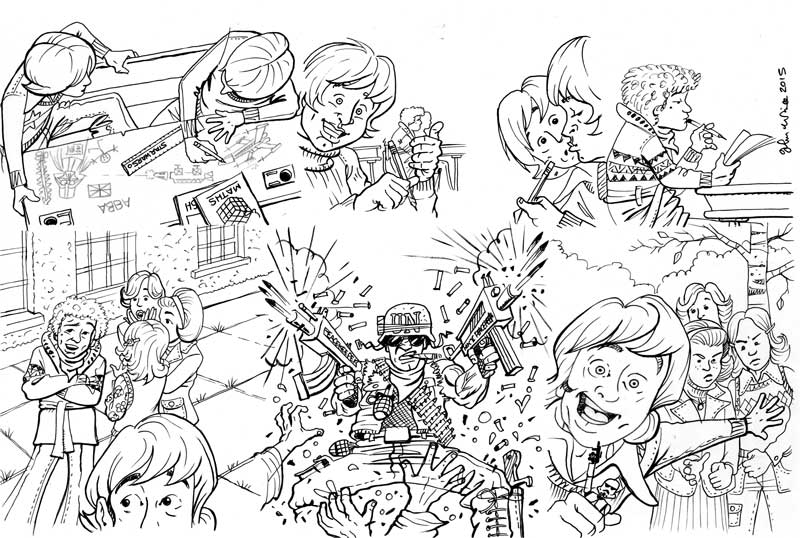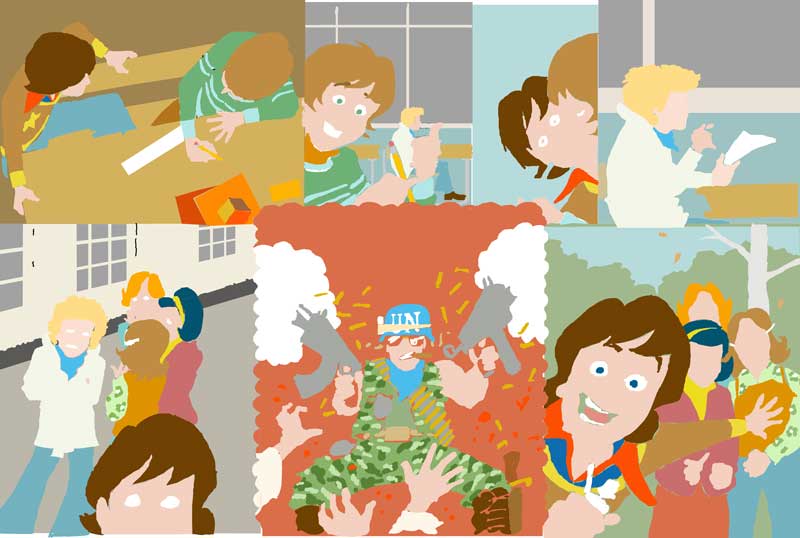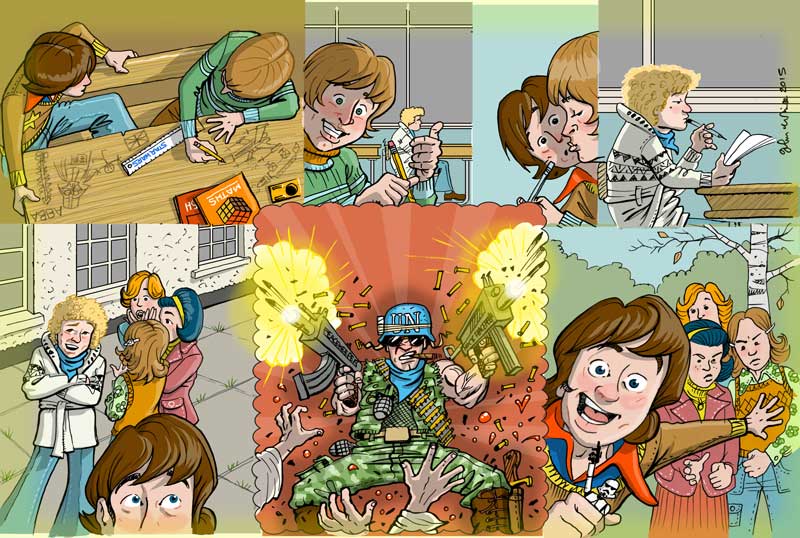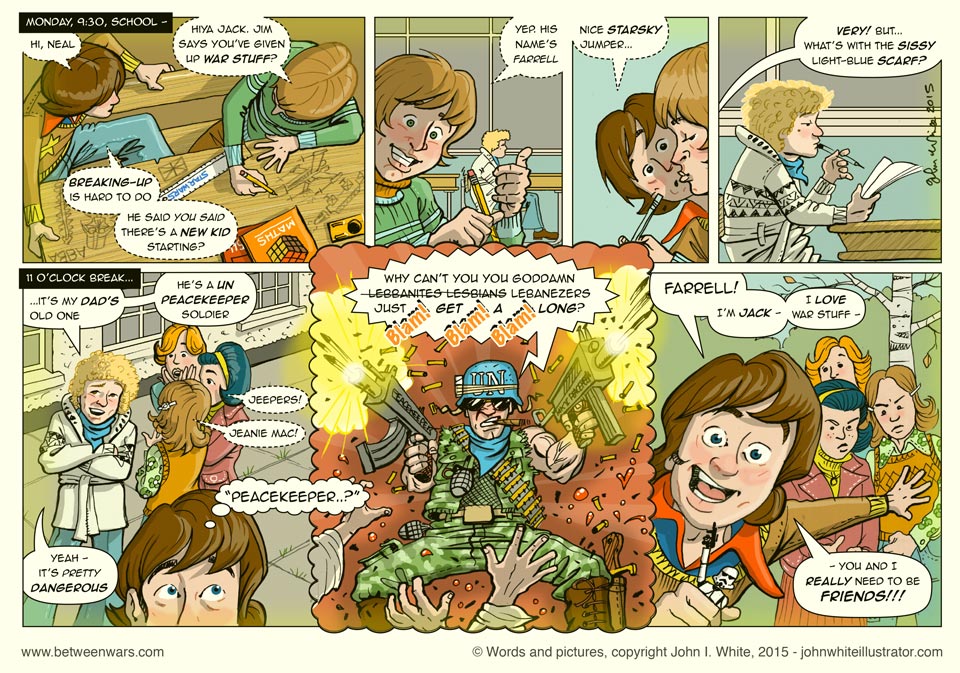 Illustration and Script: John White
Media: Pencil, Paper, Photoshop, InDesign, Imagination, Nostalgia