An adaptation begun in 1979! That year gave the world two graphic novel adaptations of the smash hit: ALIEN. One was excellent! This… was the other one. Decades later, it's become a webcomic/blog.
"You Must Read This 'Alien' Graphic Novel Written in 1979" and "…a super underground graphic novel for the film. The result is all kinds of incredible."—Peter Hall, Movies.com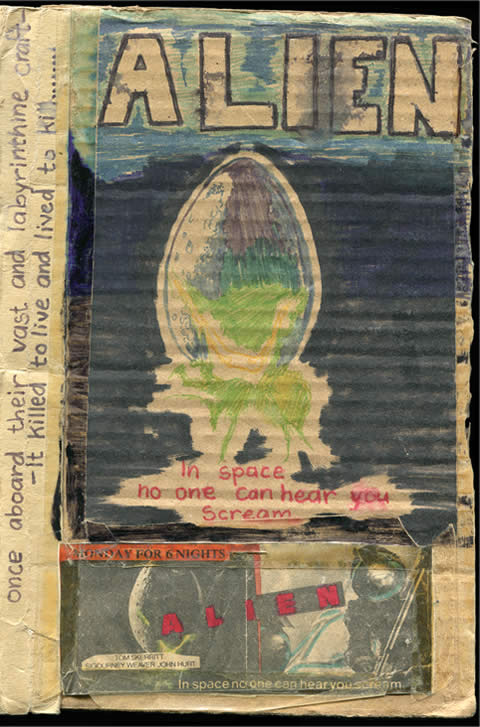 As an adult, I rediscovered the comic—just as I had with the 'Star Wars' movie adaptation and filled-in some of the gaps that I'd missed. Here's a selection of the new, grown-up pages. (Reviews follow further down)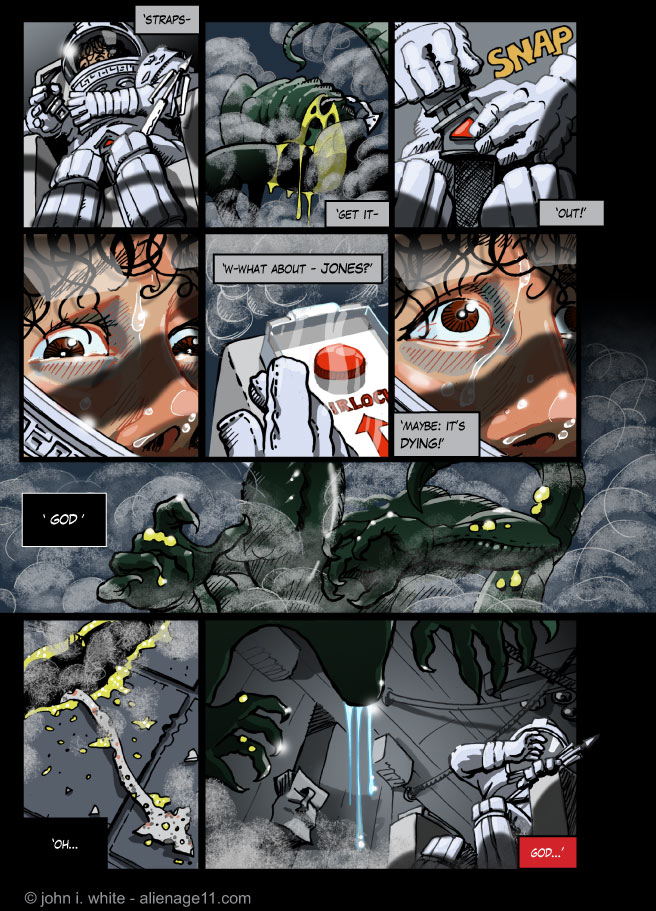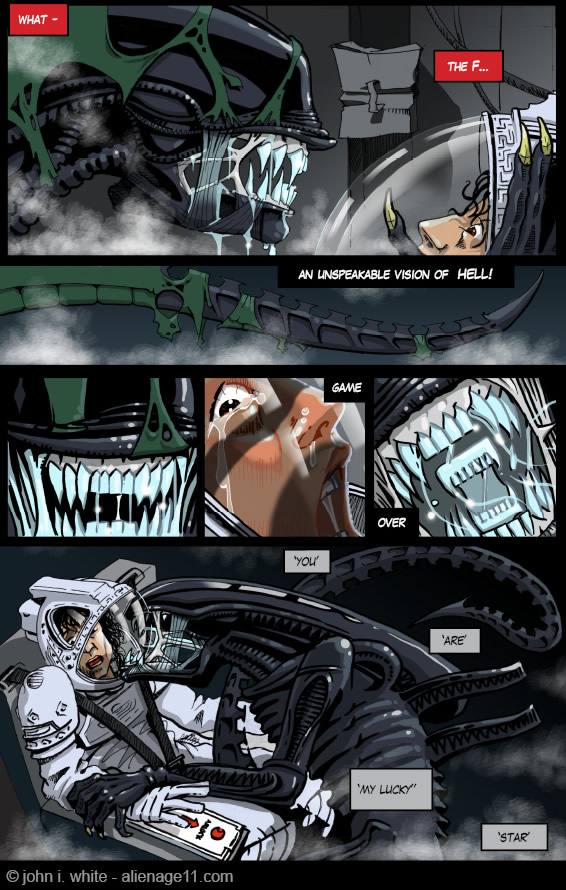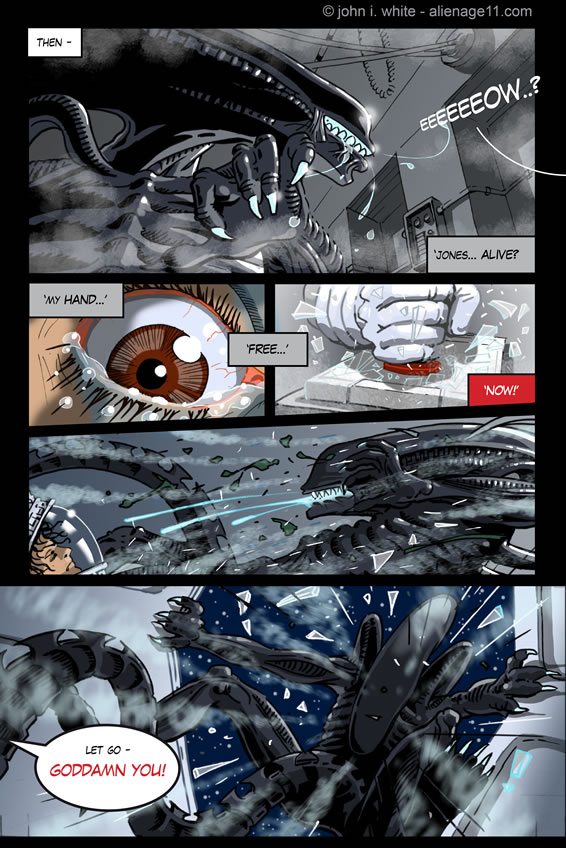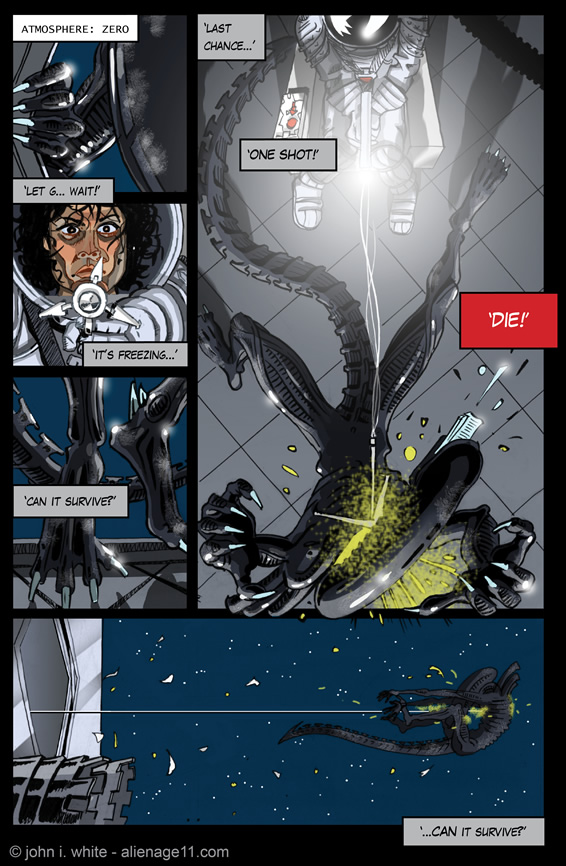 More Info
An 11 Year old Boy…
…in a small village in Ireland commenced work around late 1979. That's 34 years ago. So, this movie adaptation was actually made, by a child, around the time that ALIEN actually hit theatres worldwide. But! – it was long before the I'd had actually seen the film itself. That wouldn't happen for 3 or 4 more years.
Visual & narrative References
It was done with nothing but an Alan Dean Foster novelisation with its few colour glossy photos as a visual reference, and a satire by Cracked Magazine that came out much later. I'd also had a few minutes to glance at my uncle's HR Giger Movie Design book.
Never Finished – until now?
I'm working on it. I'm going to finish it if it kills me.
Some Reviews
Peter Hall – Movies.com
"You Must Read This 'Alien' Graphic Novel Written in 1979"
"…a super underground graphic novel for the film. The result is all kinds of incredible.
As if this level of fandom weren't already lovely enough on its own, what makes it all the more special is that White hadn't actually seen any images from the film. He drew everything based on Foster's description combined with a vague memory of seeing the cover of a book containing a glimpse of H.R. Giger's style. From there, magic was made." Full Review »
"Few adaptations are as raw, personal, and primal as this work by John I. White: an eleven-year-old's graphic novel based on Ridley Scott's "Alien."
Hubert Vigillia – FLIXIST
"The result is a bit of inspired goofiness that's surprisingly fun. It's the kind of unintentional manic comedy that only a child could create (which is awesome, obviously)."
Gabriele Bianchi, Nerd News – everyeye.it (Italia)
"…why should we care, you might wonder? It happens that that comic (called a graphic novel, without any shame) has today regained the glory and fame it deserves, having been transformed into a webcomic. We thought you would have been happy to know."
C.J. Bunce, Editor – borg.com
"Today John has two one-of-a-kind websites, one focusing on a 200-page comic book he wrote as a kid adapting Star Wars to comic book form in Star Wars: Age 9, and the other adapting Alien to comic book form in Alien: Age 11. Before you brush off the idea as "yeah, my kid does stuff like that" actually take a look at John's knowledge and talent with layout, color, and design at such a young age (…)
John has also filled in the gaps as a grown-up with new work and his new work could easily be found in the pages of today's DC Comics, Marvel Comics, Dark Horse, etc. He was good then and his work is great now.
I will only say this–if one of our readers in the comic book publishing industry (say, at Dark Horse or Dynamite) sees these pages and signs John, I just want credit for putting you both together.  I know I'll be buying his first book.  John's spark was ignited at 9 years old."
Sketched Concepts & Thumbnails for pages
This is how the new pages started off—with rapid sketches. (as a kid, I never roughed out anything, but just dived straight in). To get a more up to date look at my comic production process see here, on my Between * Wars webcomic blog »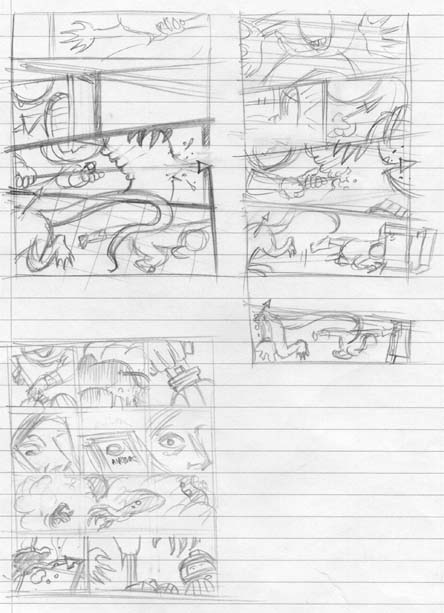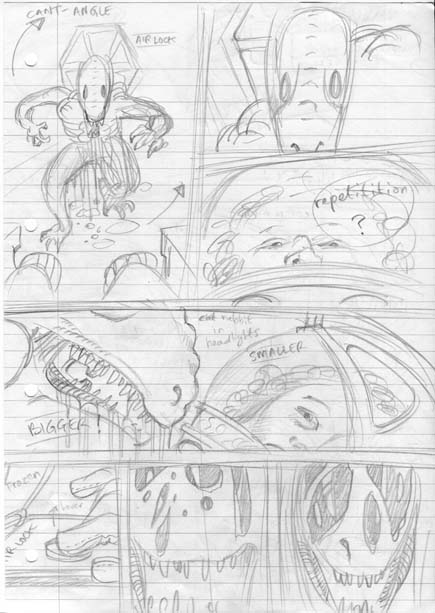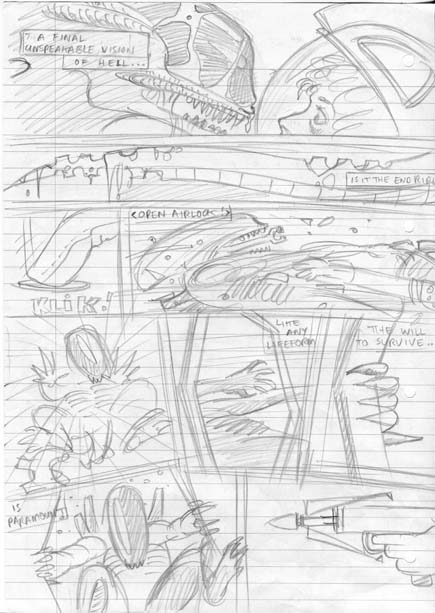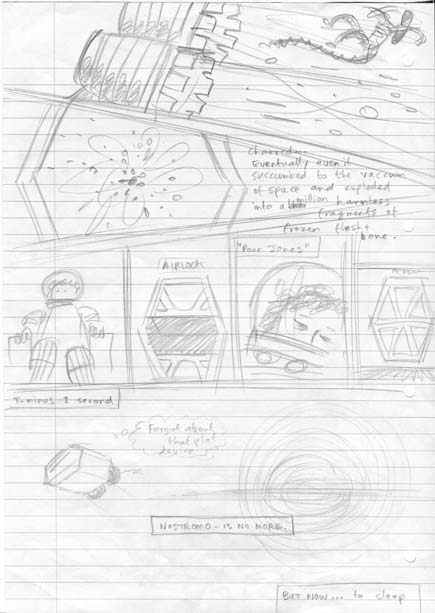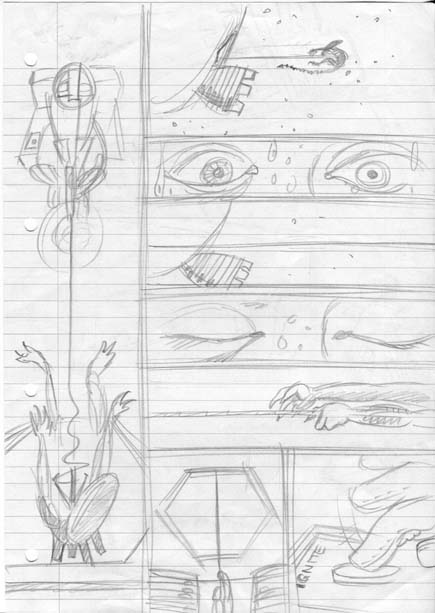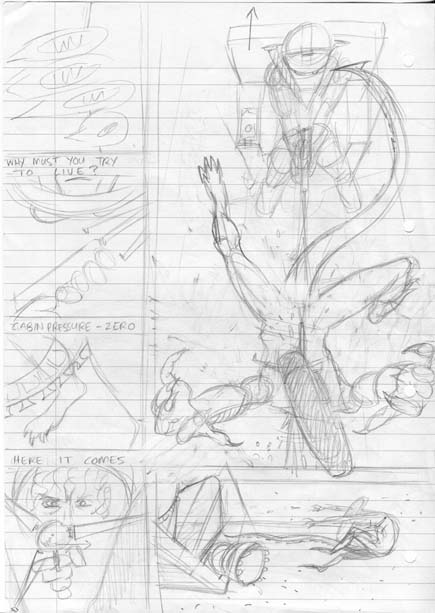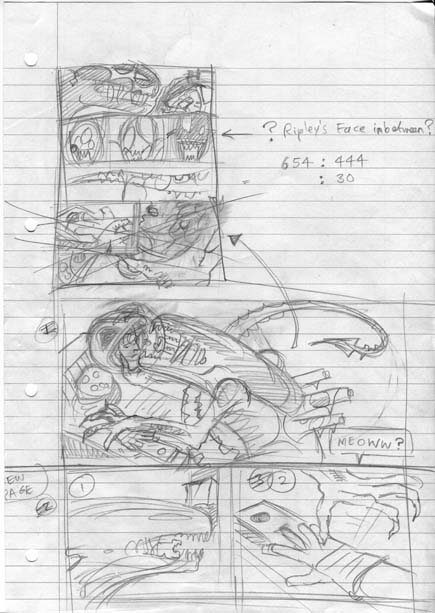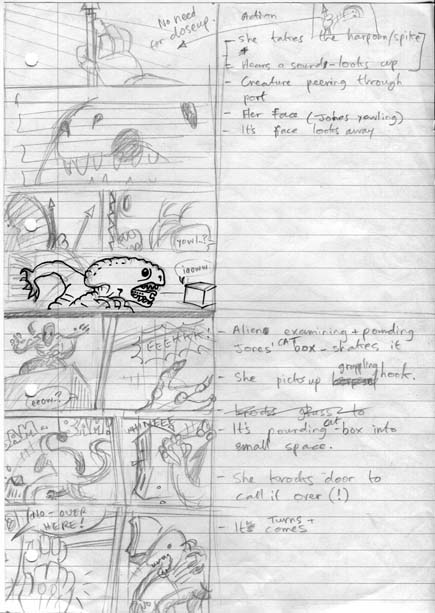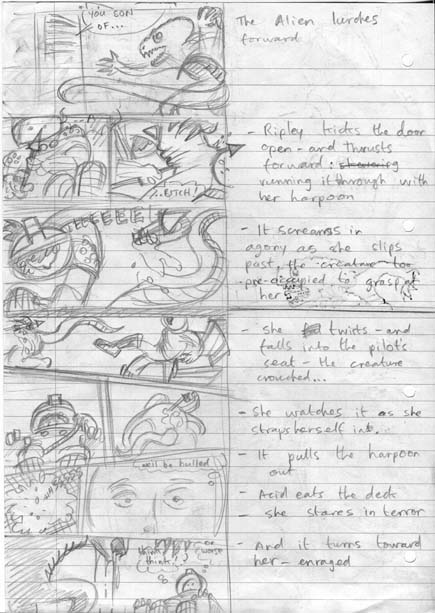 Illustration and edited script: John White
Media: Pencil, Paper, Ink, Markers, Photoshop, InDesign