An adaptation begun in 1977, now with new grown-up pages, it's become a popular webcomic and blog. "I love it!"—Mark Hamill
Around Christmas 1977 I began drawing my own adaptation of the film. The early results were peculiar, but it was fun and some consolation for only seeing it once. Some bits of the film were missing from the old comic, so, 4 decades later, I've filled in some. I've even had it autographed by some of the original cast!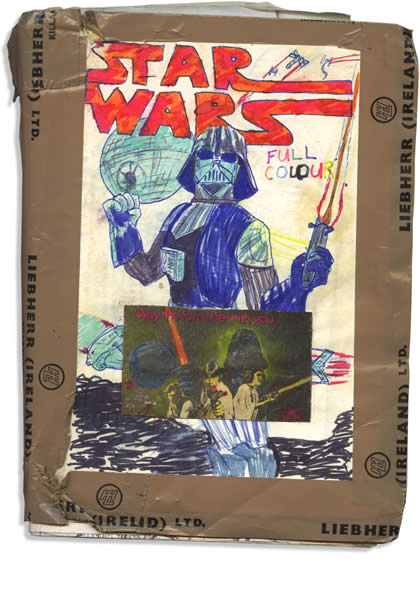 New Grown-up Pages!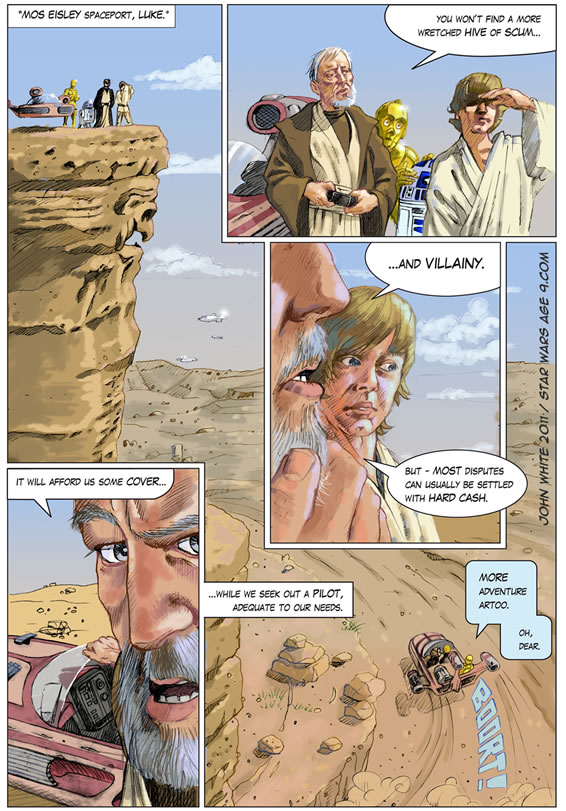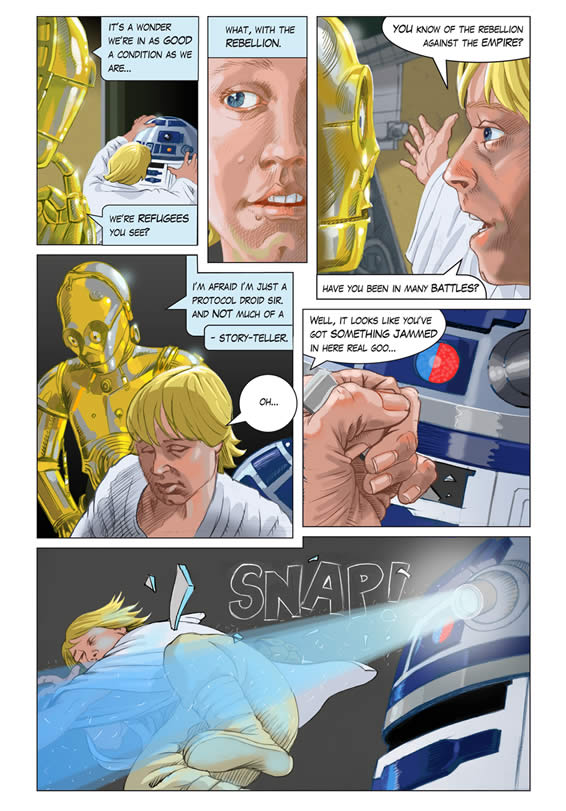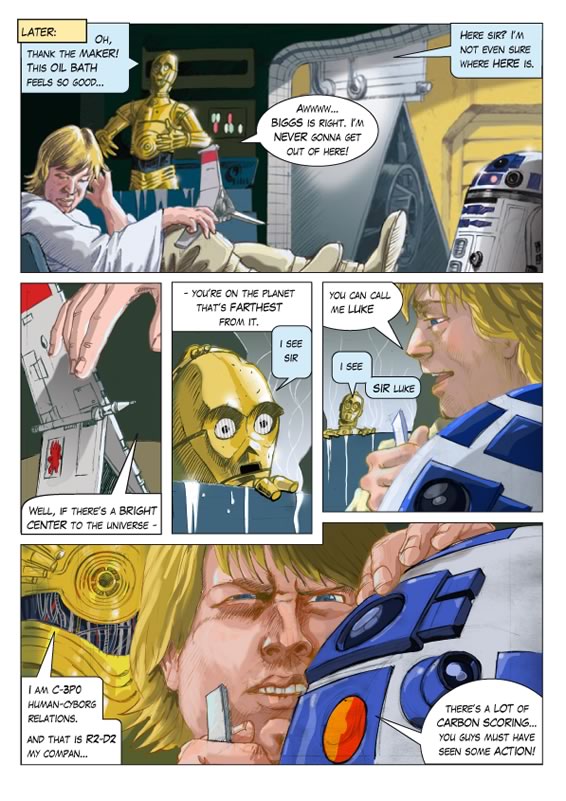 Some Reviews
Mark Hamill – Luke freakin' Skywalker!
"Love it! Lucky the Princess was so attractive, there weren't many females to choose from in that galaxy, far, far away." Proof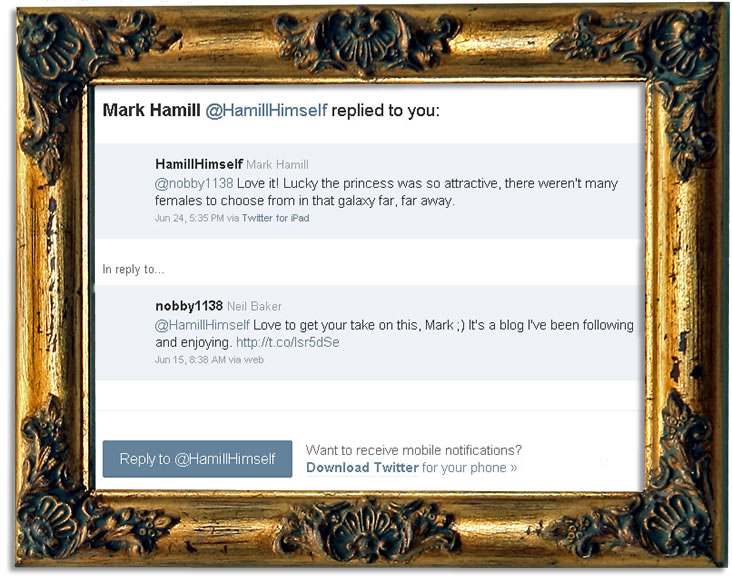 "…it's a fascinating and often hilarious insight into the mind of our younger selves. Star Wars: Age 9 (…) is the product of one of those rare geniuses that this world is lucky enough to have to keep life interesting!"

Dave Dempsey – fm4
"(…) it let loose torrent of memories of being a comic nerd in the nether-years. (…)"
C.J. Bunce, Editor – borg.com
"Today John has two one-of-a-kind websites, one focusing on a 200-page comic book he wrote as a kid adapting Star Wars to comic book form in Star Wars: Age 9, and the other adapting Alien to comic book form in Alien: Age 11. Before you brush off the idea as "yeah, my kid does stuff like that" actually take a look at John's knowledge and talent with layout, color, and design at such a young age (…)
John has also filled in the gaps as a grown-up with new work and his new work could easily be found in the pages of today's DC Comics, Marvel Comics, Dark Horse, etc. He was good then and his work is great now.
I will only say this–if one of our readers in the comic book publishing industry (say, at Dark Horse or Dynamite) sees these pages and signs John, I just want credit for putting you both together.  I know I'll be buying his first book.  John's spark was ignited at 9 years old."

Read the Reviews & Cinemania Article »
Illustration and edited script: John White
Media: Pencil, Paper, Ink, Markers, Photoshop, InDesign