This was done extremely quickly, and even though it doesn't flatter me in the slightest, it's one of my favourites.
I've always liked self-portrait studies by great artists, such as Lucien Freud and Rembrandt—of course. Of Freud's self-studies, the ones that I enjoy the most are his very rapid ones. This was painted in oils on textured oil/acrylic paper.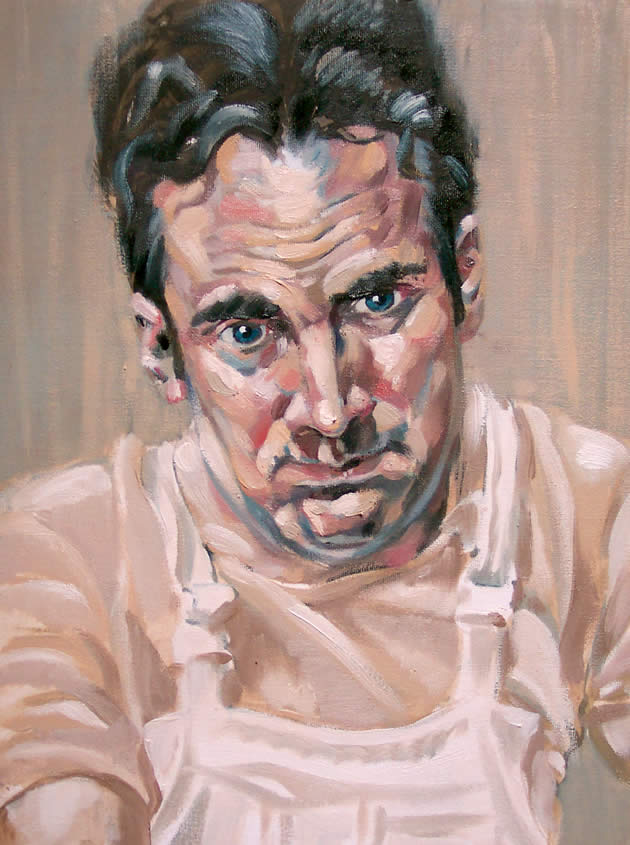 Life studies from the human figure are—in my view—absolutely the most challenging of all. And the most challenging part of that, for me, is getting those skin hues & tones balanced and right. That's the real challenge.
The lesser challenge then, is rendering the forms, and then achieving a good composition. But in these types of studies, which are academic/learning exercises, composition is a lesser issue.
Artist: John White
Media: Oil paint, Canvas