A small excerpt from the storyboard of my graduation animated film—which which voiced by the already legendary Irish actor and comedian Eamonn Morrissey!
Eamon, was gracious and talented enough to perform every character—with gusto, a couple of days before Christmas, free of charge! "Happy Christmas" he quipped. It was good so of him to give his time, hard work and talent to support a fledgling Irish student filmmaker. He was even  doing his nightly theatre performances of 'The Brother' at the time.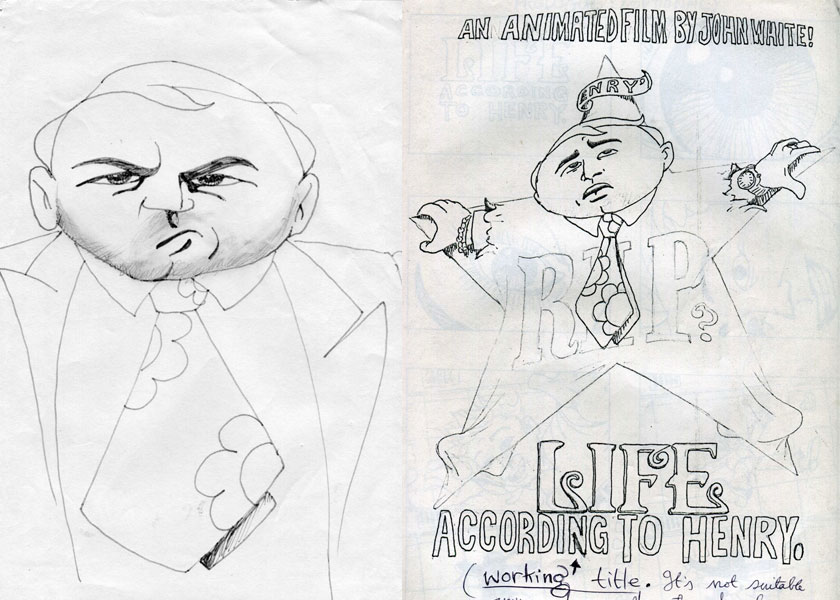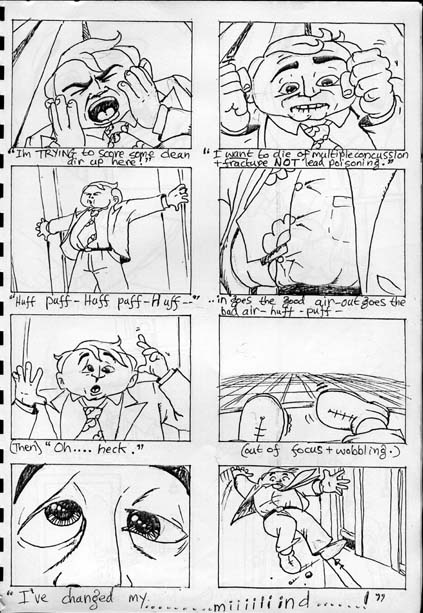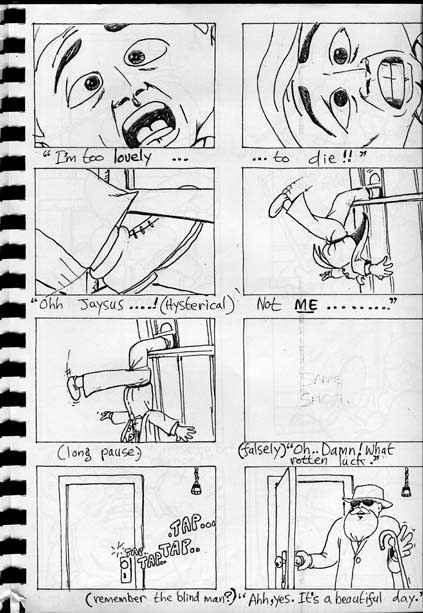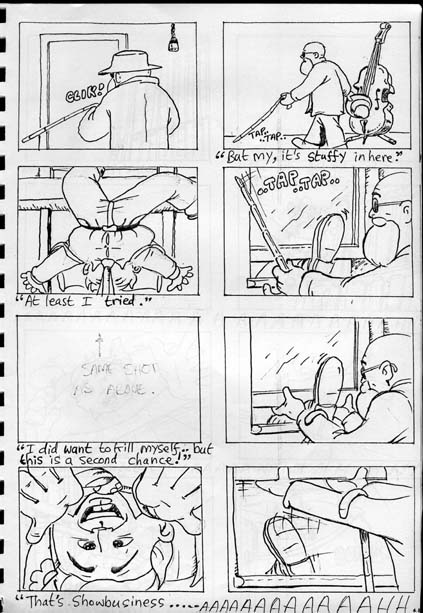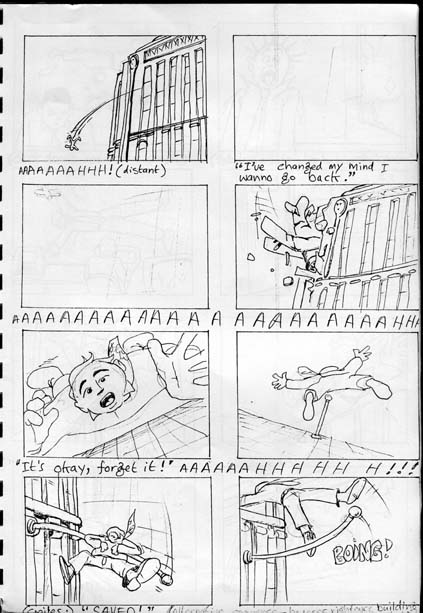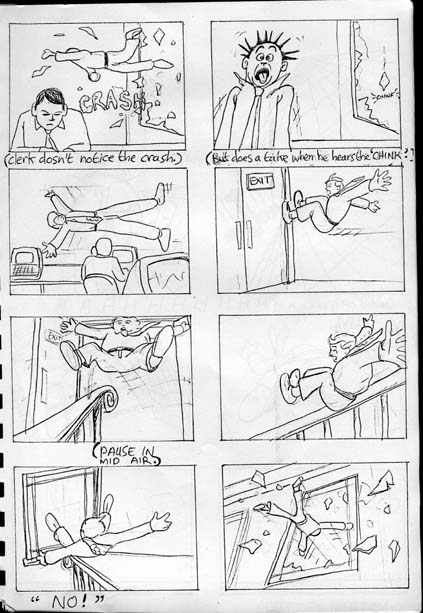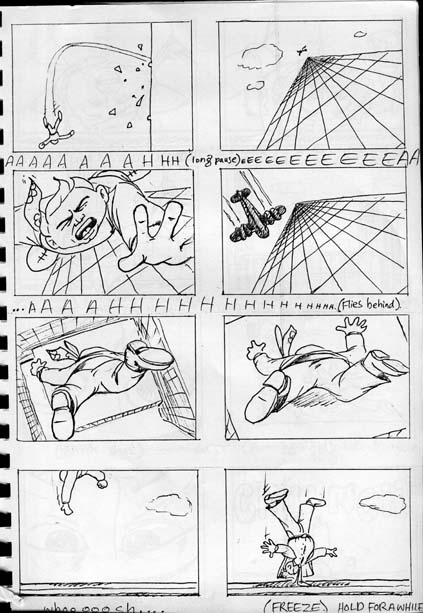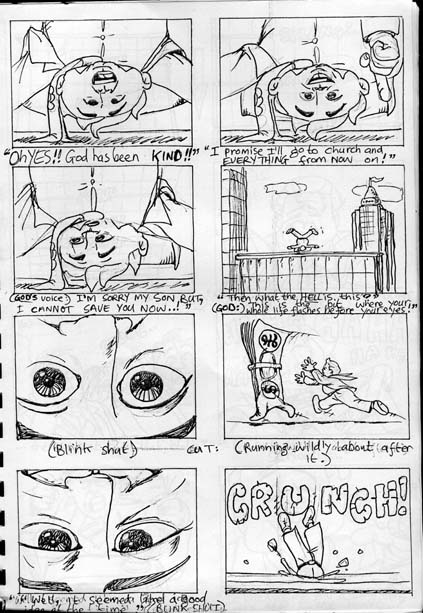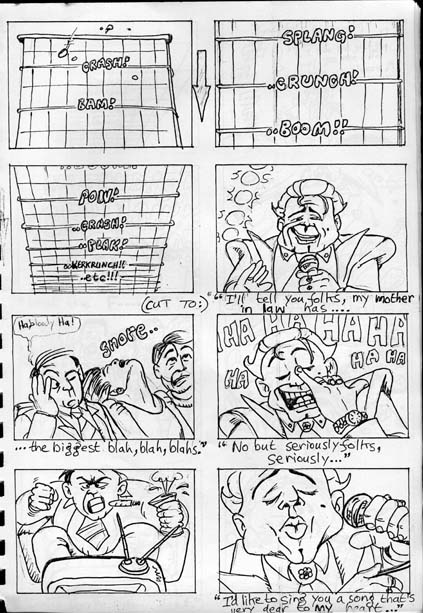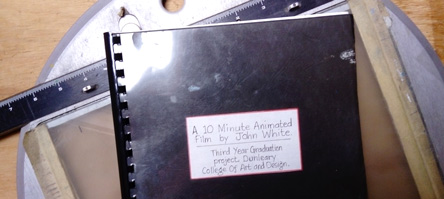 Case Study
Every 10 years or so, I'll briefly think of remaking it with new animation technology—but it's probably best to focus on making new things instead.
I originally made the film with just one other assistant on some of the colouring duties. And all of it was rendered on paper, coloured with potent smelling studio markers, with some drawings literally cut out and glued onto the small amount of animation cel that I could get, so I wouldn't have to keep redrawing backgrounds!
It was way too ambitious and complex for a crew of 2. I should have taken inspiration from the arty National Film Board of Canada productions that I loved. Still, it got an official commendation at the Galway Film Fleadh.
The storyboard would have have many times the number of panels in a professional studio, but the great thing about making a film mostly by yourself is that most of the action is basically in your head, and you know pretty much how it's going to be produced and pretty much how it's going to play.
Storyboard Illustrations & Script: John White
Media: Thinline Marker on Paper