A 'Great Musicians' portrait of Ronnie James Dio. Ronnie deserves to be called a great musician, because he wasn't only arguably the greatest heavy rock/metal singer of all time, but he was one of the greatest singers—period.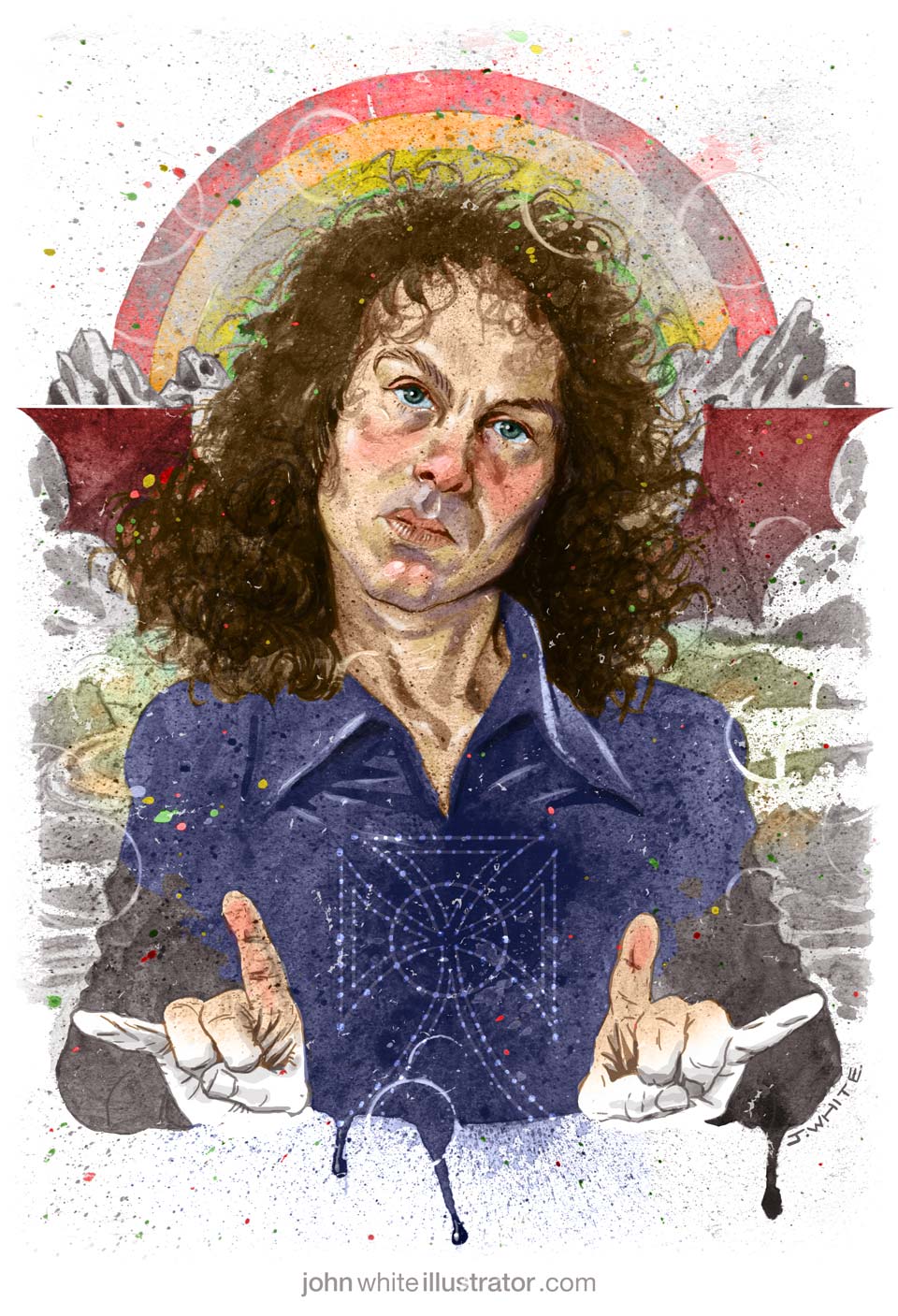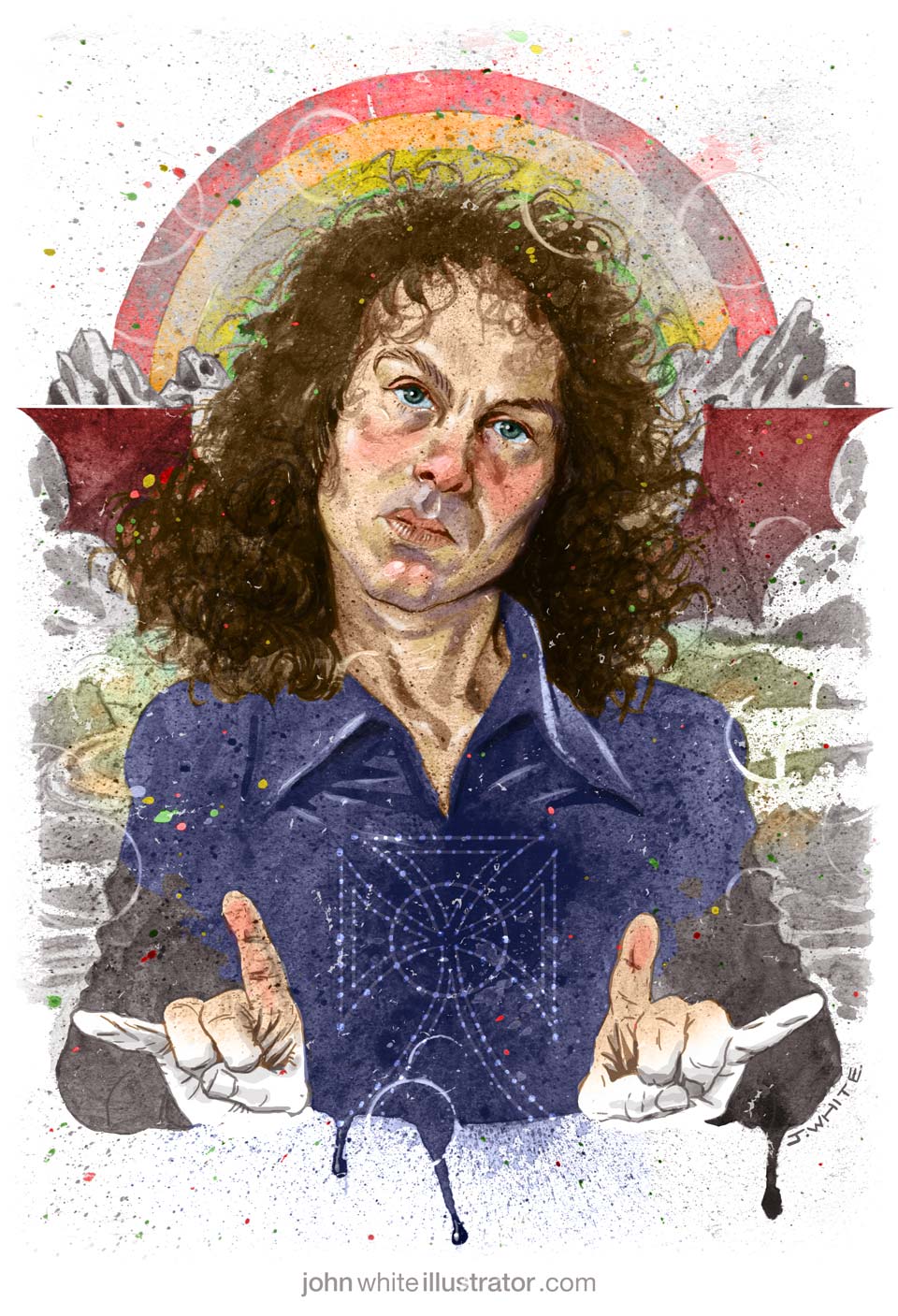 Case Study
I wanted to show the younger Ronnie Dio from the 70s/early 80s, but I also included a shirt design from his much later years. Referencing his days with Rainbow and Black Sabbath, we're also reminded of his beloved rainbows, dragons, and wheels. I always gave a slight nod to Renaissance art, specifically Leonardo's Mona Lisa/La Giaconda background. Ronnie loved all things old, but particularly the Medieval. He was a great admirer of finely crafted things. A perfectionist and meticulously dedicated craftsman himself, this fits. It should be noted however, that he still wrathfully disapproved of so-called live albums that are subsequently polished in the studio. He loved craft and authenticity.
As (nearly) always these days, I worked in pencil, paint and ink—but this time on watercolour paper, instead of primed board. Happy with that, I worked it further and added colour in Photoshop. You can see the sketches and progress images below.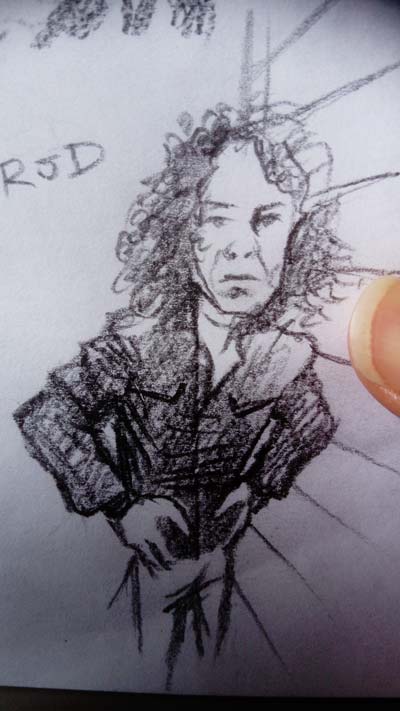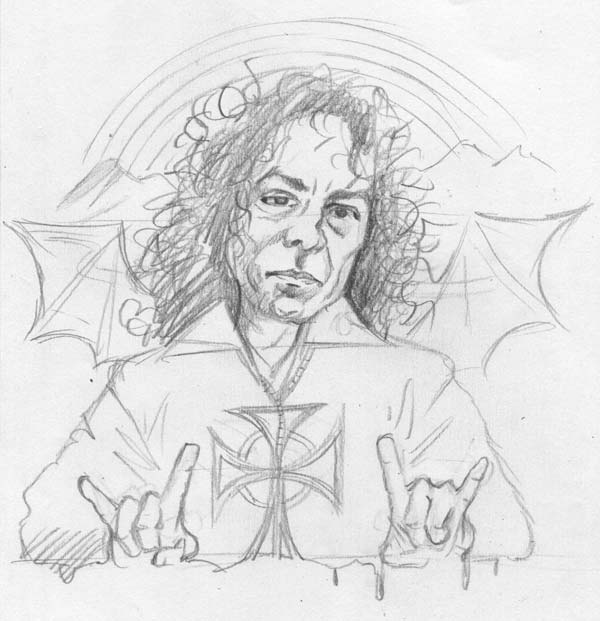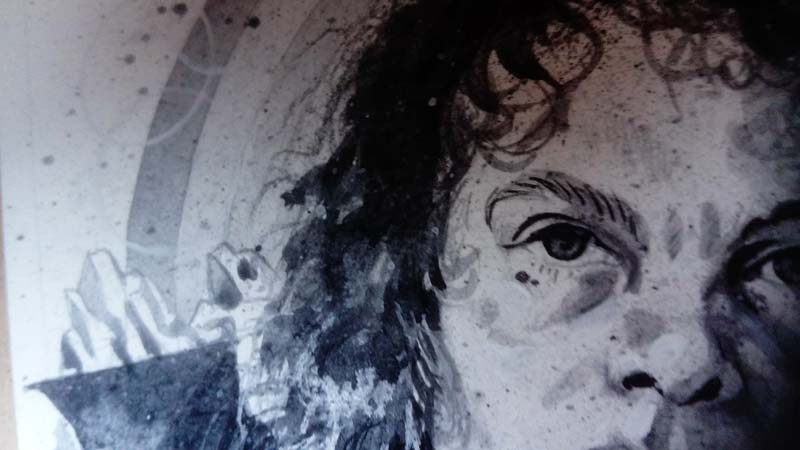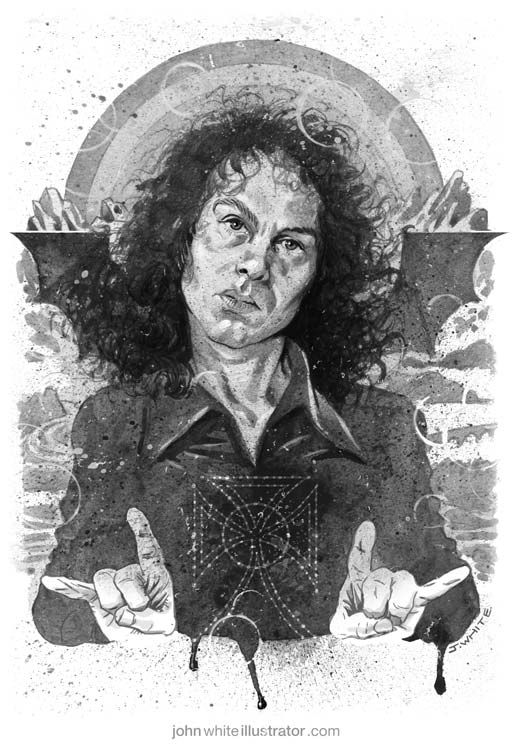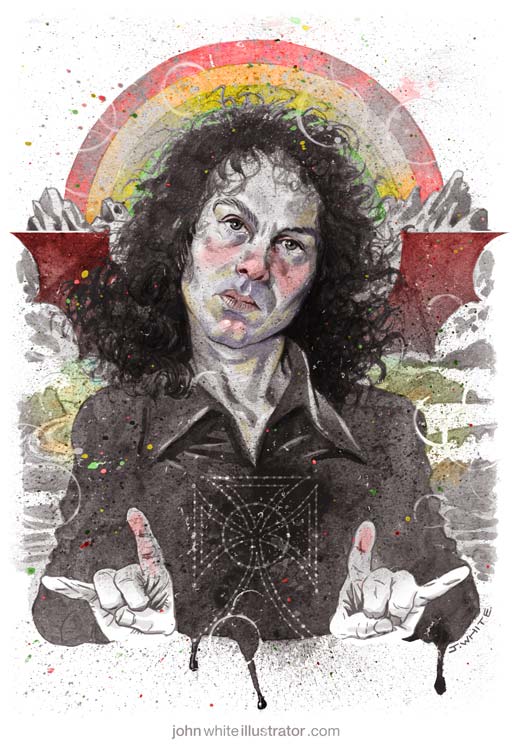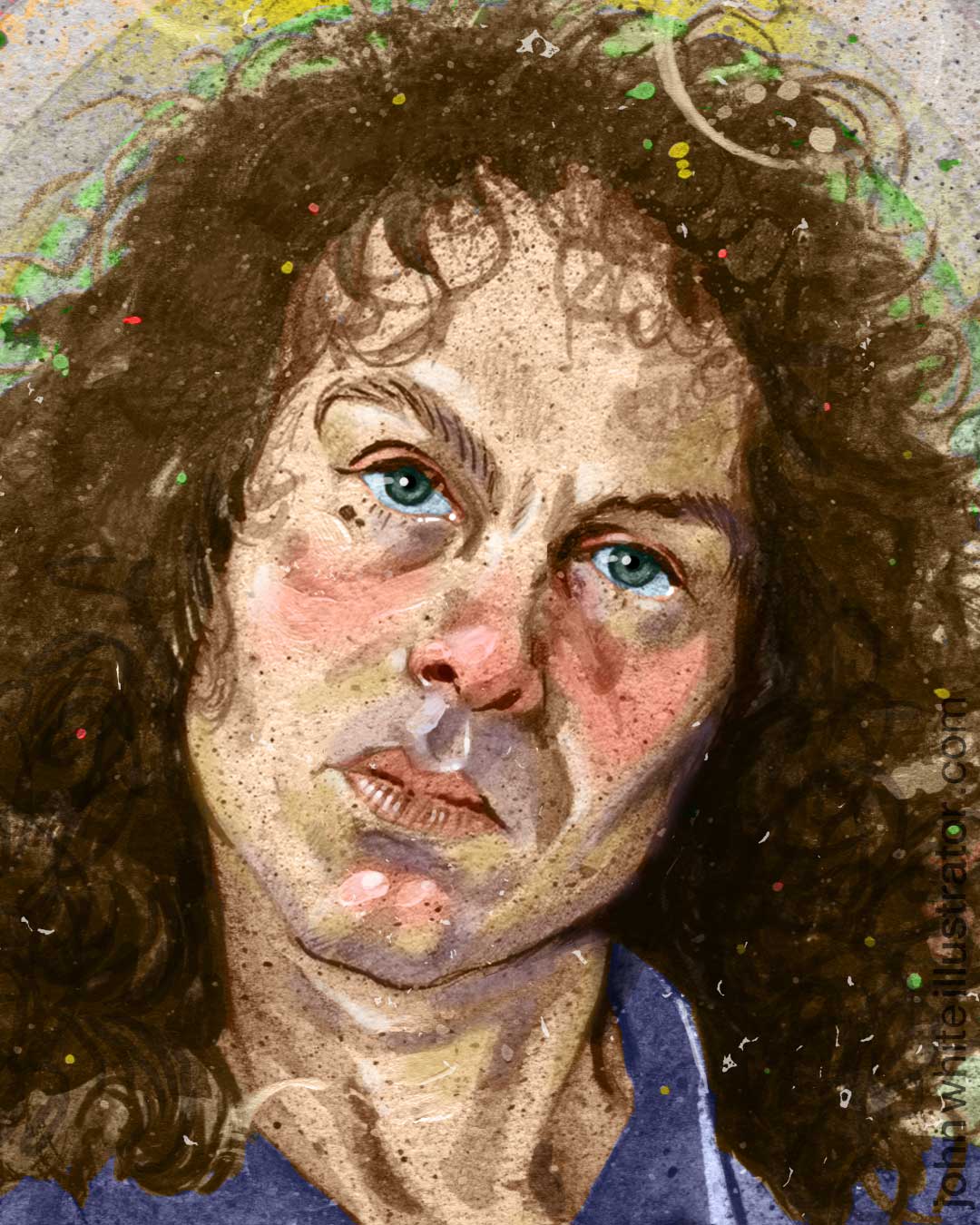 Illustrator: John White
Painting: Indian Ink, acrylic, pencil, on board
Colouring: Photoshop