As the partially deaf Ludwig Van Beethoven wrote in 1801, "I have often cursed the Creator and my existence…" A line worthy of Mary Shelley's Frankenstein.
I enjoy much of Beethoven's music. Not so much the symphonies and concerti, but more so the chamber music; especially the piano sonatas and late string quartets. That wasn't why I decided to portray him though. I kept on thinking of the many incredibly intense looking portraits that exist, most of them probably made after his death, and some of the very good ones based on his life mask. I referrred to many different images, including the life mask, but didn't copy any of them. Who needs another copy?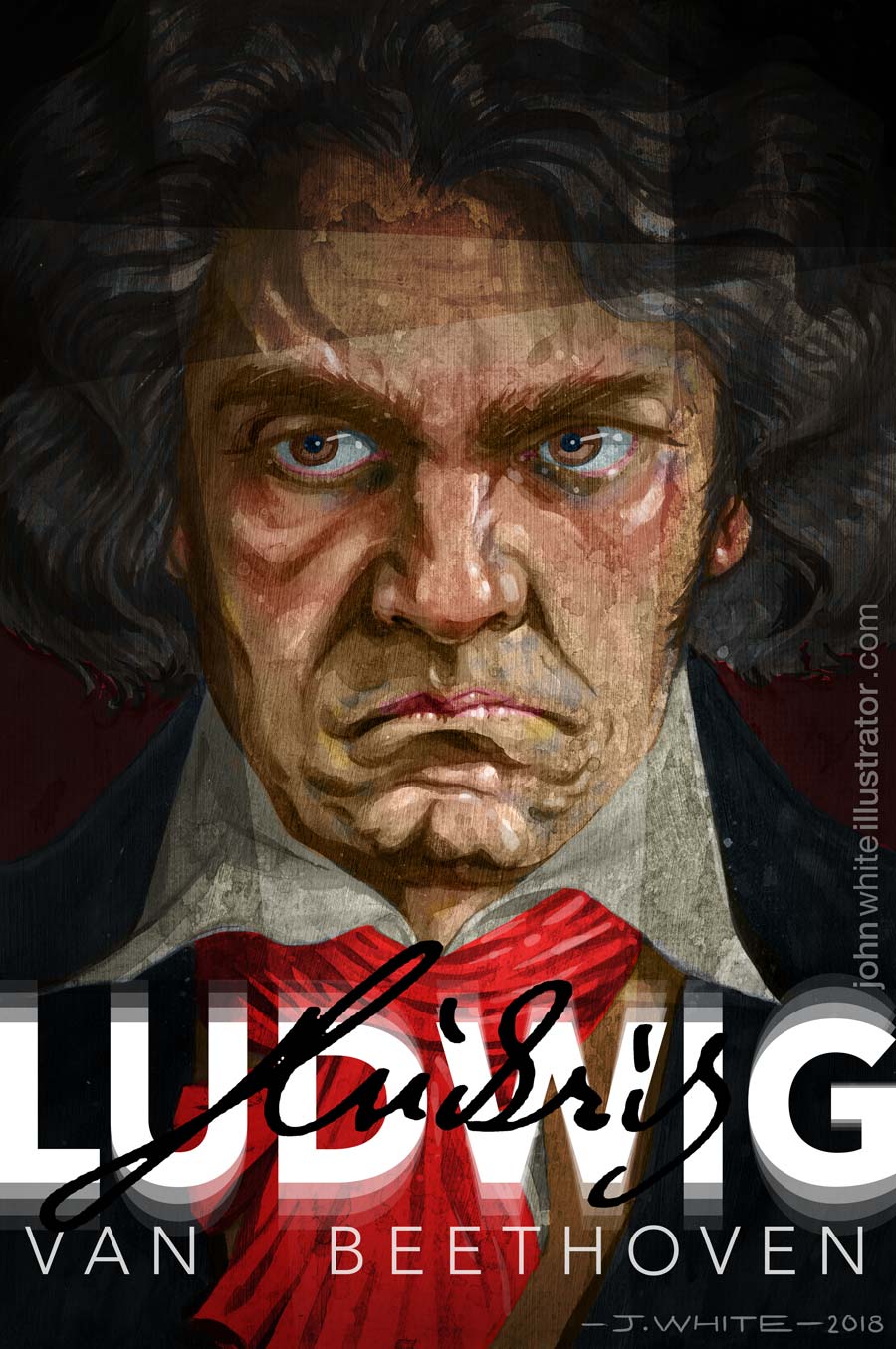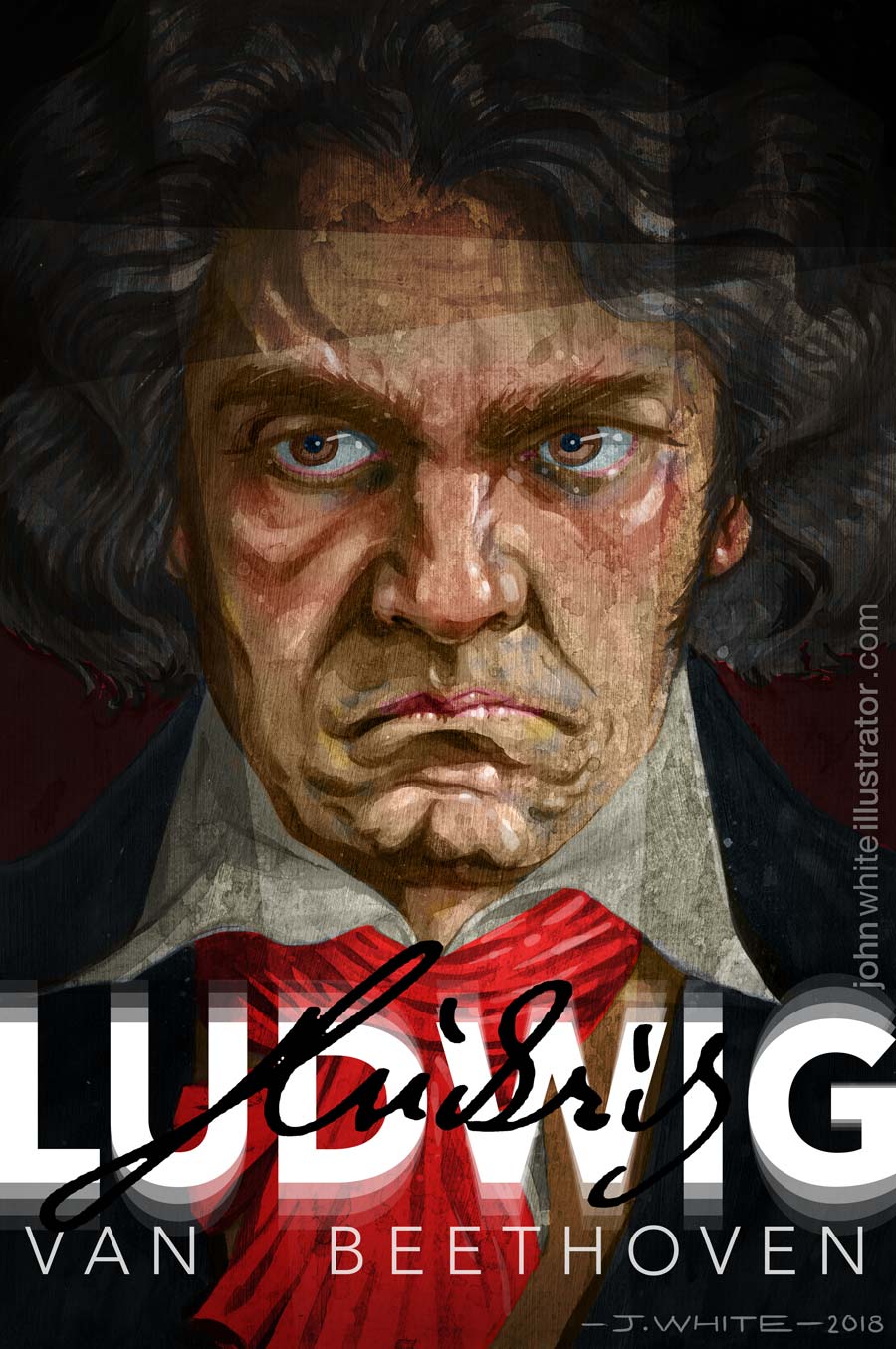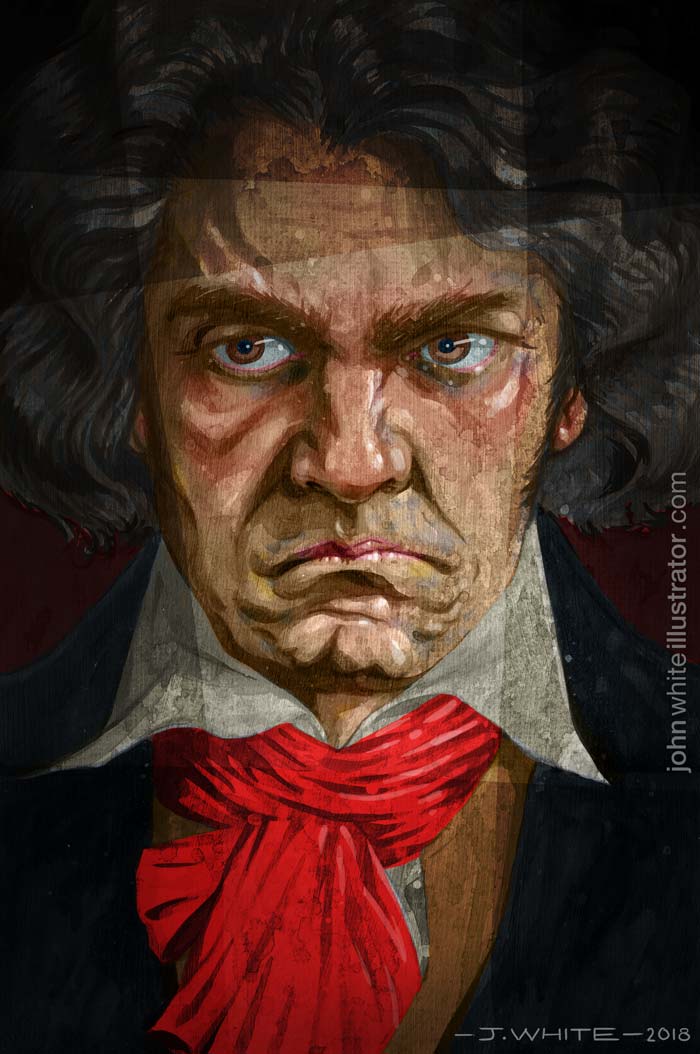 Once I'd painted the piece—in monochrome—on board, I scanned it, and commenced the digital colouring. I also wanted to include typographical elements. There were a couple of nice moments that happened. One was the 'sonic' looking treatment of 'LUDWIG' which I thought was painfully ironic, given his eventual total deafness. I needed LUDWIG underlaid in clear type, because his own handwritten first name was quiet difficult to read. Originally, I only wanted 'Ludwig' because i thought it would be more touching and less formal than showing full name.
One other moment that I enjoyed was when I sort of 'boxed him in' with dark overlaid bands of semi-opaque black. I often feel when I've had hearing loss from ear infections or blockages of one kind or another, that I'm sort of cut-off from the world. Trapped inside my own head. Boxed-in. It's sort of claustrophic. I'm nervous of even crossing a busy road because I feel disconnected from my surroundings, and I might not perceive that lorry bearing down on me. When my tinnitus gets bad, it's a similar thing.
Apparently poor Ludwig, at one stage, would lay the side of his head on the top of his piano as he played, struggling to hear the music.
"I have often cursed the Creator and my existence…"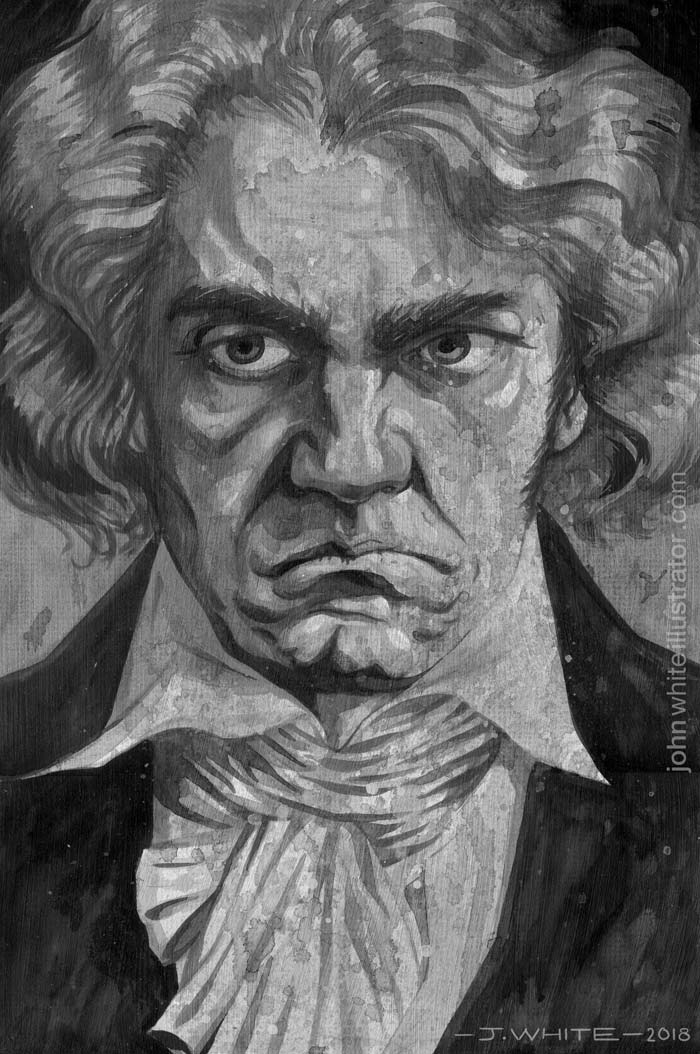 Illustrator: John White
Painting: Goauche, ink, pencil, on board
Colouring: Photoshop