A stage Backdrop image and brand mascot, illustrated for a comedy venue: 'Backdrop at the Martello'
The client came to me with the brief to create a large stage backdrop image depicting a boy who could become a sort of brand mascot, or figure-head for the venue. Much in the way that Alfred E. Neuman—the kid on the covers of MAD Magazine is to their brand. The kid in the picture is based on a local story in Bray town about a kid who's barber walked out across the street to buy a pint in a bar during the haircut, leaving him with half of a haircut. Apparently it didn't just happen once either!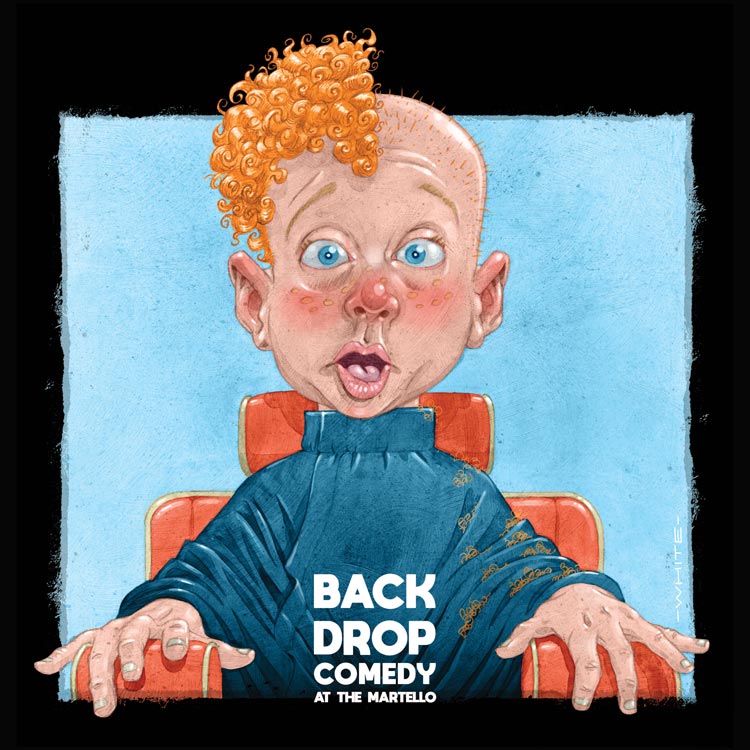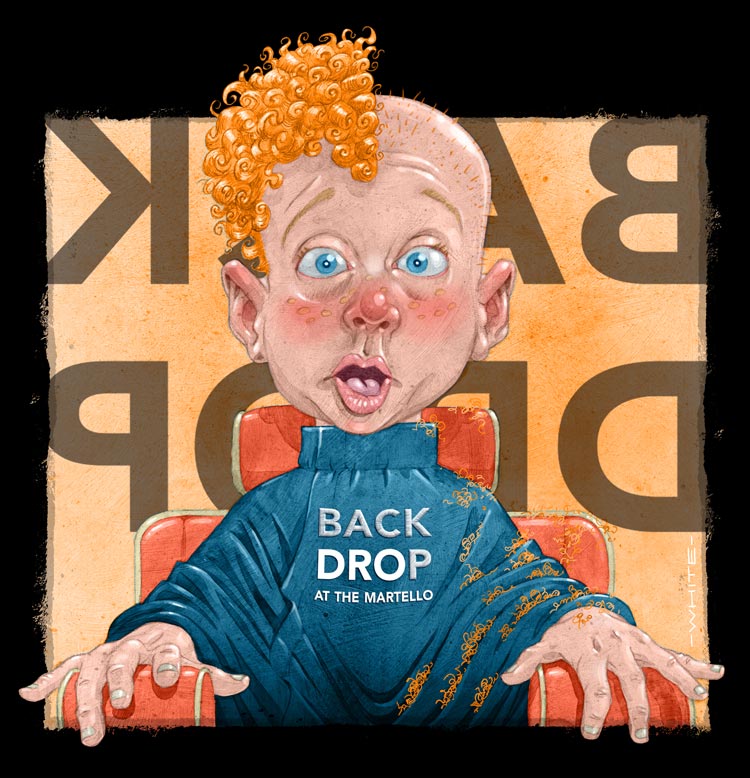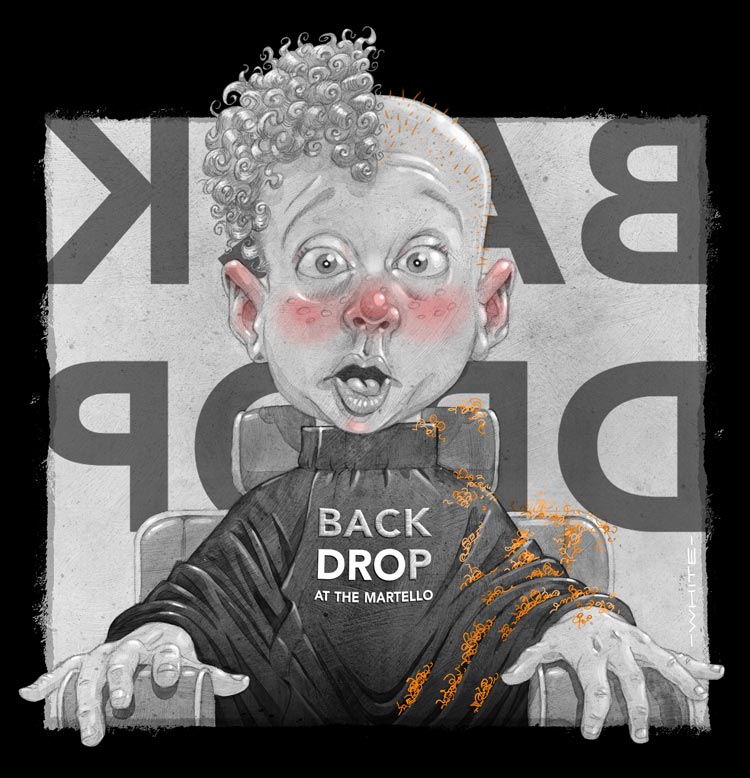 Sketches
Originally, the client had a 1980s look in mind (I'd been thinking 1950s), and I explored some styles. When it comes to bad taste, the 1980s probably takes the biscuit, and fair game for comedic ridicule!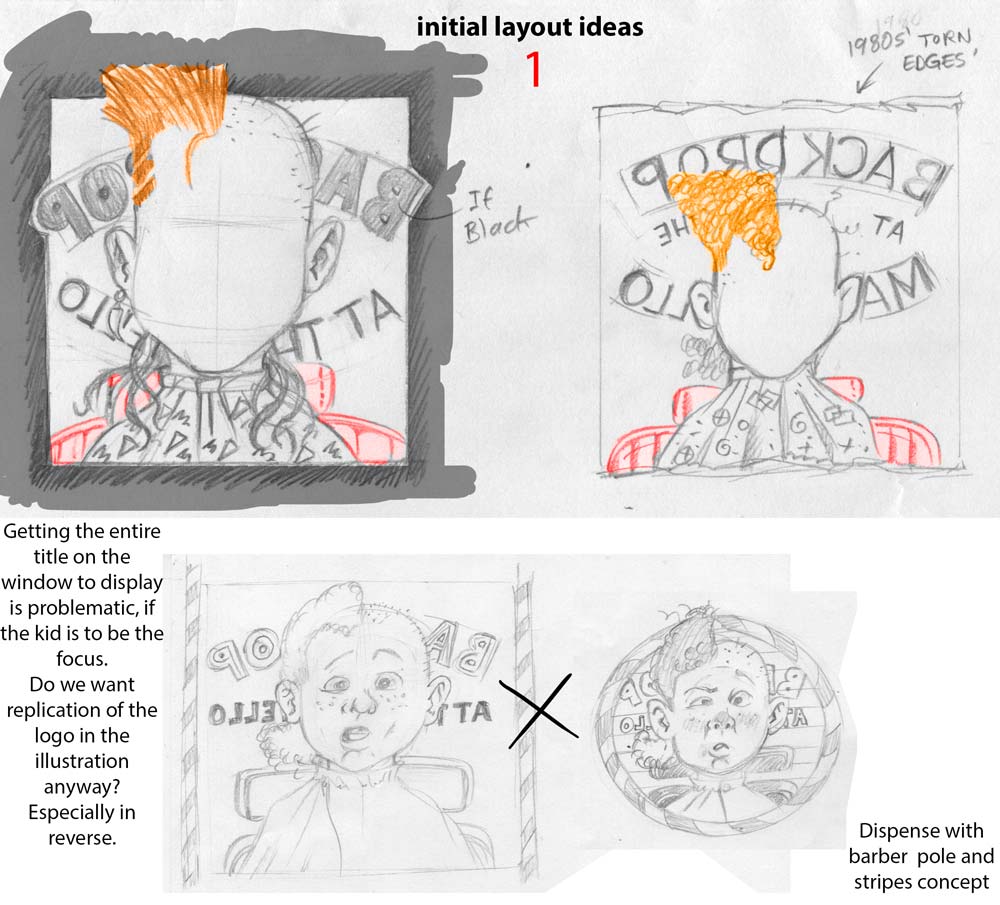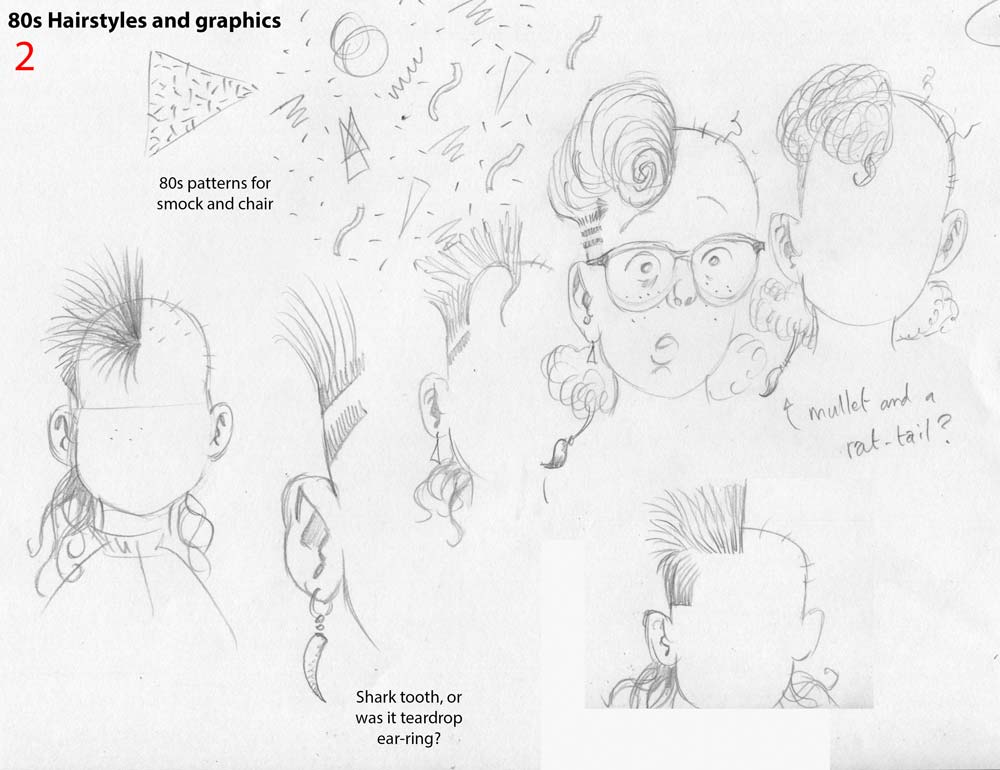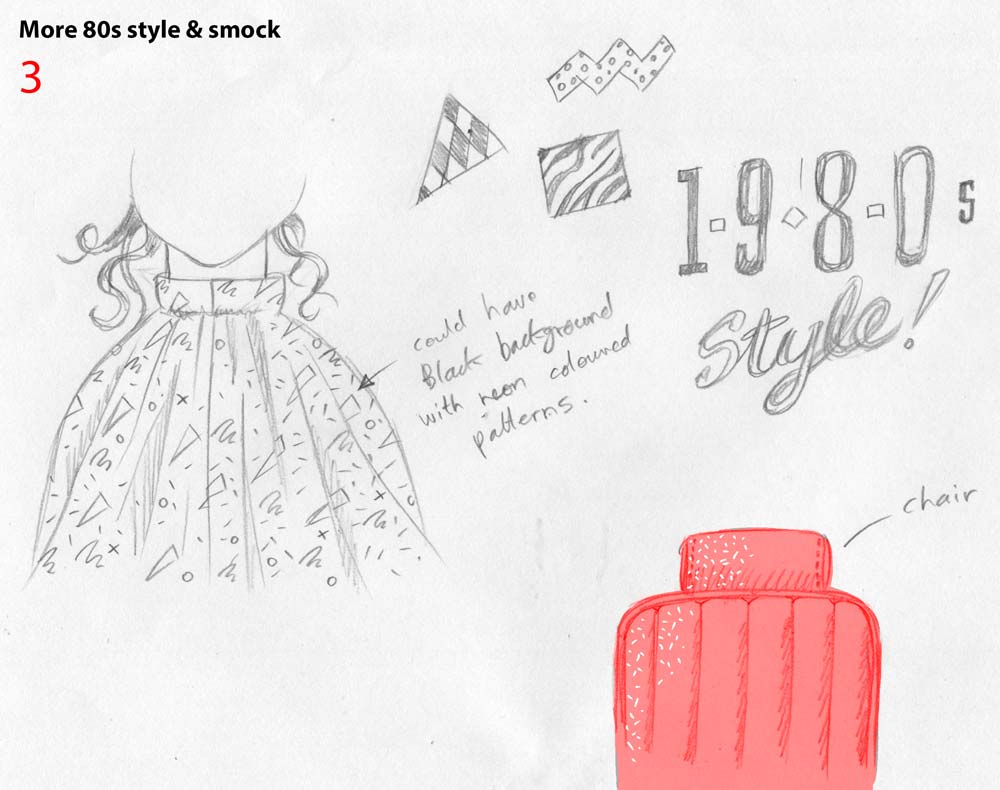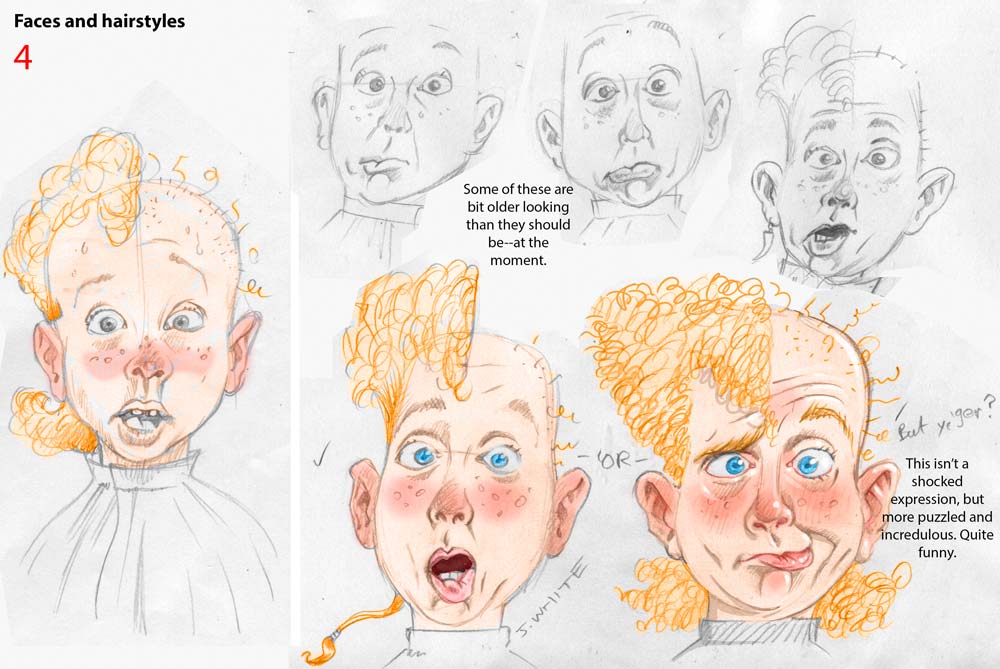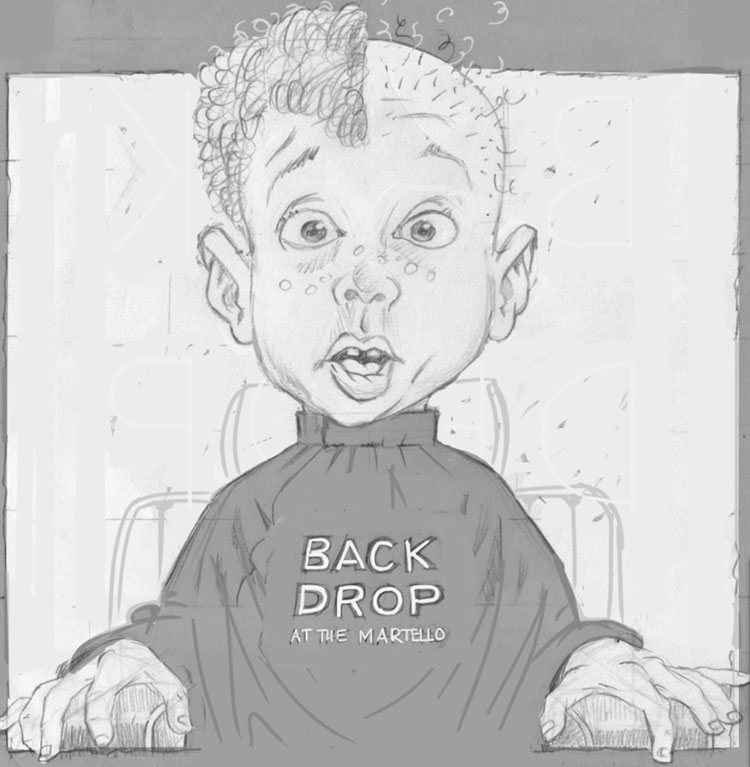 We dropped the 80s hair idea. No more mullet!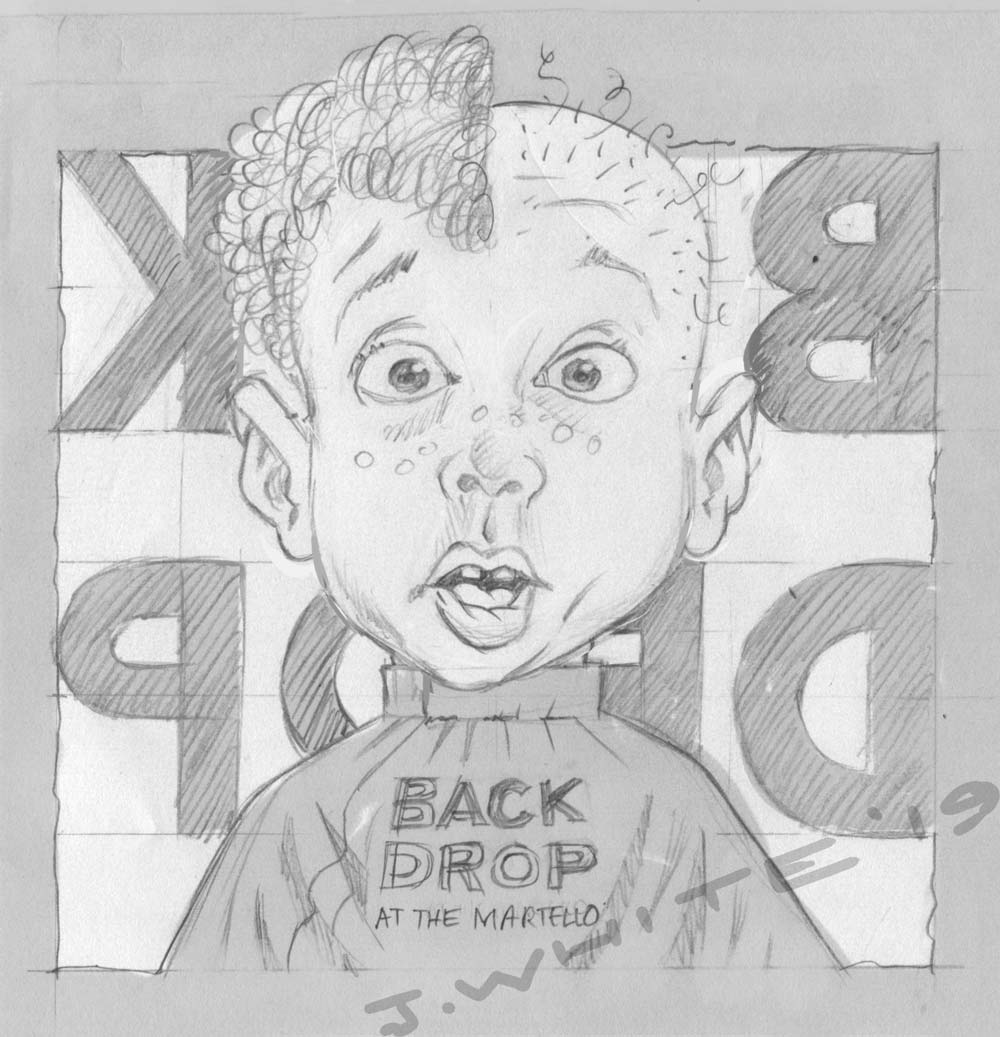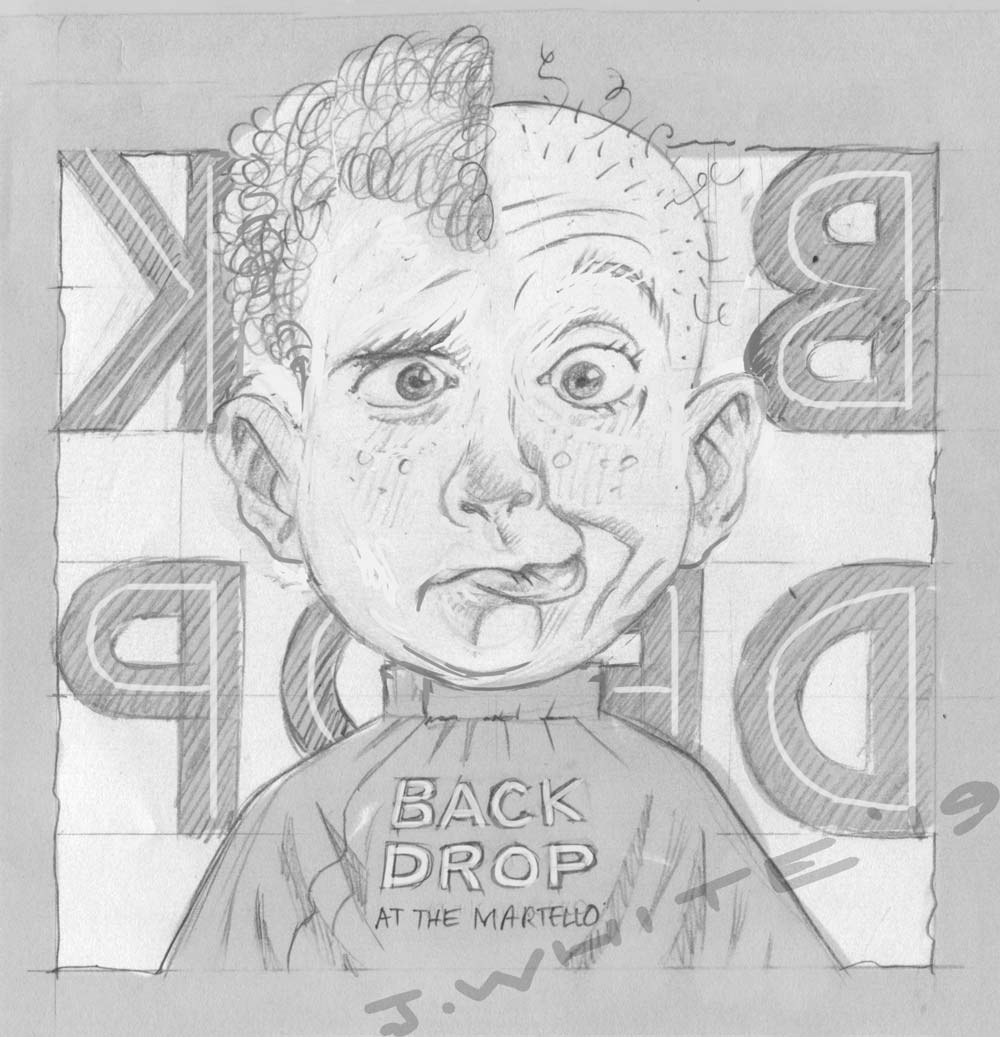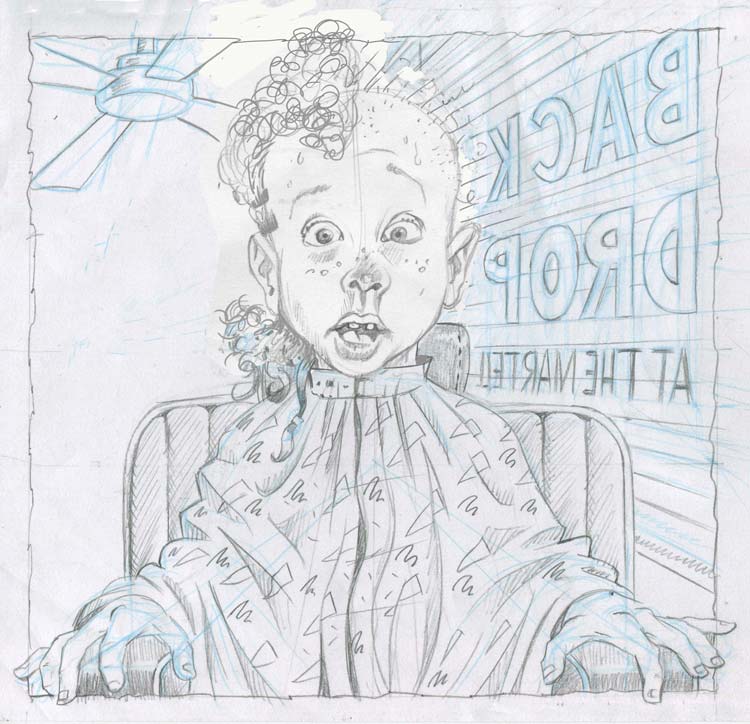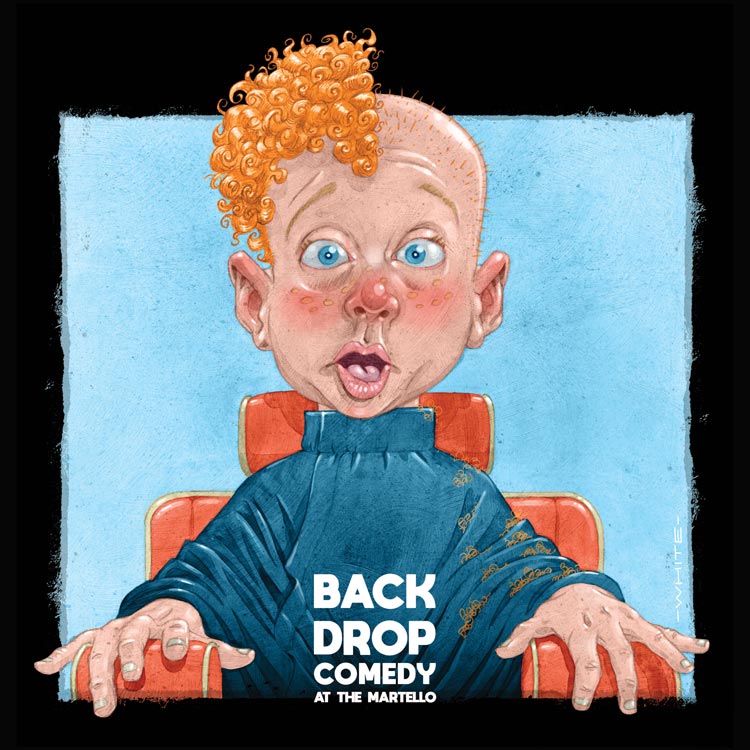 Client: Martello Hotel
Illustrator: John White
Media: Pencil, ink, Gouache on board & Digital