A large painted life study, in oils.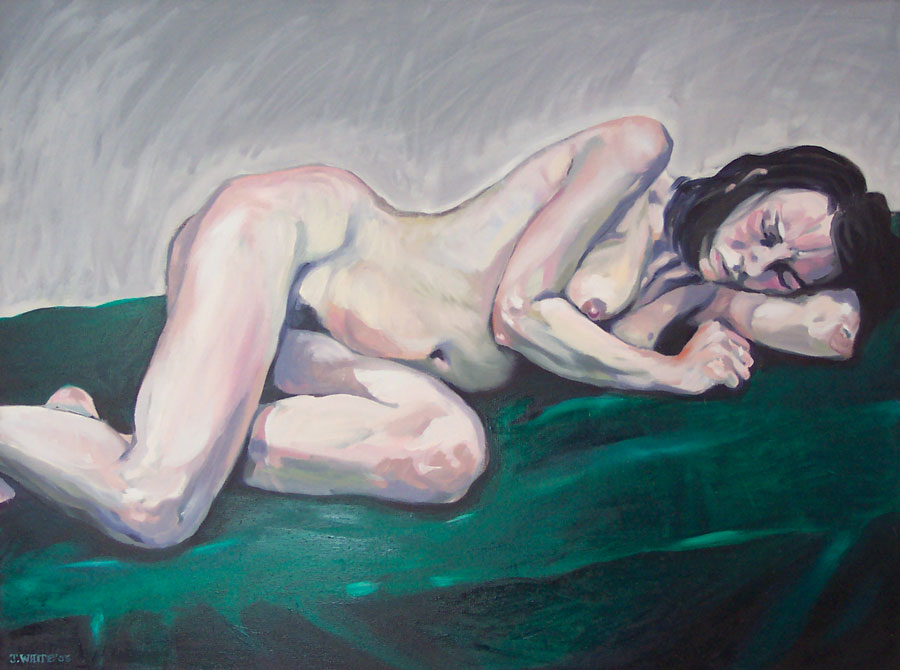 Life studies from the human figure are—in my view—absolutely the most challenging of all. And the most challenging part of that, for me, is getting those skin hues & tones balanced and right. That's the real challenge.
The lesser challenge then, is rendering the forms, and then achieving a good composition. But in these types of studies, which are academic/learning exercises, composition is a lesser issue.
Artist: John White
Media: Oil paint, Canvas