This fellow was designed and then fully animated as an intro to our old animation showreel way, way back…
Similar feel to my Cheeky Monkey Illustration »
Head-Only Version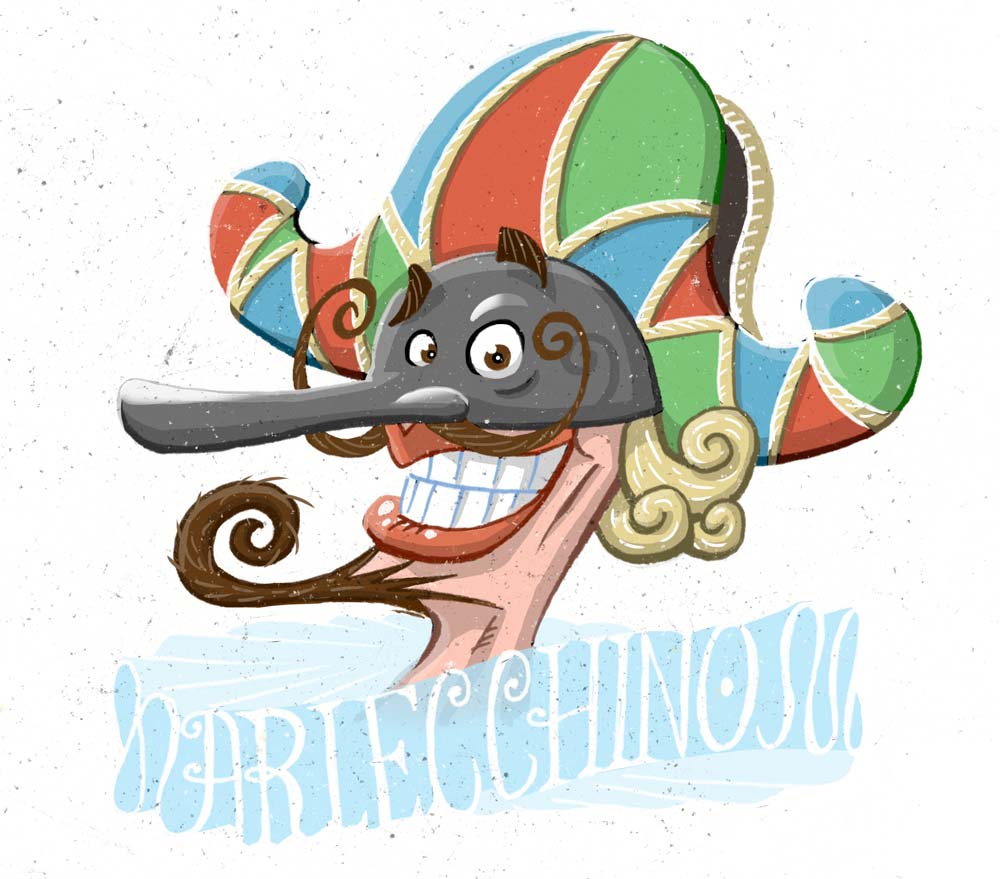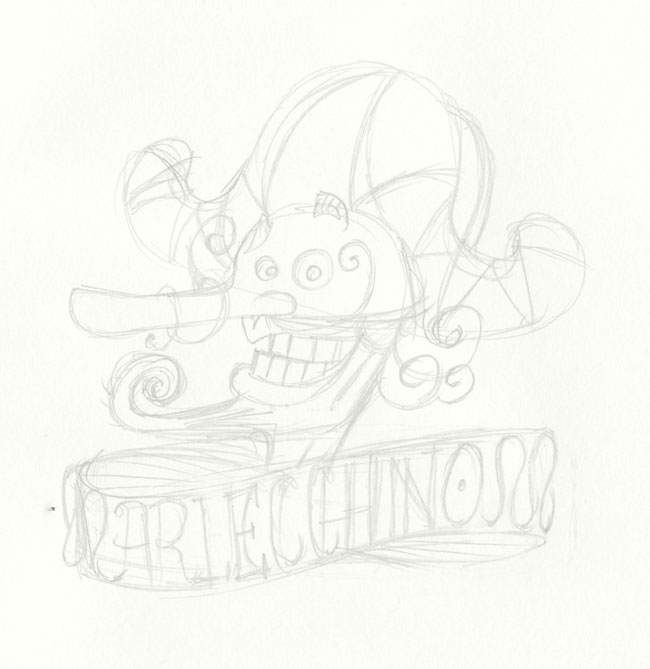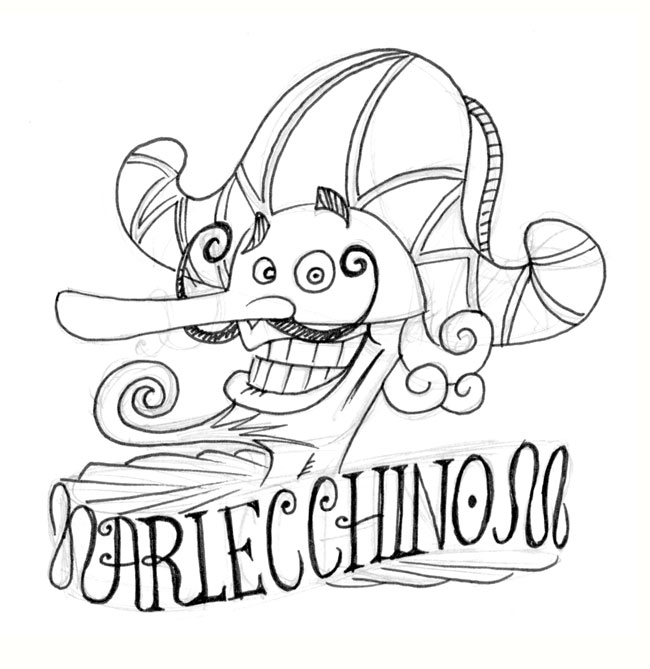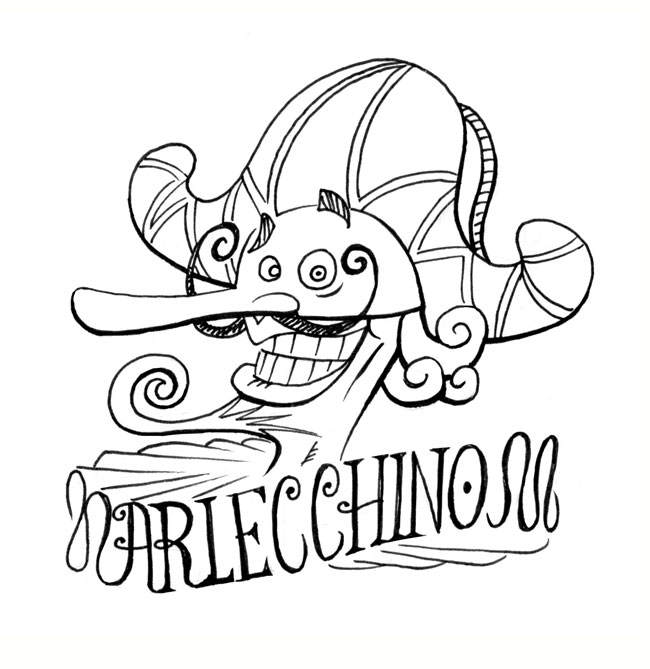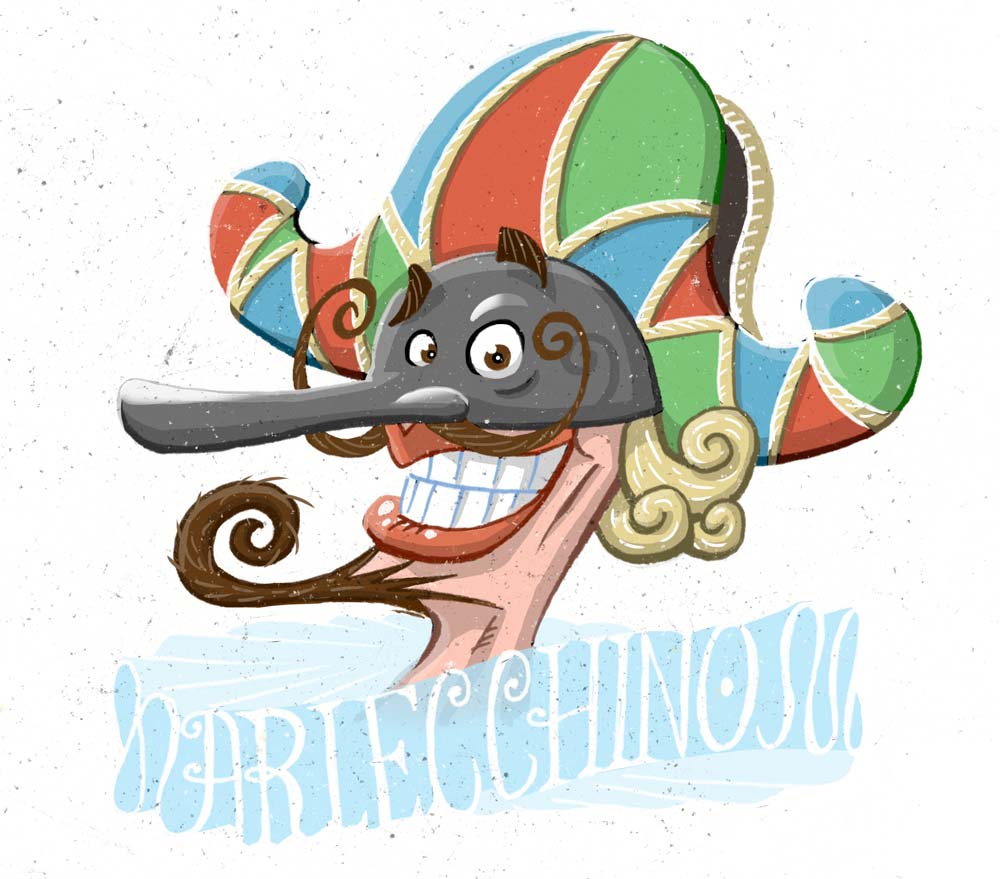 2nd Full-figure Version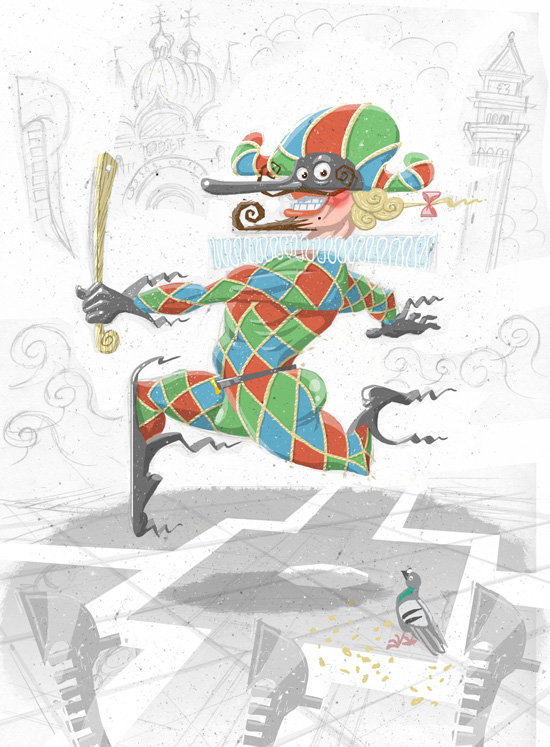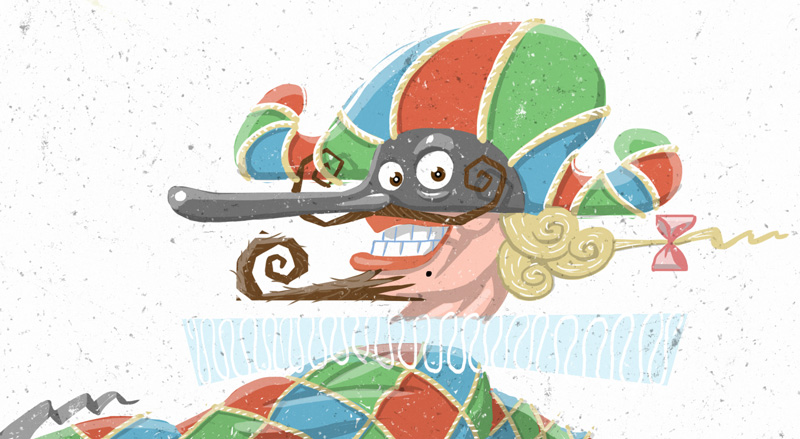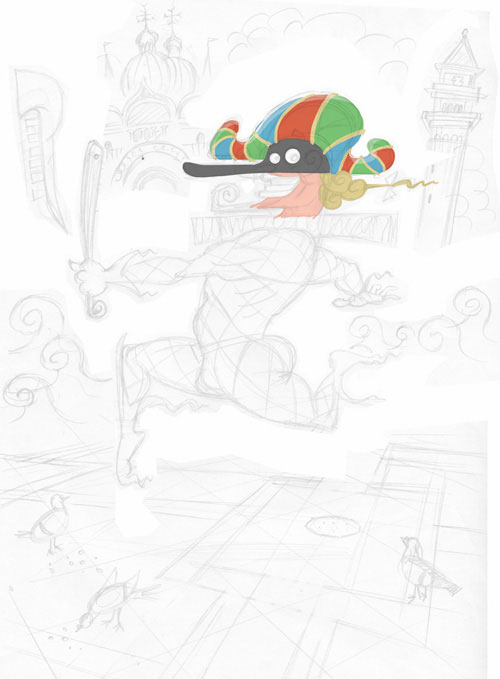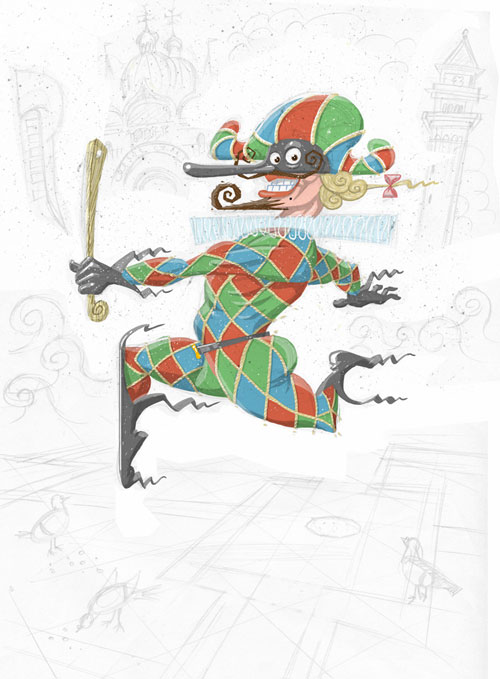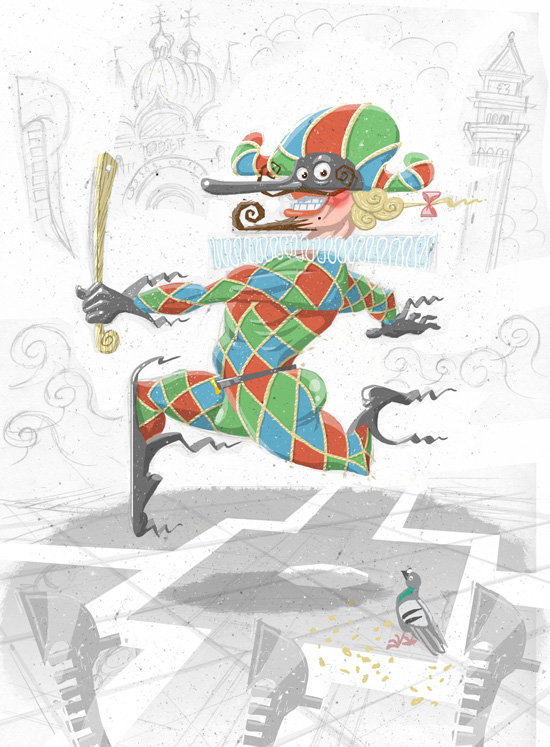 Other Colour Variants—abandoned
Old 1994 Version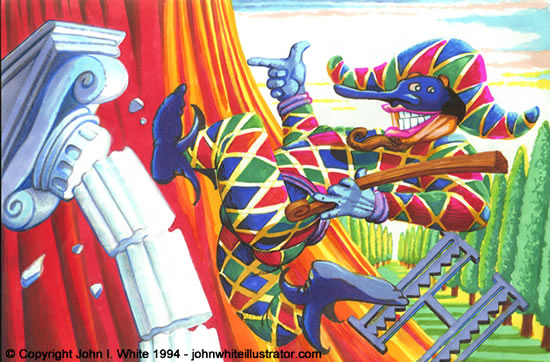 Background Info
I first worked on this character in 1994, but I lately recreated and updated him—on paper but also and in Photoshop.
I always had a MARVEL comics character named Batroc the Leaper – who may have only ever appeared in a Twinkies comic strip ad with Spidey partially in mind for this one. He had the same big muscular thighs and bum.
"Eet eez I: BATROC ZEE LEEPAIR!" [supposely a French voice] he would announce. It cracked me and my young friends up, especially when he listed off his many annoying habits such as:
"Breaking – 'ow you say? – zee wind in zee lifts!"
The animation of this looked amazing. Cel-painted and painstakingly shaded with Chinagraph pencils and set to the 'Day of Judgement' from Giuseppe Verdi's 'Requiem'. It was the richest-looking animation we ever did and very Classical Disney in feel.
illustration: John White
Media: Pencil, Paper, Photoshop