A digitally coloured pencil drawing on paper, of a weird chimera. It was inspired by a walk in Knocksink woods, near Enniskerry, County Wicklow—one of my favourite places in the world.
Those woods are undeniably verdant and beautiful, and occasionally—if you're lucky—you might see deer. But sometimes, they can be quite creepy and spooky too! There's a huge upside-down tree, animal bones and skulls, ruined witchy cottage remains amongst the trees, and even a weird bent over tree stump that we call 'The Monster of the Woods.'
If you pull yourself up high enough, perhaps with the aid of a rock for extra height, and peek over the wall into the abandoned Education Centre, whick looks like something from Jurassic World 2!—you'll even catch sight of a metal sculpture of a giant black spider!
In Knocksink woods you also occasionally stumble across the remains of old tents and sleeping bags, by extinguished illegal camp fires that in themselves are a bit strange and can flash memories of the Blair Witch Project through your over-active imagination…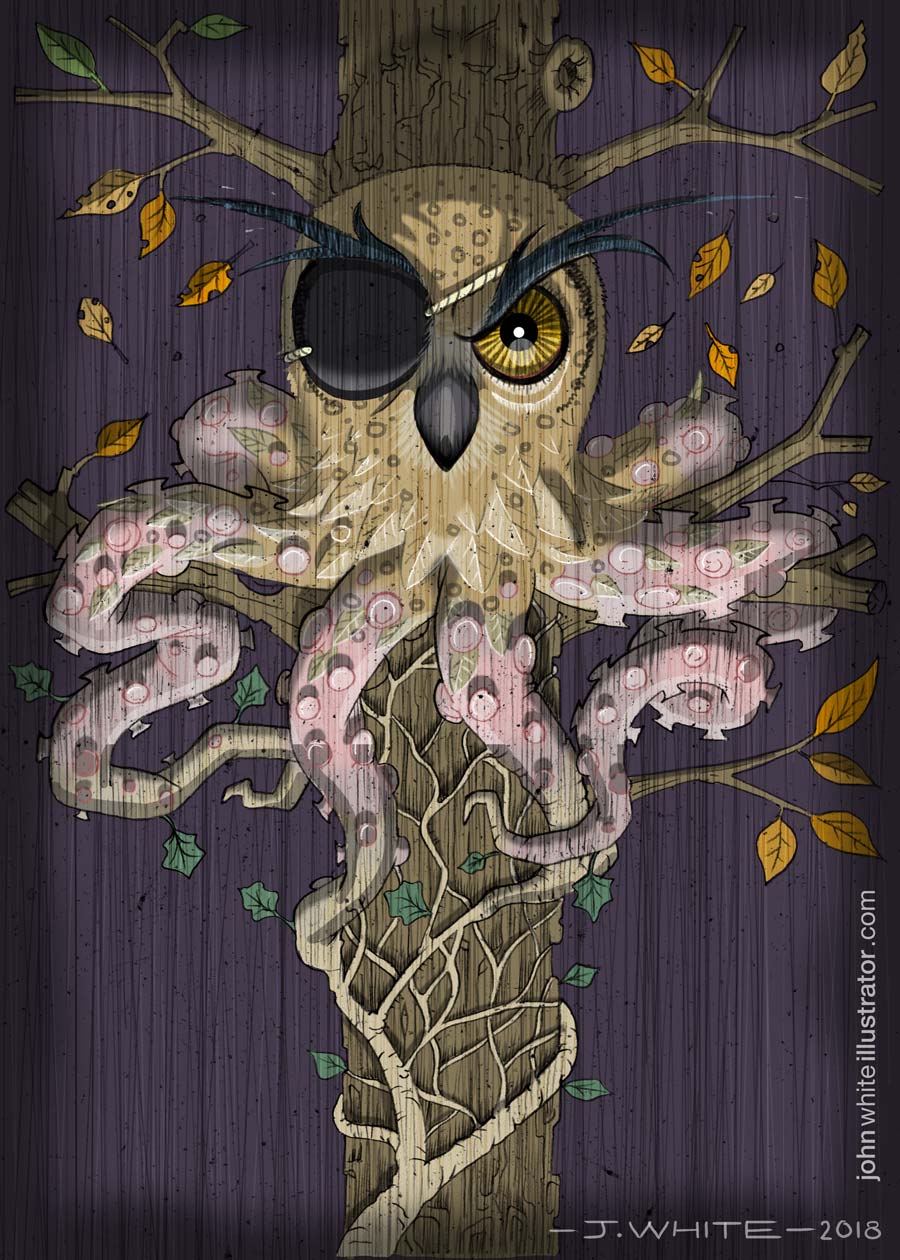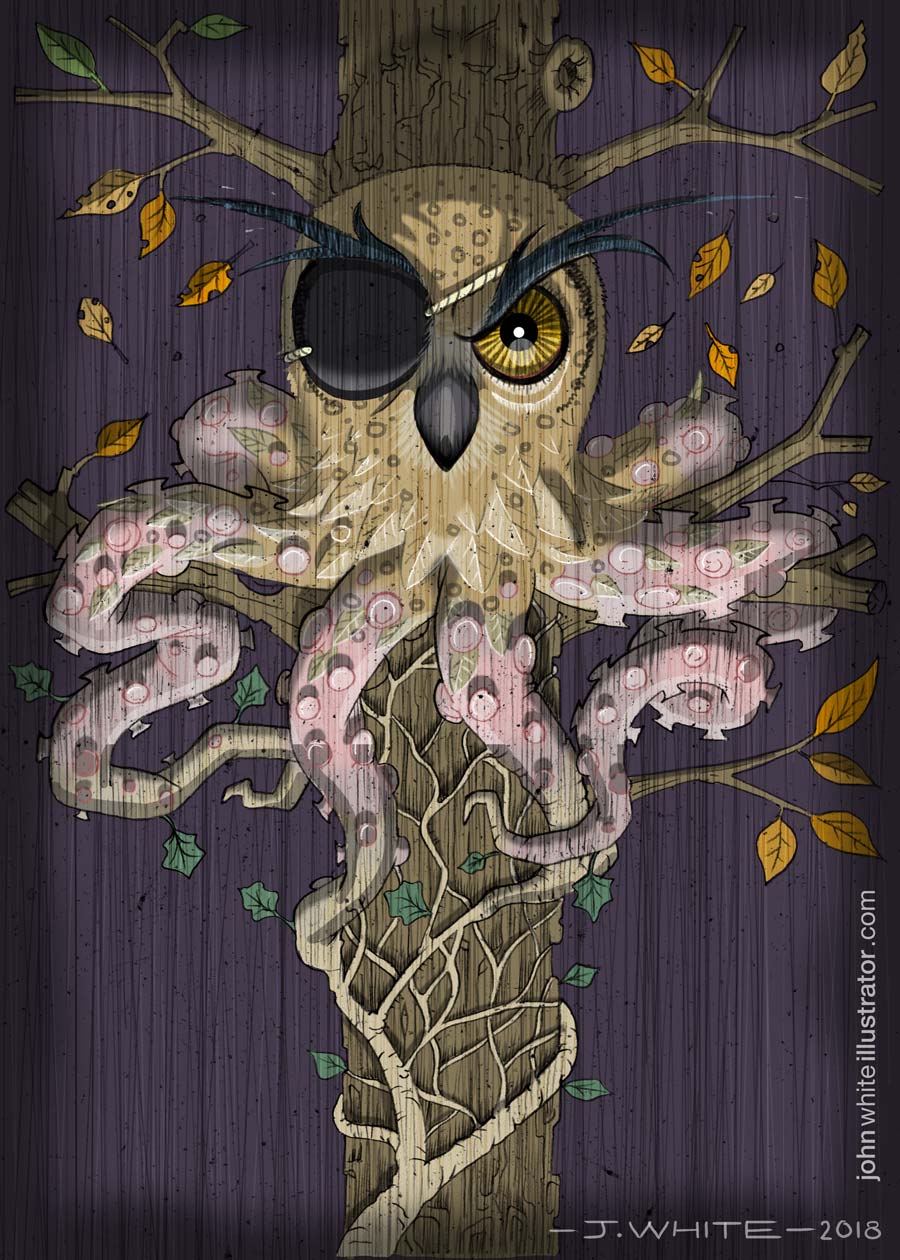 Progress Images
The following images go from pencil on paper, into Photoshop, then coloured and tweaked. And re-tweaked!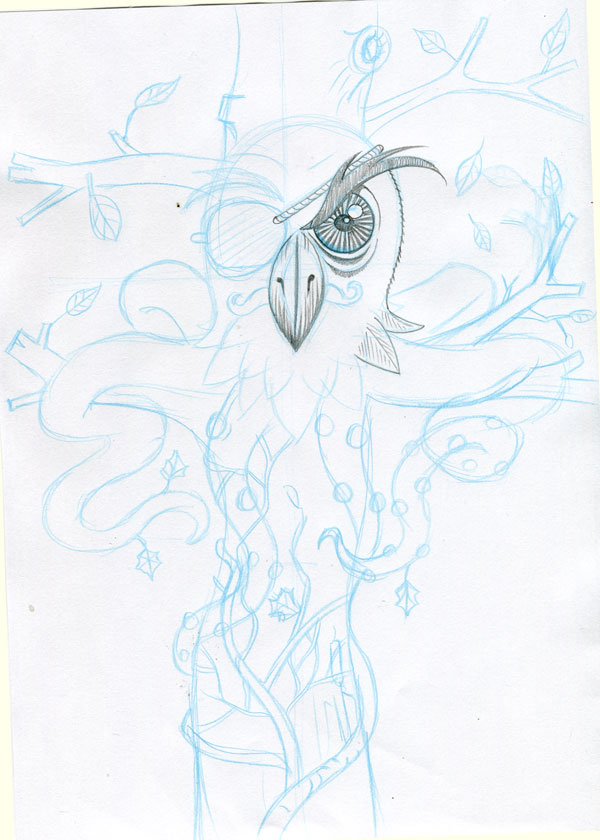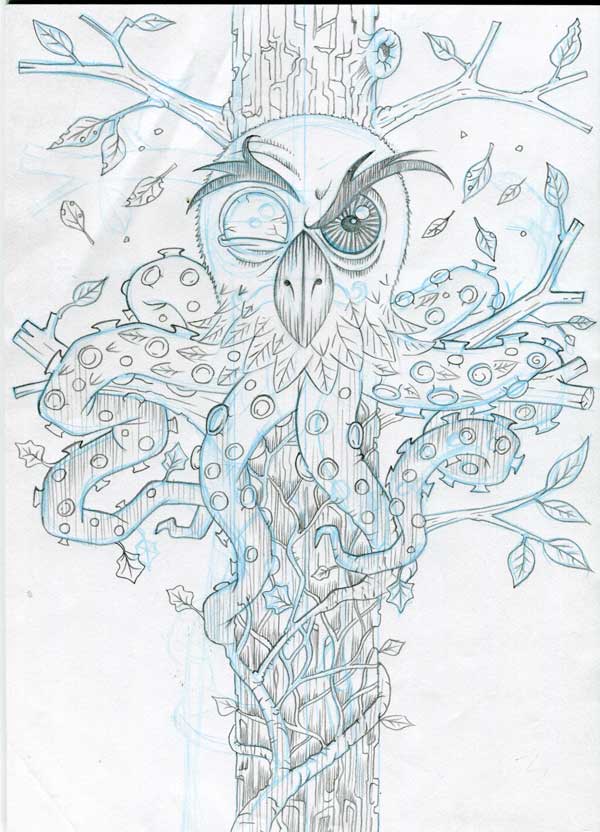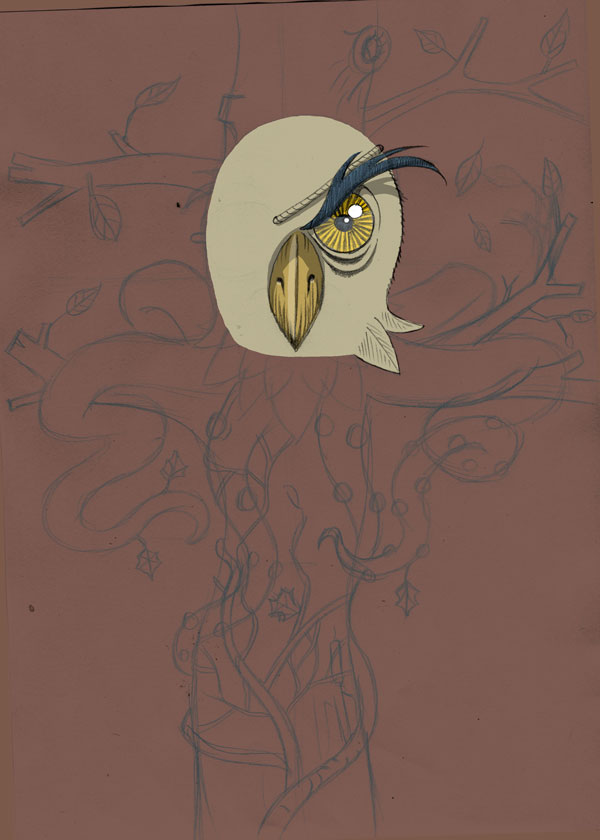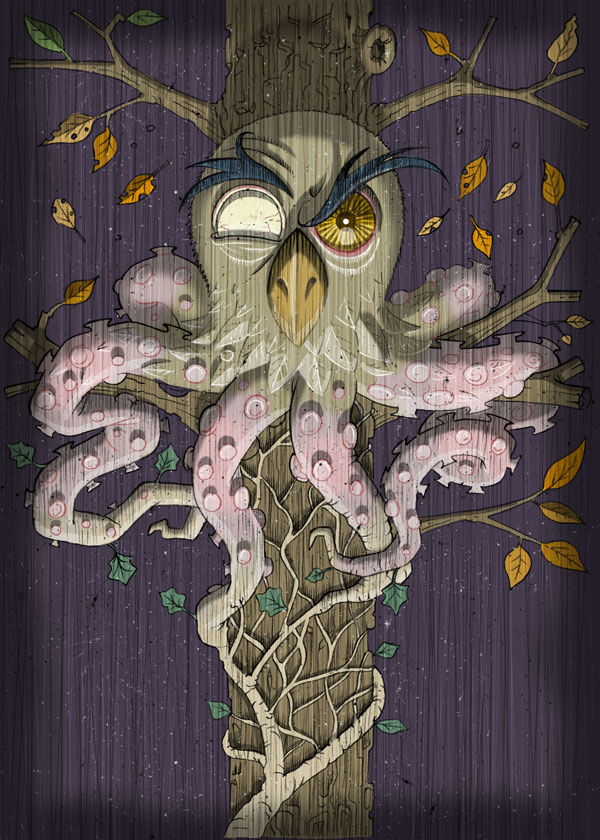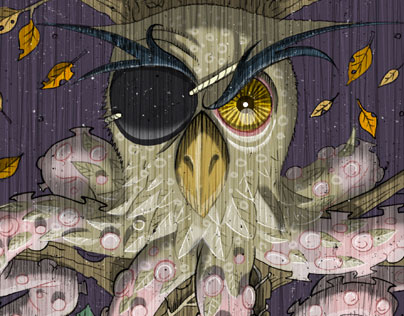 Illustrator: John White
Media: Pencil, Paper, Photoshop