Traditionally painted and digitally coloured editorial style illustration of President Xi Jinping (30cm x 42cm)
Xi was recently made leader of China—one of the world's superpowers—for life. This alone makes him a good subject for illustration. But added to that, there is the new, very worrying 'Social Credit' system which China is introducing. If you don't play the game and behave online, you'll be downgraded and possibly barred from job opportunties etc. It's becoming pretty Orwellian.
This uses a similar approach to my Sunday Independent painted illustration of OASIS, and my recent Donal Trump and Valdimir Putin ones, which form a neat trio with this.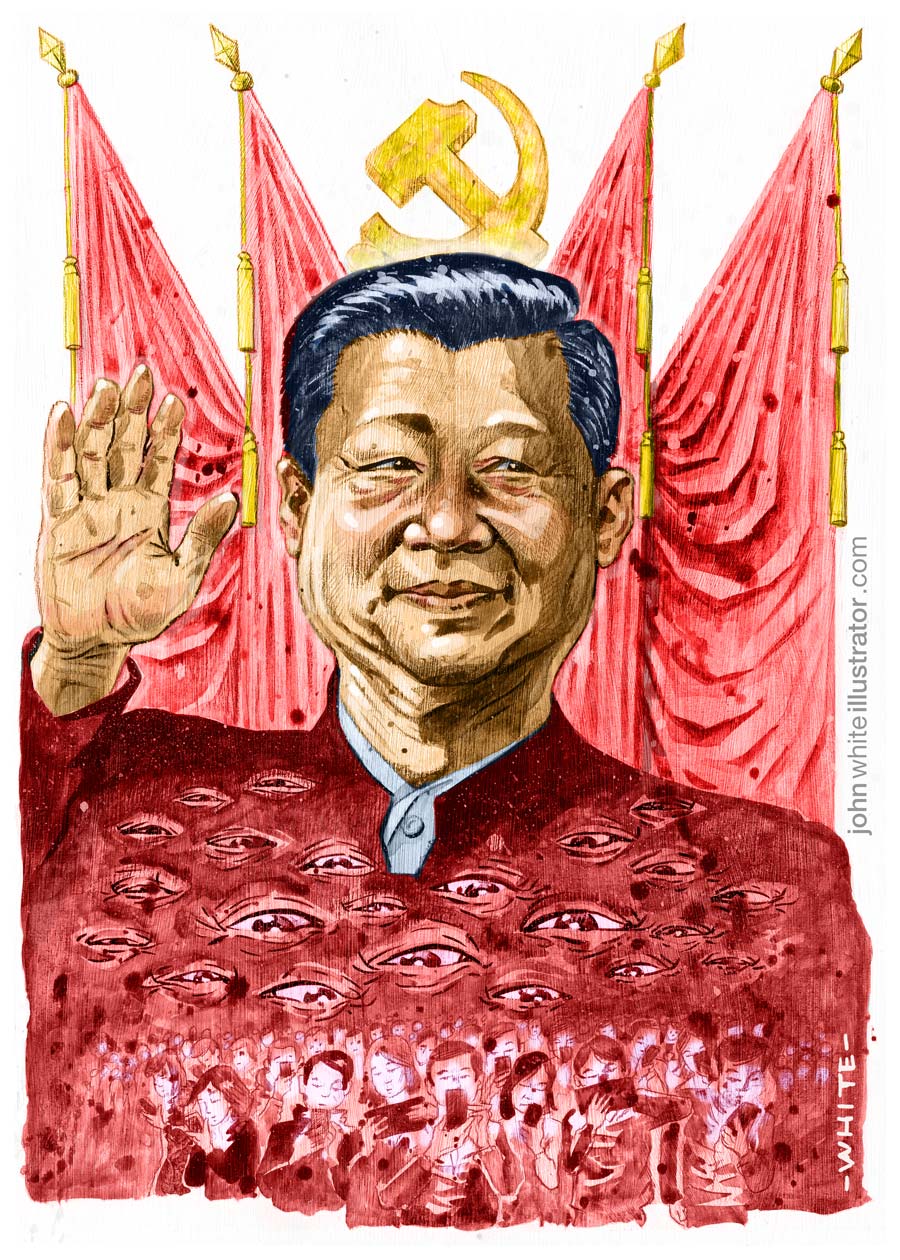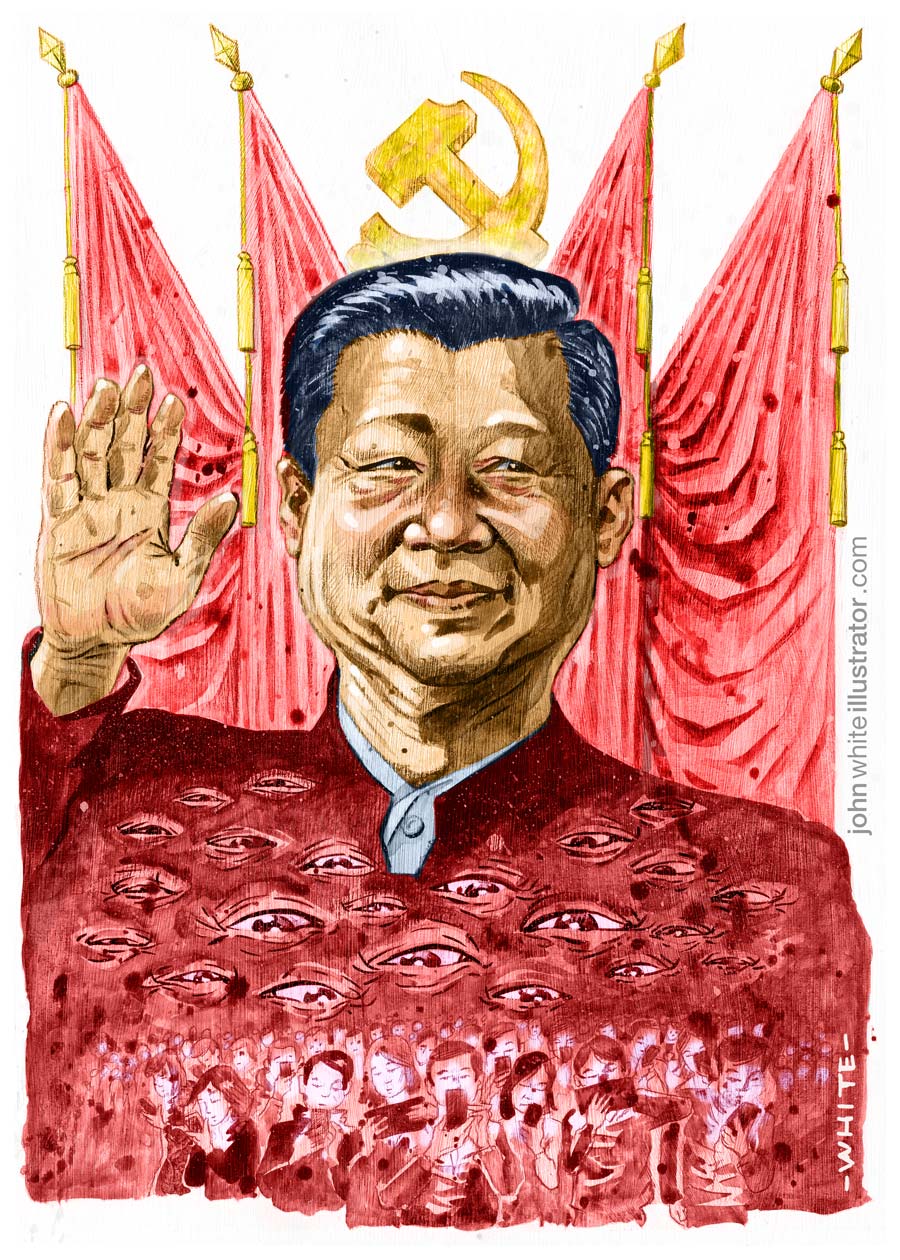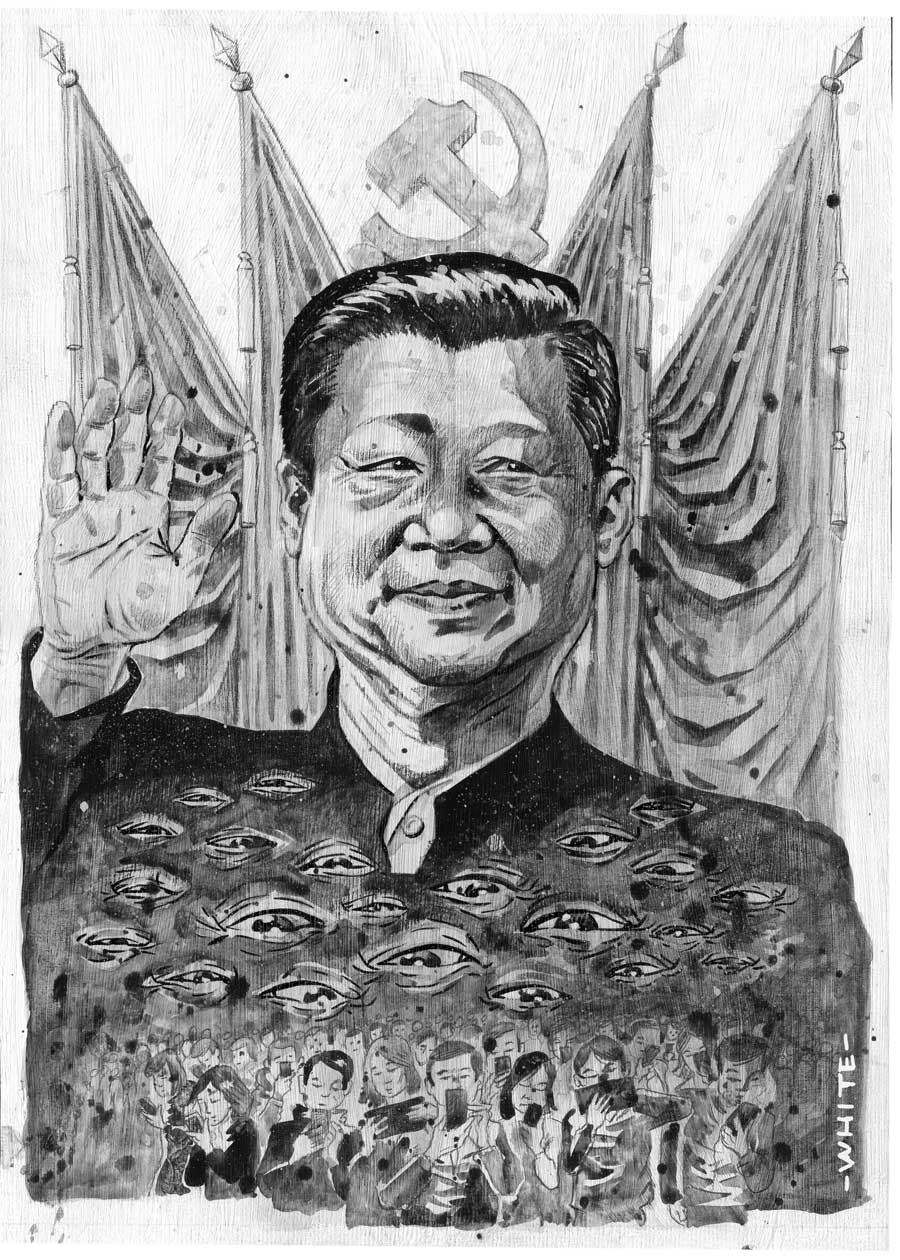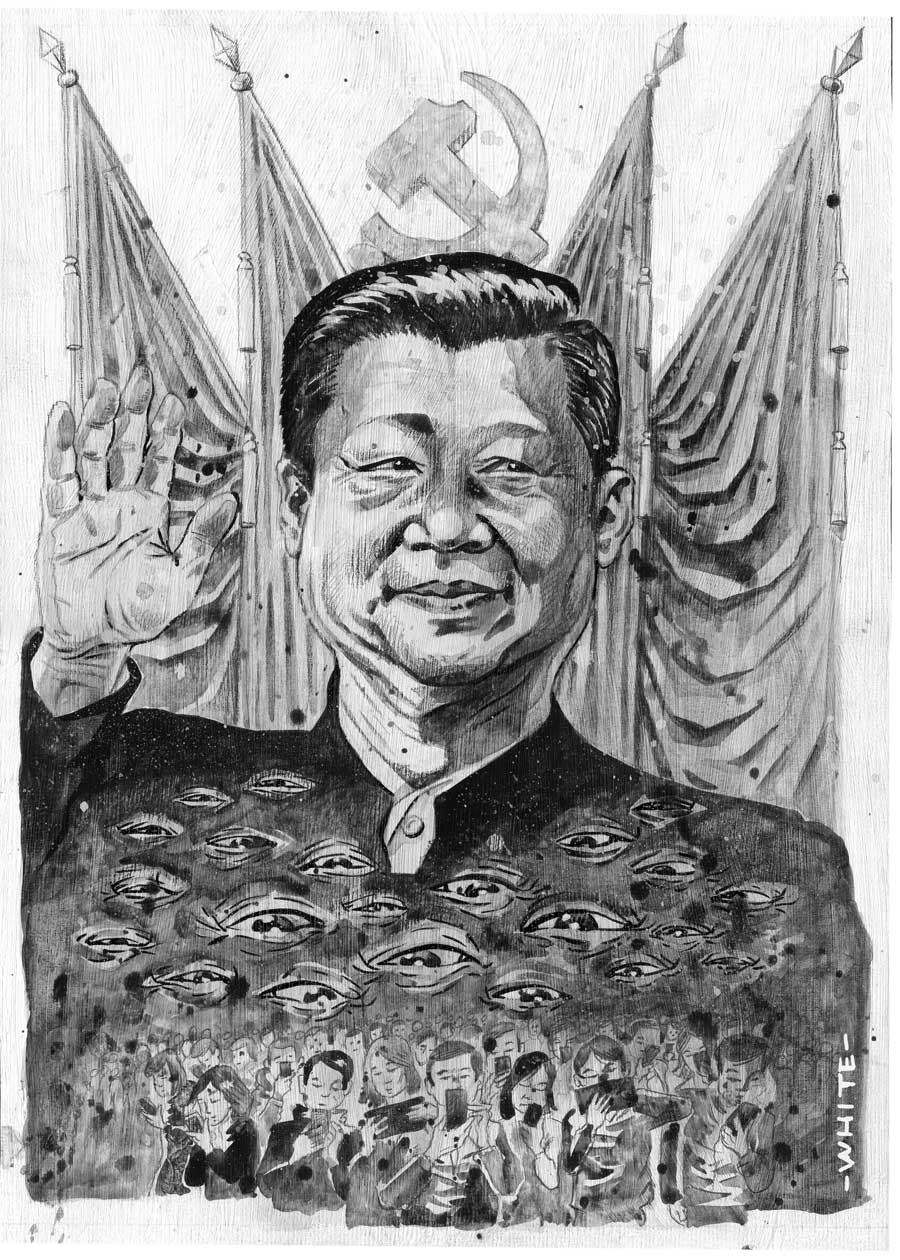 Triptych
As I've now done three of these, they actually form a kind of triptych. Here's Trump, Vlad and Xi: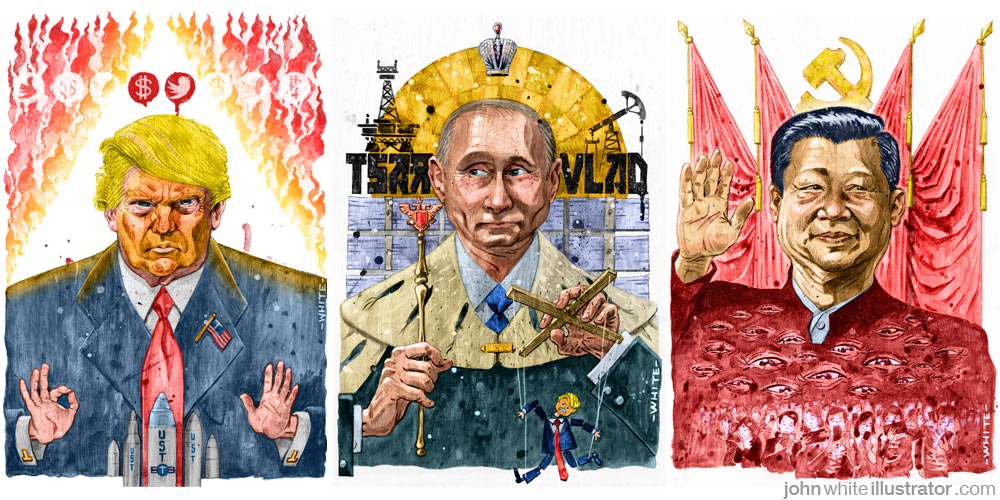 Process & Preliminary Sketch
Style & Technique
The illustration is painted on primed board with water-based black paint, inks and pencils. Then digitally coloured in Photoshop.
This marriage of traditional illustration and digital colouring feels very satisfying to me. Read more about it here>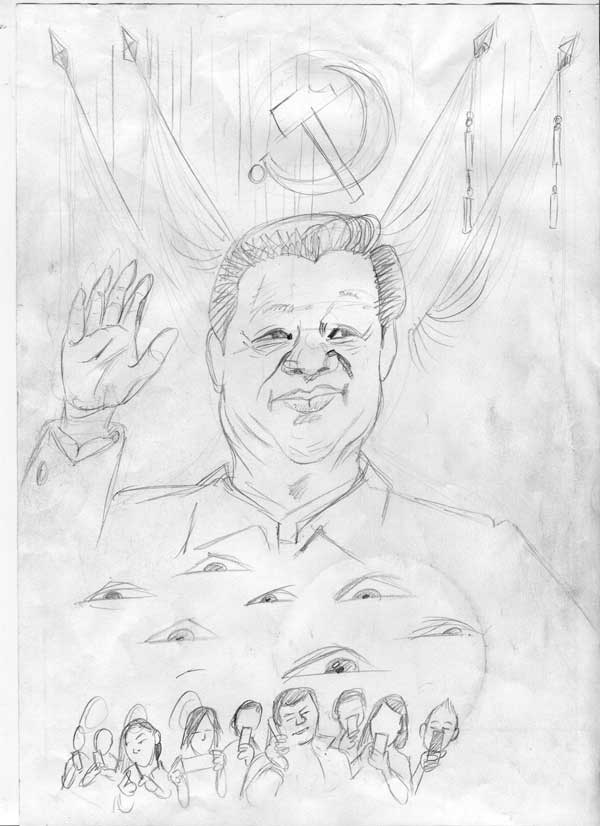 Illustrator: John White
Painting: Goauche, ink, pencil, on board
Colouring: Photoshop