Traditionally painted and digitally coloured editorial style illustration of Donal Trump (33″ x 47″ / Approx. A3)
"If we have them (nuclear weapons), why can't we use them?" Donald Trump.
This uses a similar approach to the Sunday Independent painted illustration of OASIS, and this recent one of Valdimir Putin. But it's very different in style from my more humourous 'Trumpty Dumpty' one. Very very different. Bigly so.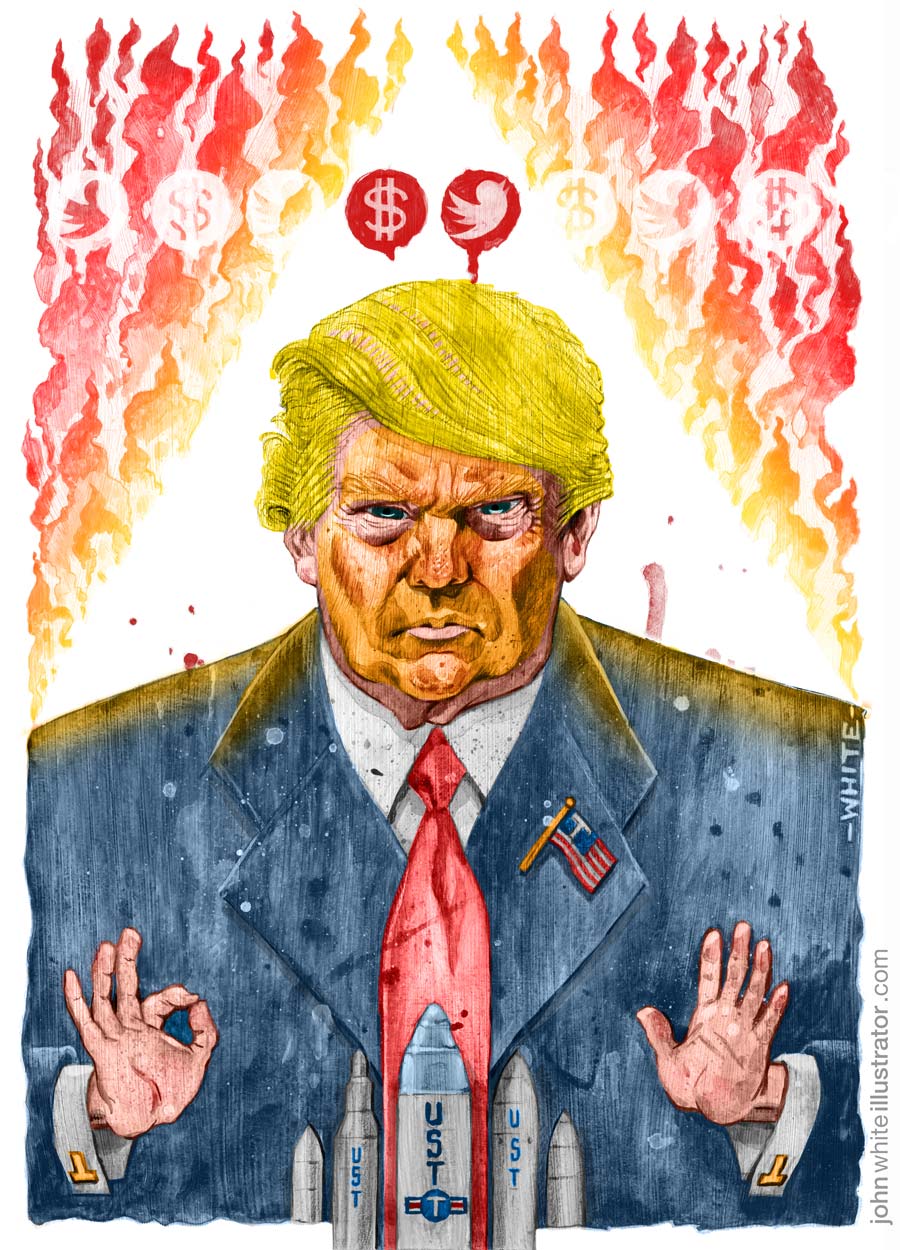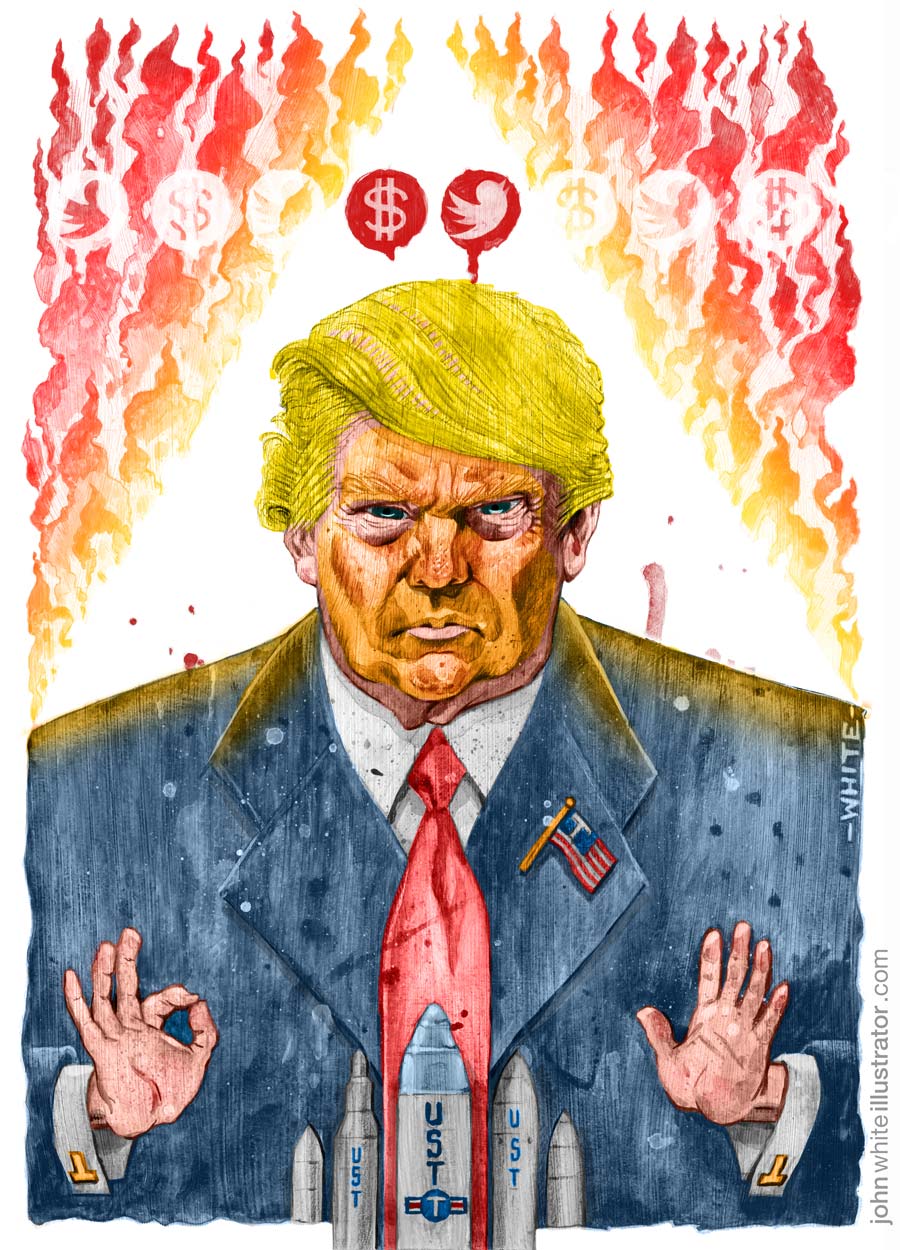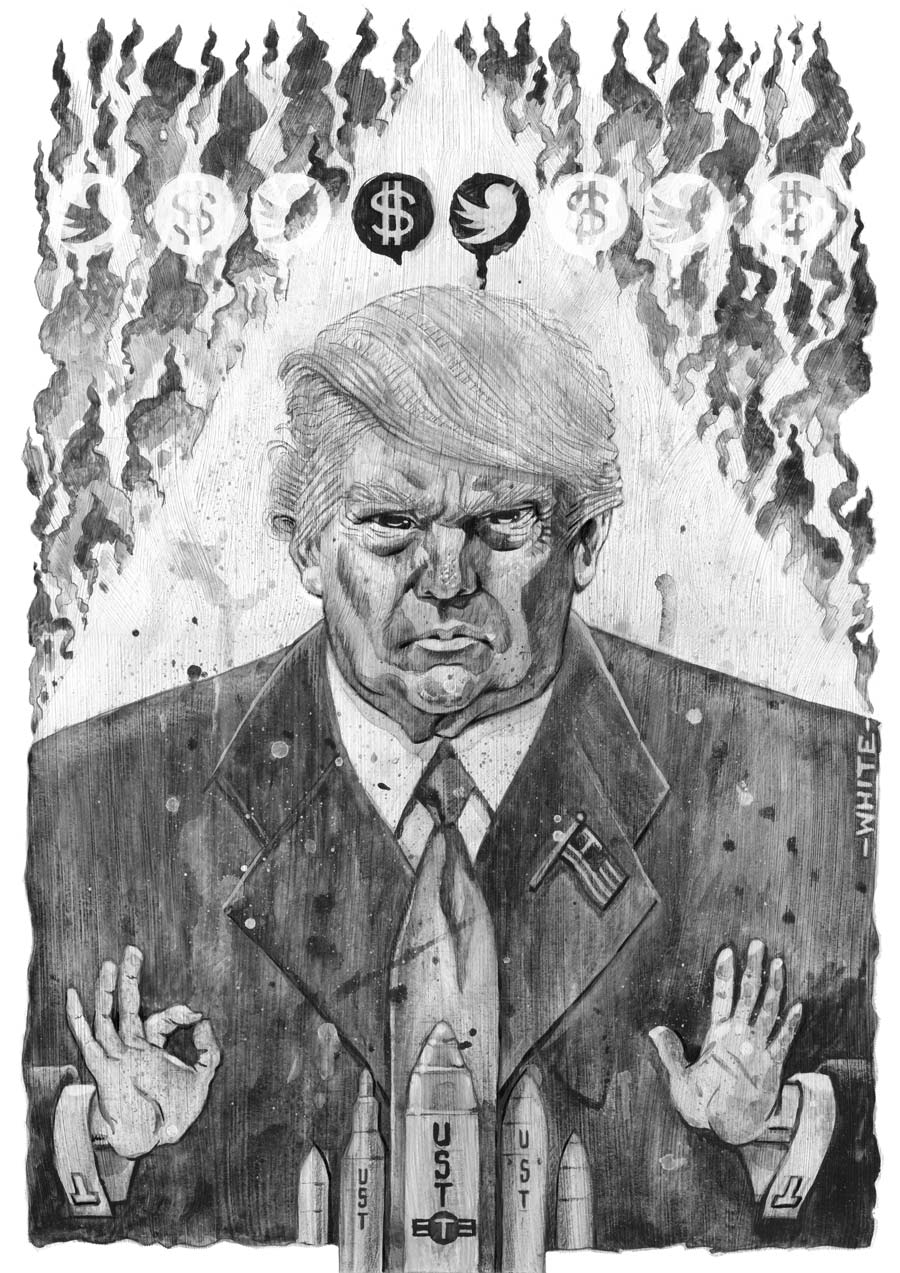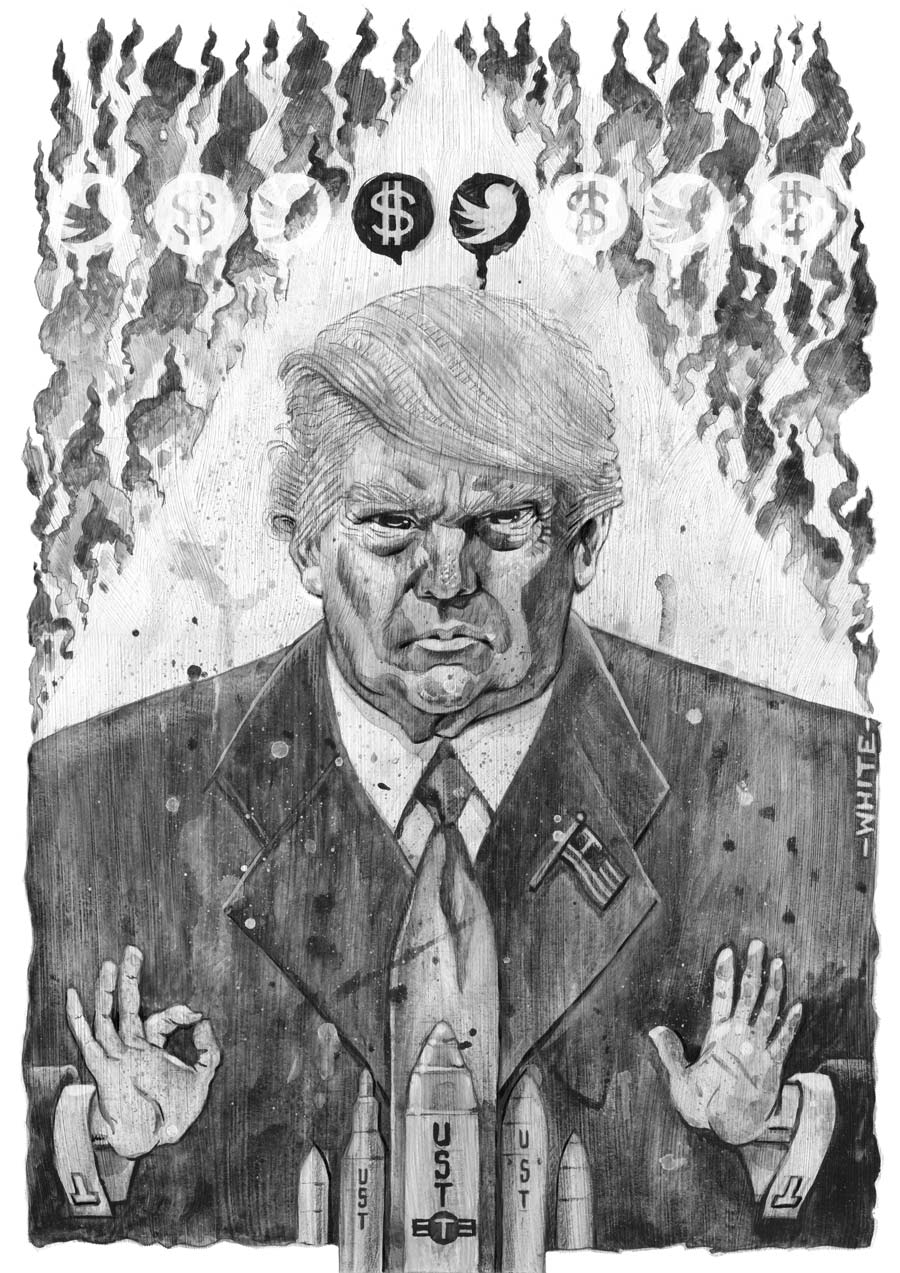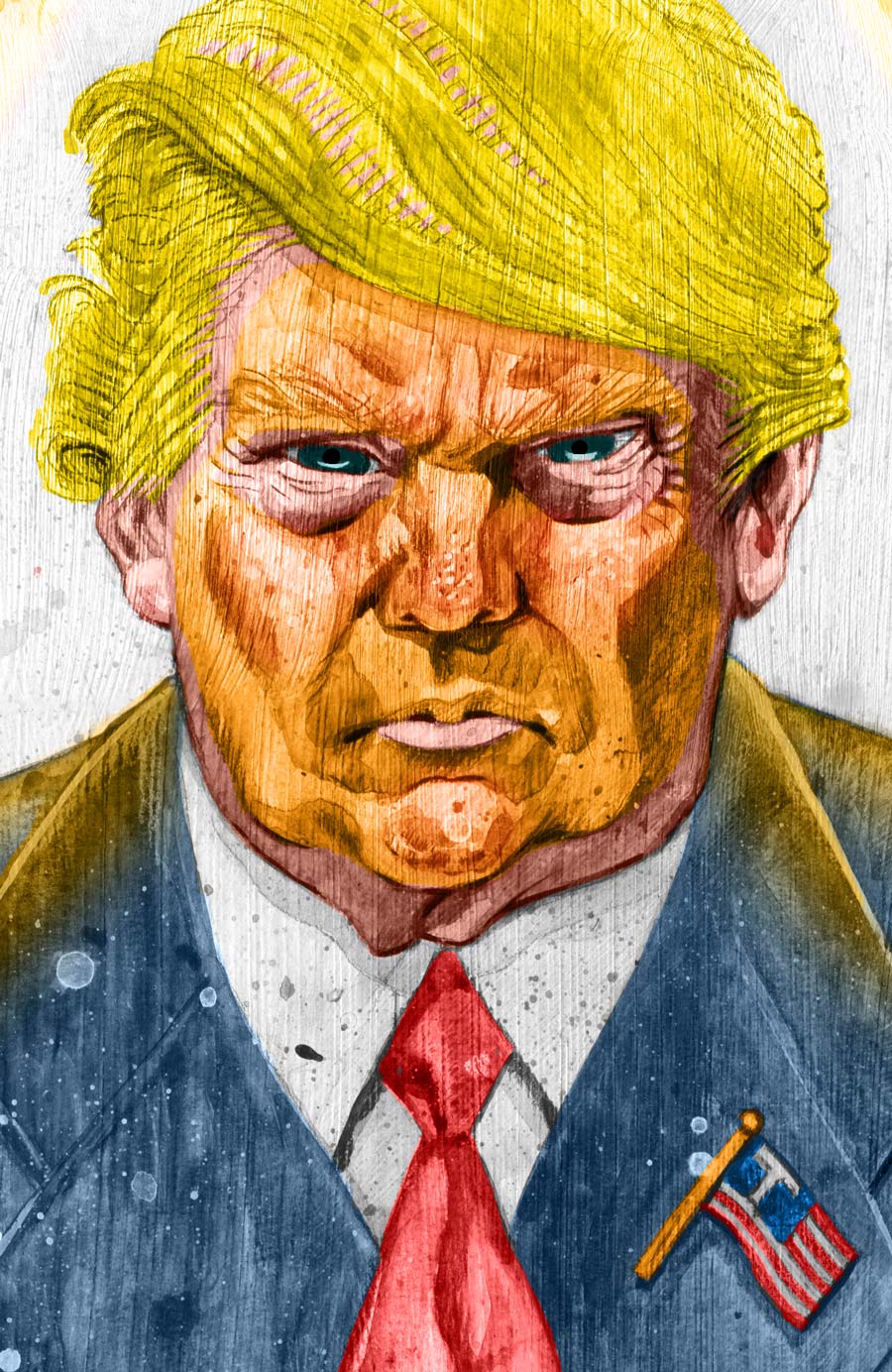 Case Study
It would have been easy for me to go full-on-evil with my portrait of Trump. With dark shadows on the eyes and a red glow illuminating him from below, but it seemed a bit crass and didn't naturally come forth as I drew and painted it. If I was going to do that, why not just go the whole hog and give him horns? I didn't even use the many angry and hateful-faced photos of him that are readily available online.
In the end, he's turned out looking a little bit pathetic actually—even lonely. There's a sadness in the eyes. I don't think Trump's life will end well. I think it's more like Trump the person, rather than Trump the performer.
Style & Technique
I've been looking again at the illustrations that I used to do on primed board with water-based paint, inks and pencils, and wondered:
A. How the heck did I do them?
B. What would they look digitally coloured?
I'm very much going through a renewed phase of illustrating with actual paint and my actual hands, and it feels great to get back to that. In my first attempt—see below—I botched it, by working with the wrong materials. The priming medium was repelling the paint. In Leonardo fashion I enthusiastically dashed into doing the under drawing for the finished art, without testing the technique and materials first!
So I decided to try again. Thankfully I stuck at it, because I'm pretty happy with the result.
This marriage of traditional illustration and digital colouring feels very satisfying to me.
Botched and Abandoned 1st Version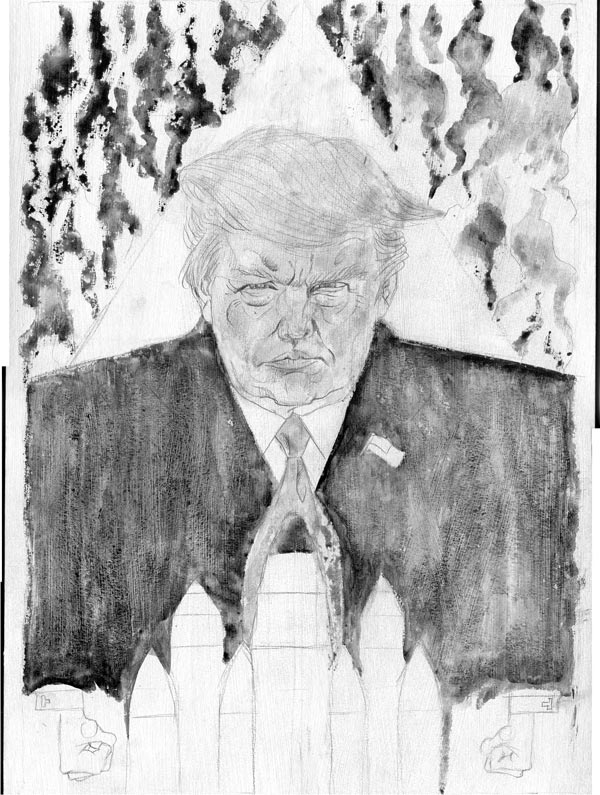 A Sketch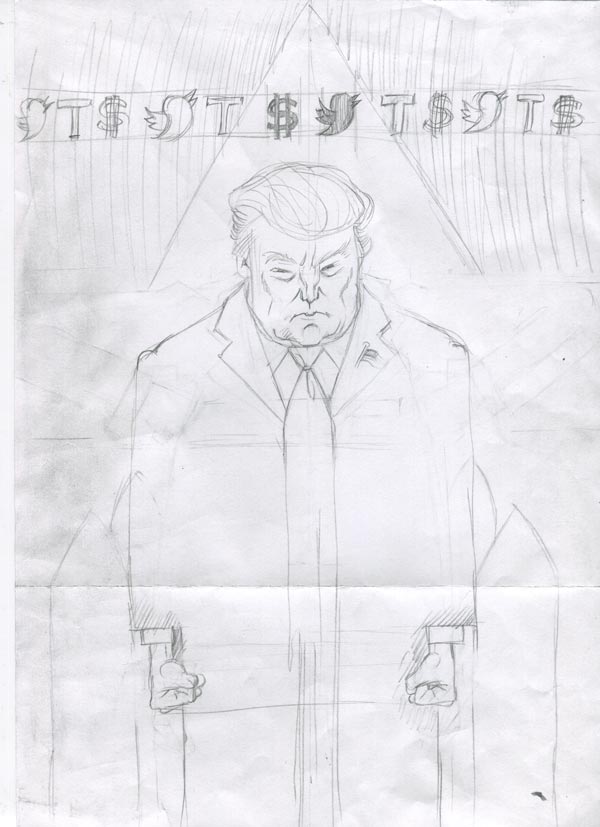 Triptych
As I've now done three of these, they actually form a kind of triptych. Here's Trump, Vlad and Xi: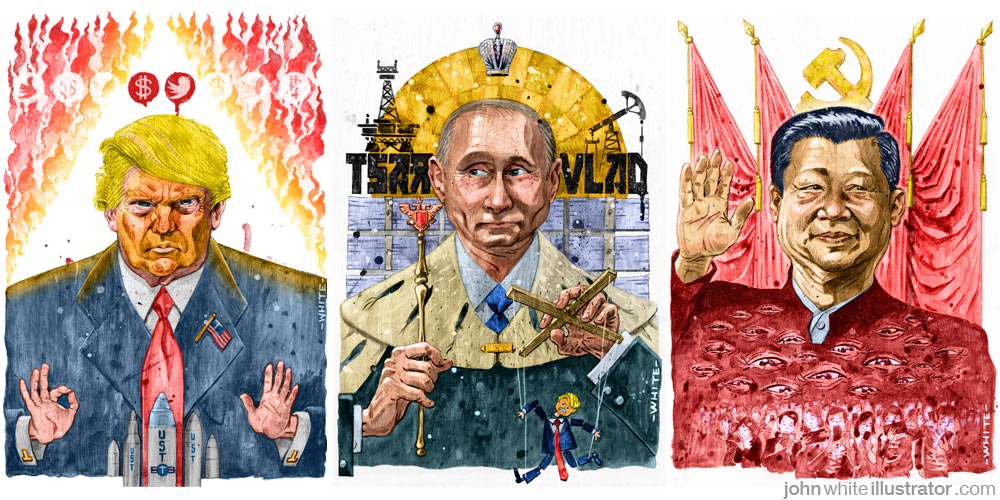 Illustrator: John White
Painting: Goauche, ink, pencil, on board
Colouring: Photoshop