Newspaper illustration for the Irish Independent, based on a passage from John MacKenna's book, 'The Lost Village: Portrait of an Irish Village in 1925′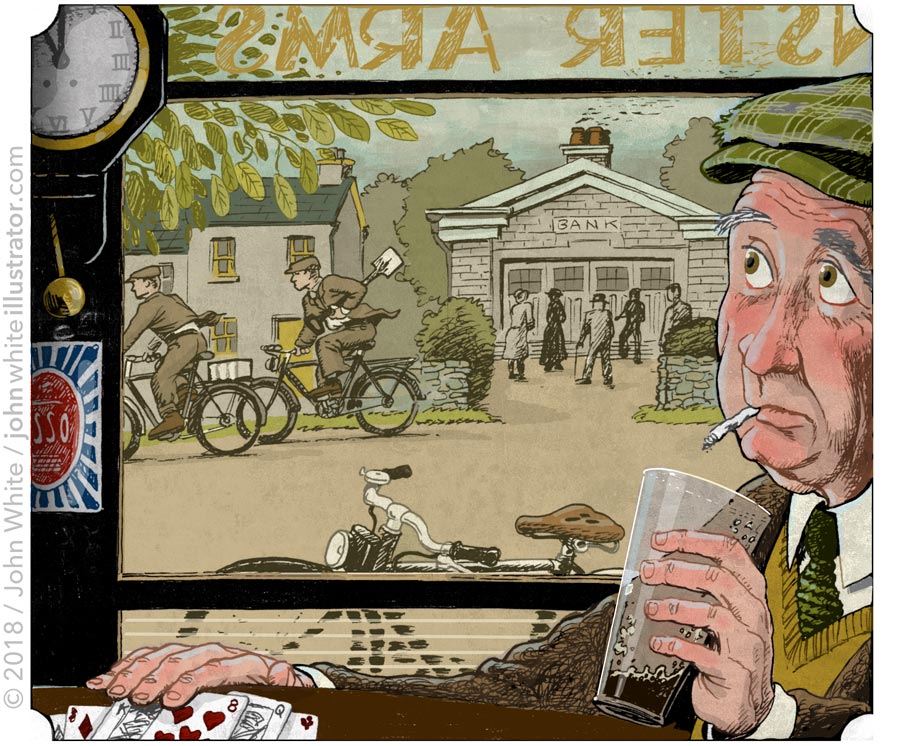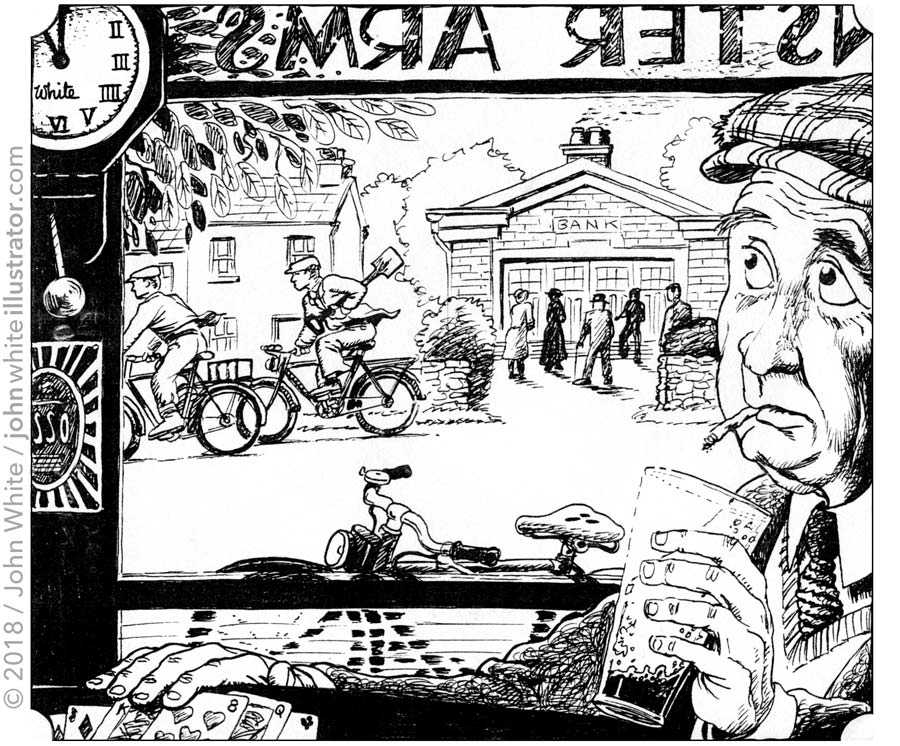 Case Study
This passage from the book was very very dark. Do you see the two men on the bikes? One has a spade under his arm, and the other is transporting a small infant-sized box.
I drew on lots of my experience of growing up in a small Irish village in this one and enjoyed depicting the old-fashioned details. I also thought about the old lads that I was familiar with in Kildare and Wicklow pubs. I wasn't sure about the type of pint glass for the period though, and made a quick phone call to a drinks company or home brewing products manufacturer—possibly Mountmellick? They said that back in 1925, Irish pint glasses were usually 'conical.' I'm glad that I got right. If I hadn't, it'd be a point of perpetual irritation to me.
Time-Compression
There was a lot in the book excerpt to draw on, and I decided with the editor to use as much of it as possible. I basically put in everything but compressed all of it into one moment, one snapshot in time.
Flipped?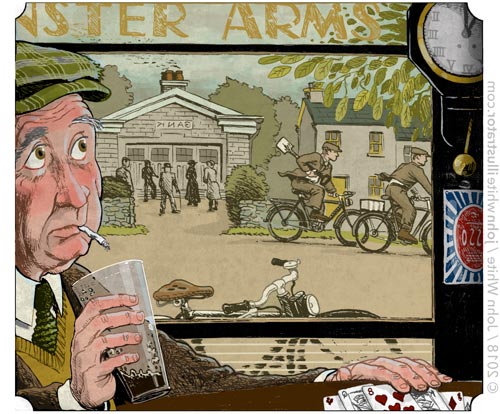 In retrospect, I wonder if the composition might have been even more effective if flipped the other way? We might first see the old man, then follow his eyes up to the clock, down to the bikes, back to him and the playing cards—then maybe back to the exiting bicycles. The thing about those bikes is that they draw our imagination outside of the picture frame, and spur minds to try to fill in the gap, and finish the story. I suppose this partly depends on whether you follow the assumed western custom or ingrained habit of 'reading' text and images from left-to-right.
Illustration: John White
Media: Ink on paper
Client: The Irish Independent Newspaper
Writer: John MacKenna
Commissioning Editor: Stephen Dixon