A black & white illustration about education in Ireland, for The Sunday Independent newspaper
'A Lesson in Elitism.' An article by Conor Cruise O'Brien asking what education is actually for: "(…) the thought that the qualities that are conducive  to success in exams may lead to failure in 'real life' has an element of consolation in it."
"There, amid clapping of hands and stamping of feet, They gave the prizes to the ruined boys."—W H Auden.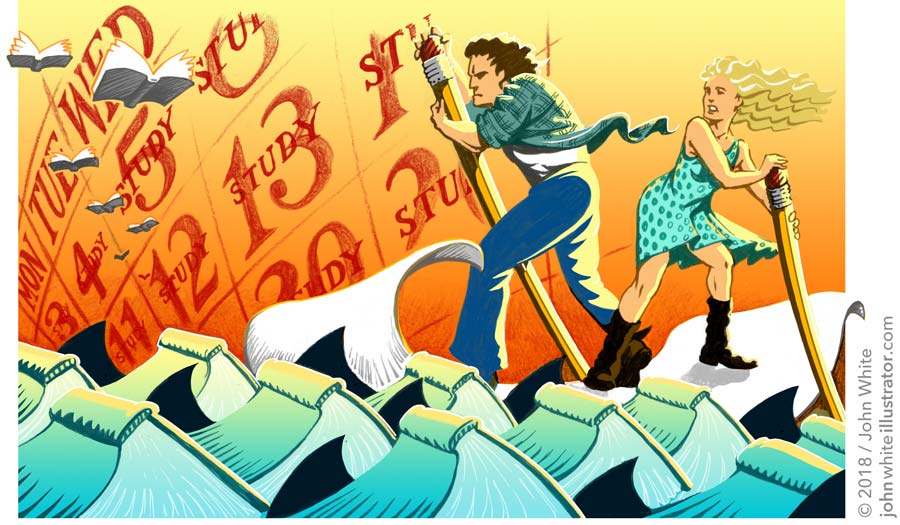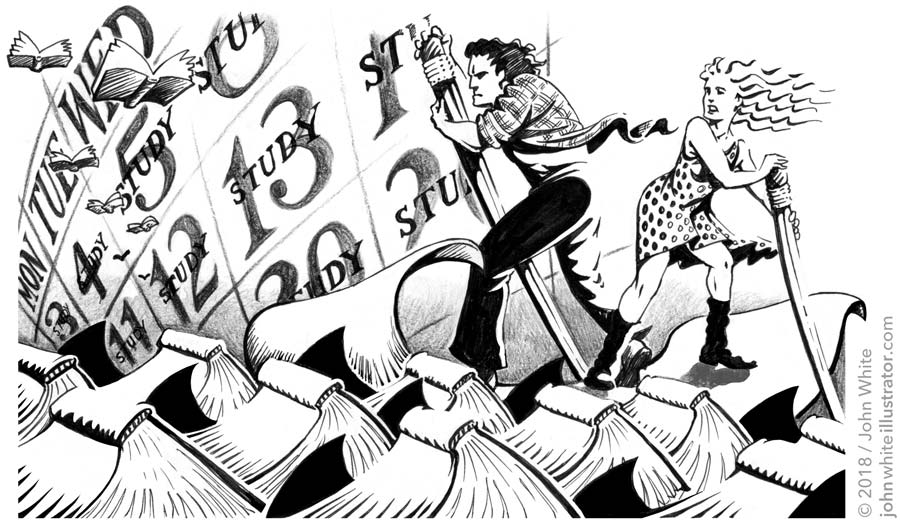 Illustration Notes
I drew this news illustration in pen and black wax-colour-pencil on paper, and colourised it on the computer.
I've always been pleased that it's a graphically and compositionally strong piece, full of metaphor and action, with sweeping movement that draws the eyes around the various elements in the illustration (even if I do say so myself). It has a spiraling, swirling, churning sort of flow. It also has a great feeling of depth, and especially now in the colourised version.
The colour somewhat sacrifices the strong contrast of positive-negative shapes which suggest—rather than explicity show—some of the forms, such as the male character's lower back and legs, and the woman's boot, but it gains the additional impact of the colour itself.
There's a definite lino-cut, or wood-cut influence in B & W art, and the contrasts are strong.
Illustrator: John White
Media: Ink and pencil on paper
Colourisation: Photoshop
Client: The Sunday Independent Newspaper
Writer: (The Late) Conor Cruise O'Brien