A large painted life study, in oils. I named him 'The Florentine' simply because of the hair.
He had a long hairstyle that I've seen in works by Andrea del Verrochio and Leonardo DaVinci—both Florentines themselves. (30″ x 30″)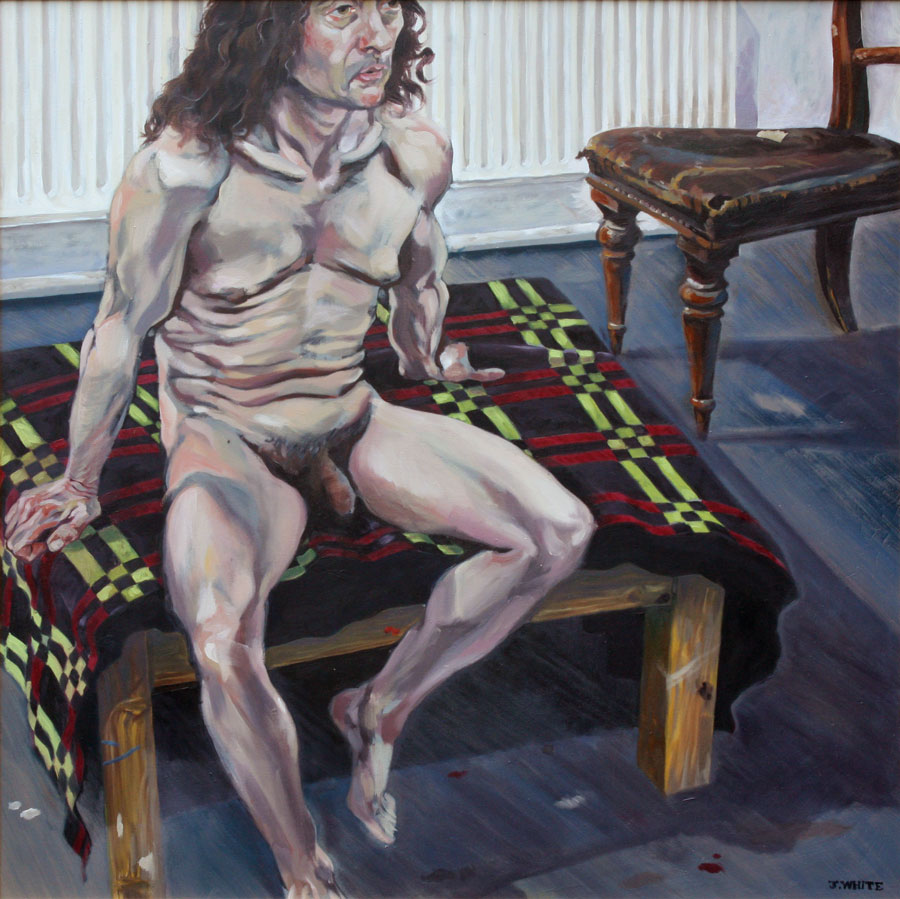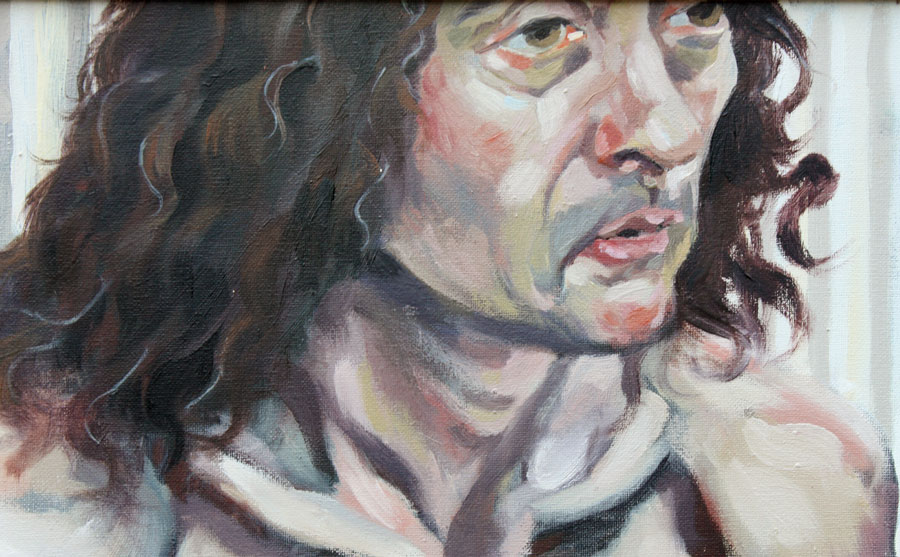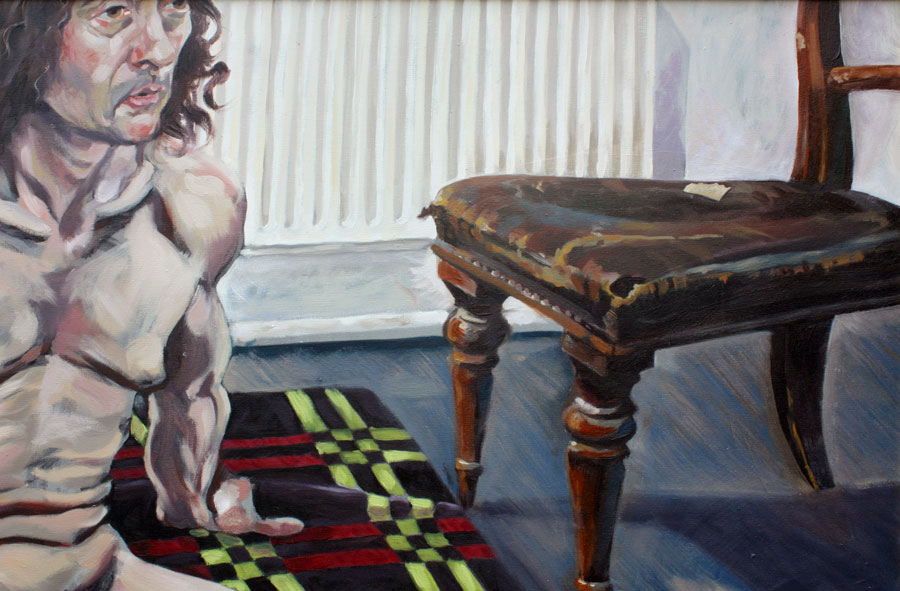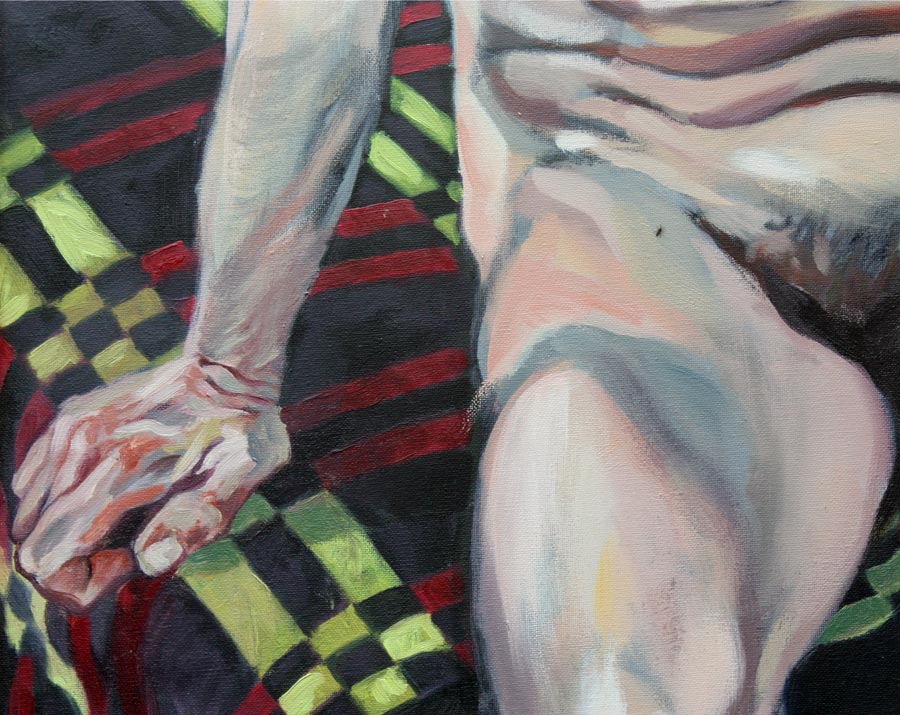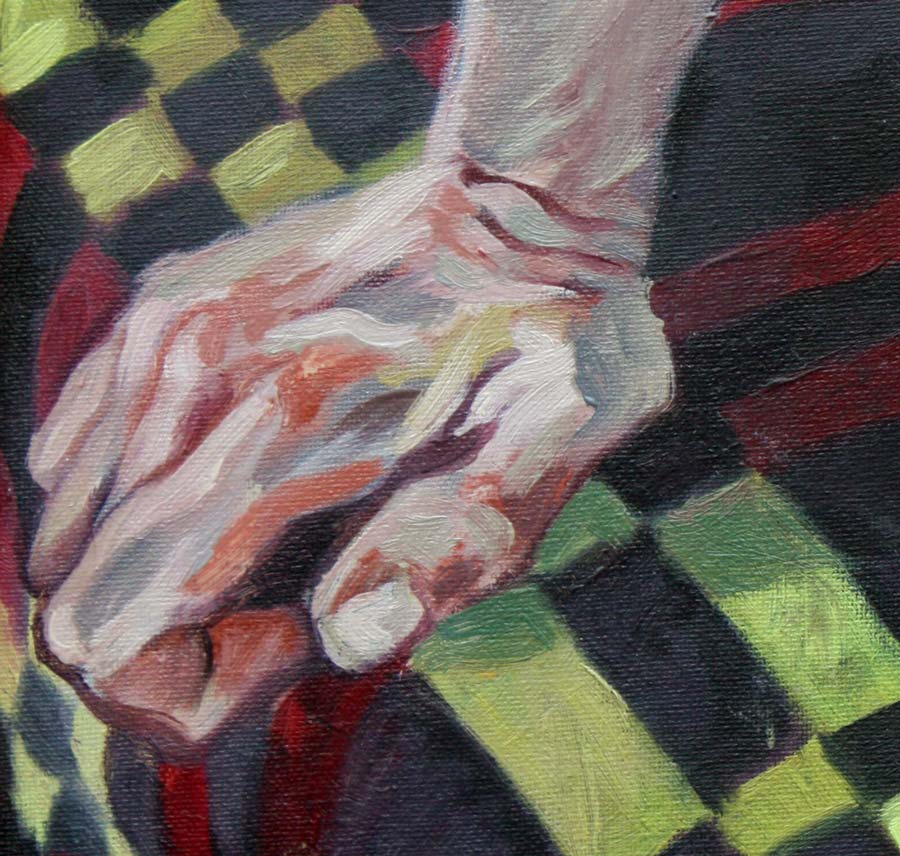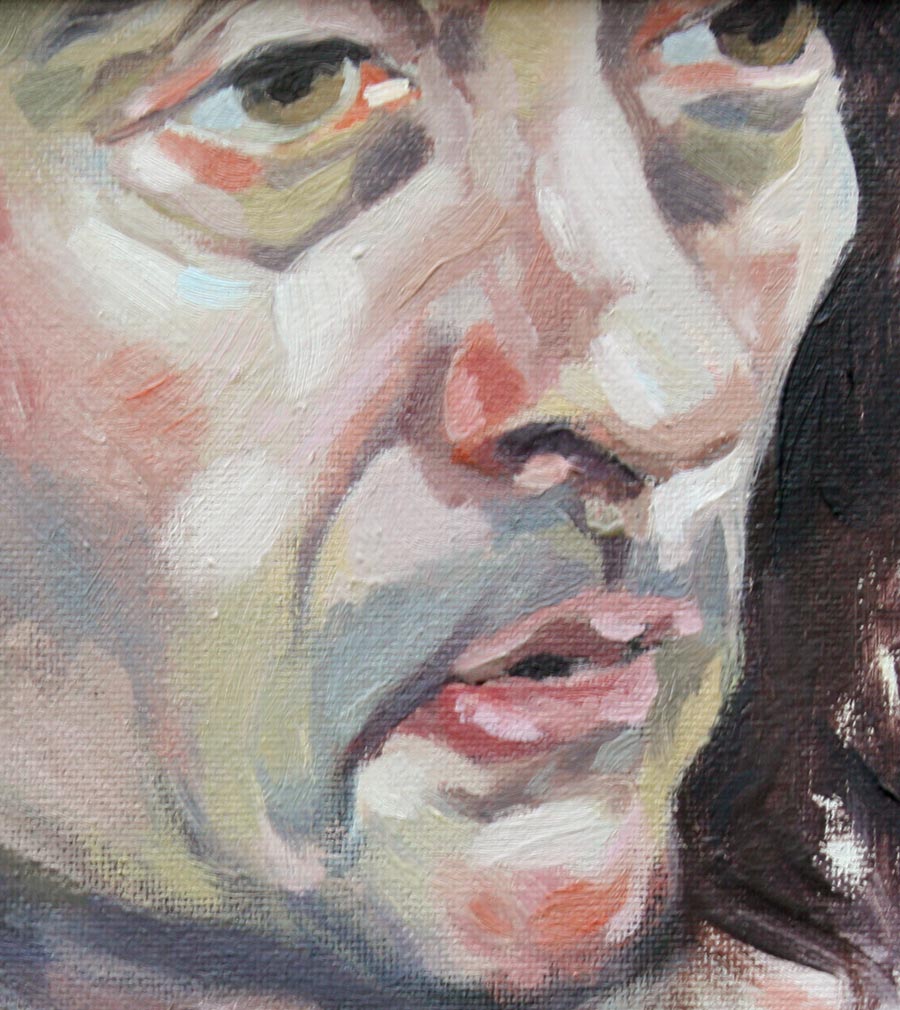 Progress Images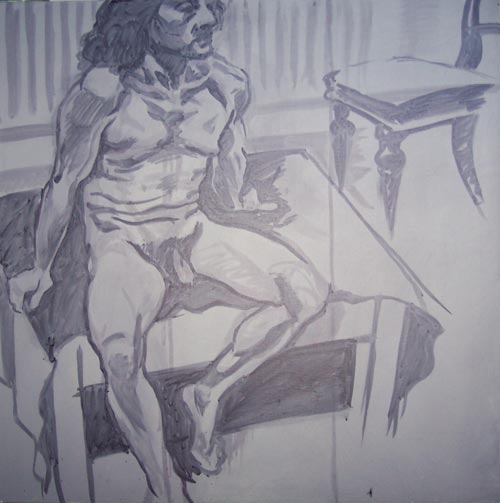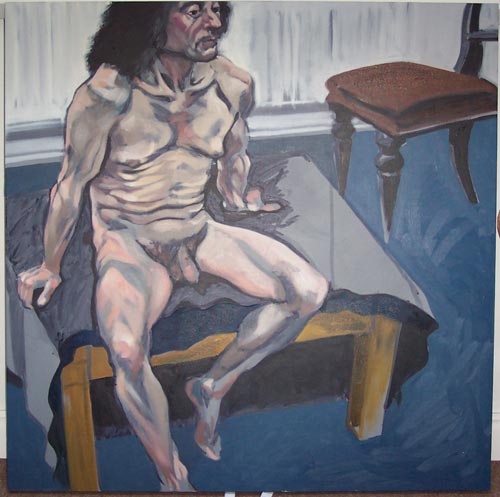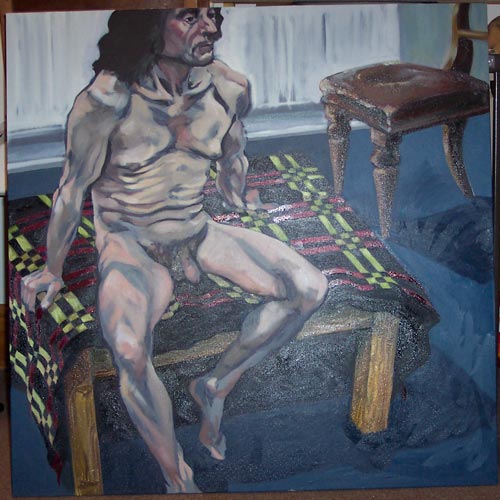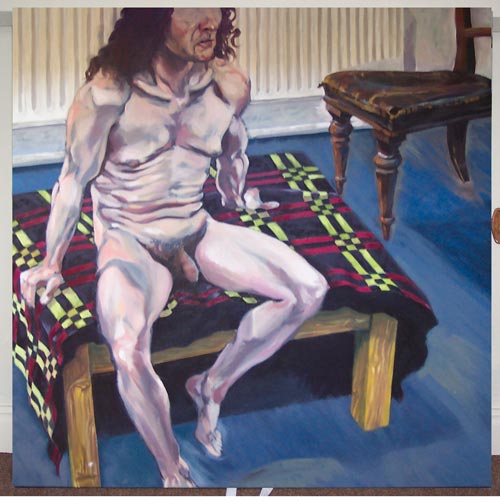 Life studies from the human figure are—in my view—absolutely the most challenging of all. And the most challenging part of that, for me, is getting those skin hues & tones balanced and right. That's the real challenge. Men a little easier to paint, as they're often more angular and muscular than women.
The lesser challenge then, is rendering the forms, and then achieving a good composition. But in these types of studies, which are academic/learning exercises, composition is a lesser issue.
Artist: John White
Media: Oil paint, Canvas