A pre-digital illustration from the olden days. I'm not sure I'd even heard of Photoshop at the time. I bet you can tell how much I enjoyed this one?
Also see my Harlequinn Illustrations »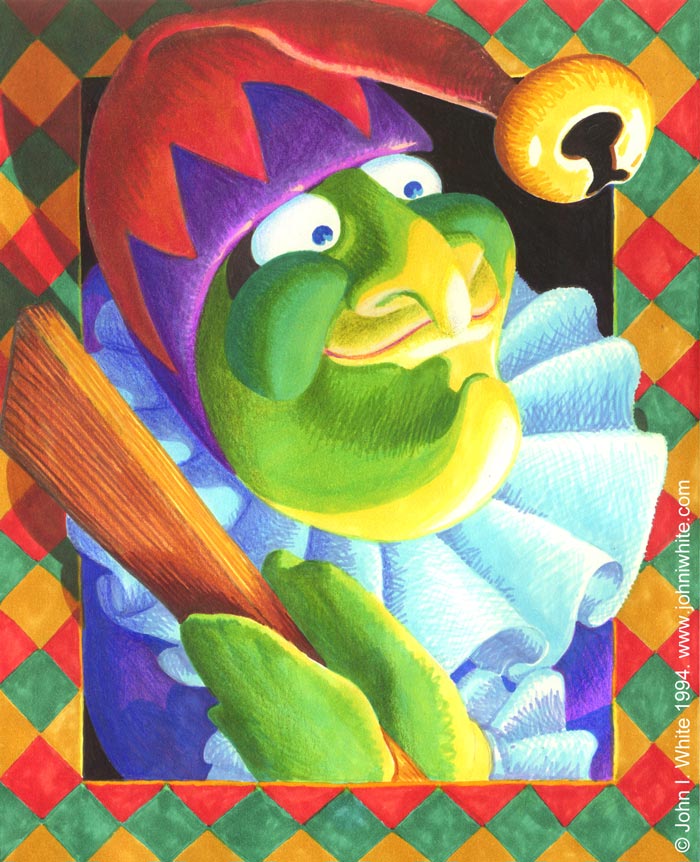 Case Study
This began with an idea by TV Graphic Designer Jill Simpson for an animated RTE television 'Pres' piece she was designing.
It was for the new TV Summer Schedule. In the end it wasn't used but I did additional work on the illustration which became increasingly menacing – I'm glad I put in the work and ended up with this in my portfolio.
Mad as a hat-stand, as my mate Neil Baker would say. Maybe it's time I did a Mad Hatter too…
Illustration: John White
Client: RTE Television
Commissioning Designer: Jill Simpson
Media: Pencil, Studio Markers, Polychromos, Paper